Before telling you about these Easy DIY No-Sew Reusable Facial Wipes we gotta go to that good ol' disclaimer: Housevegan.com is a participant in the Amazon Services LLC Associates Program, an affiliate advertising program designed to provide a means for sites to earn advertising fees by advertising and linking to Amazon.com. This post contains Amazon affiliate links.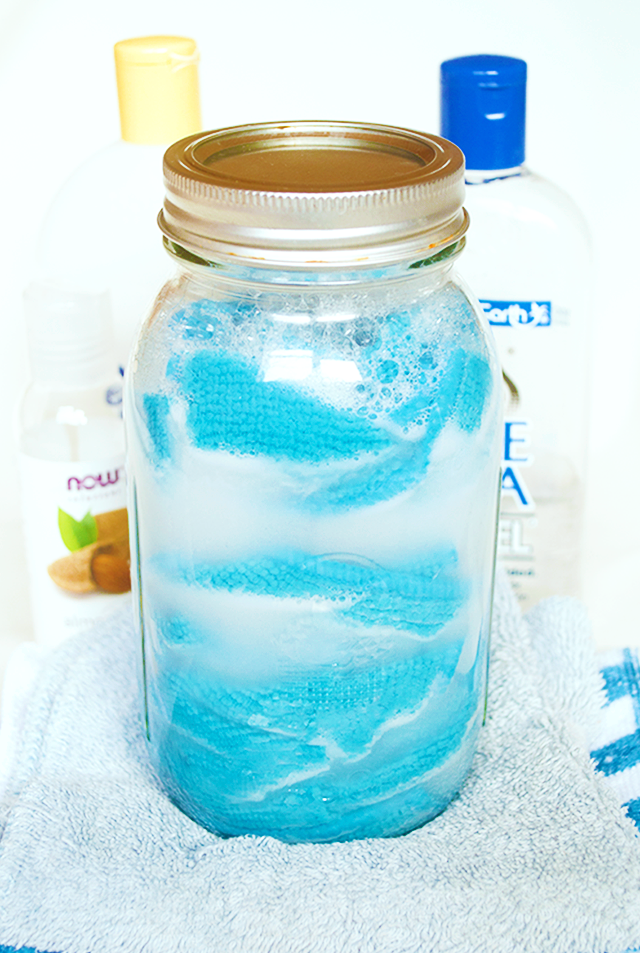 Hi, friends! I hope you're doing well. I hope your spring has been relaxing, sunny, and full of flowers. Ours has been busy, rainy, and kind of buggy. Experiencing this season for the first time in the condo has brought on a few surprises. For instance, our parking spots happen to be under this big beautiful tree that beautifully sheds…I don't know…pollen? It only takes 2-3 days after washing for my car to look super dirty again. And entering my car is always a little adventure because the spring weather and the big tree has basically turned the inside of it into Jumanji. 
It's ok though because by and large it's been a fun spring. We actually had house guests all weekend which was a blast. Firstly, we loved turning our second bedroom into an adorable office/guestroom. Secondly, house guests are fun! We ate pizza, played games, went to the arcade, drank beer, and attended a Three Amigos party at Alamo Drafthouse. We're old so we're exhausted now, but it was all so worth it.