Before telling you about Boris Karloff's Guacamole we gotta go to that good ol' disclaimer: Housevegan.com is a participant in the Amazon Services LLC Associates Program, an affiliate advertising program designed to provide a means for sites to earn advertising fees by advertising and linking to Amazon.com. This post contains Amazon affiliate links.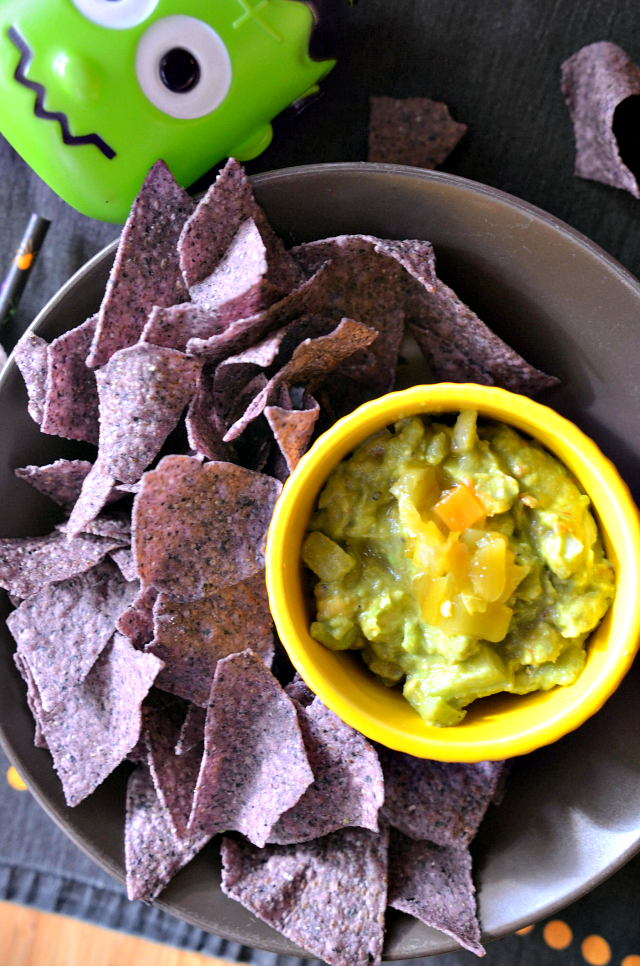 Happy (almost) Halloween, friends! Truth be told, I'm in denial that it's tomorrow already. We'll probably keep our decorations out a little longer than normal because the Halloween FOMO is real. Although, it's been a fun season so far. I don't know how, but my husband and best friends somehow convinced me to watch three scary movies this month, which is for sure a personal record. I hate scary movies! Is that surprising considering how much I love Halloween? It's because I love
kids Halloween
 which usually doesn't get any scarier than Hocus Pocus.
We watched Get Out, Invaders from Mars, and The Shining. The Shining! Like one of the scariest movies ever. I watched a lot of it between my fingers and under a blanket with my husband holding me and telling me what was happening. Like a normal person, you know?