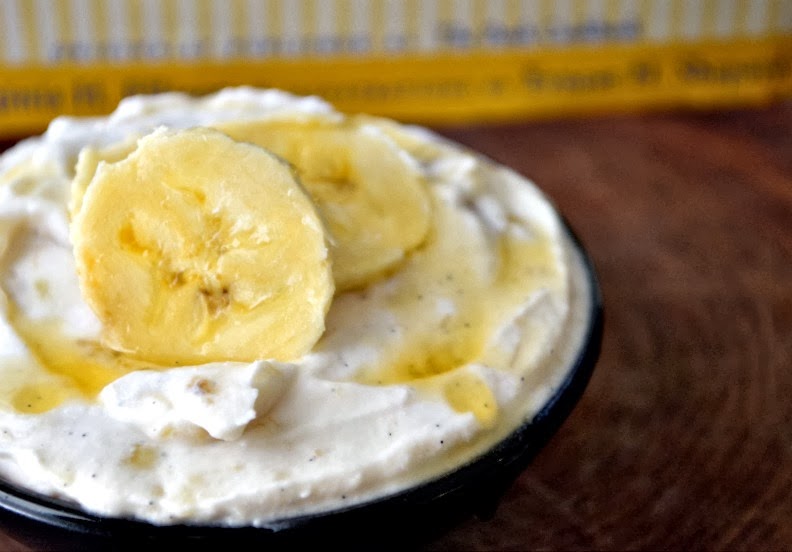 I had an unexpected day off on Wednesday for which I was so grateful! It was sunny, brisk, and everything this city needed in a Wednesday. Instead of lazing about I decided to catch up on some cleaning, and other tasks that don't get done thoroughly while I'm working. It was really nice to give the home some TLC! Afterwards I felt like trying a new recipe so I went to my cutest cookbook, The Winnie the Pooh Cookbook, to see what I could find.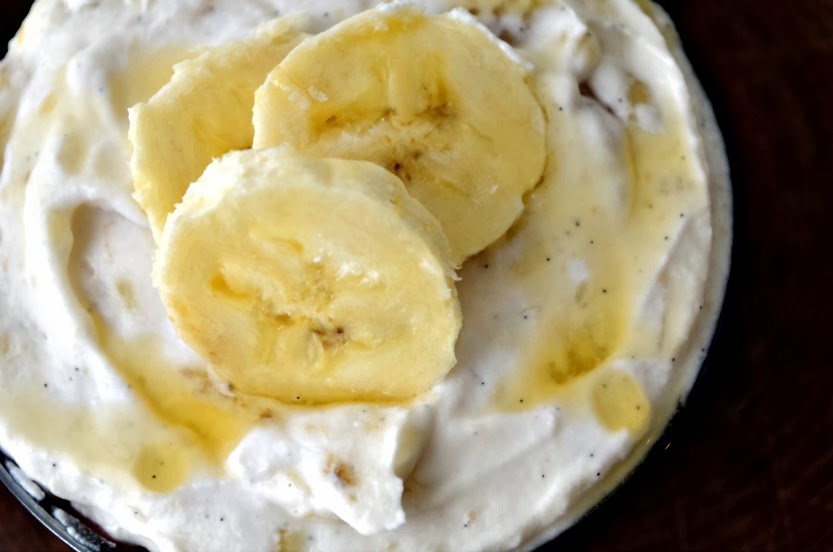 I found a treat that was most fitting for the day: Fruit Whip After a Happy Afternoon. Could that be more perfect?
Fruit Whip After a Happy Afternoon
Adapted from The Winnie the Pooh Cookbook
Ingredients:
1 medium sized banana*
1 1/2 teaspoons vegan honey (like Bee Free Honee) or agave nectar
1. Cut the banana in half. Slice 1 half of the banana into thinnish slices. Set aside. Take the other banana half and mash it up with a fork in a bowl.
2. Add the whipped cream and vegan honey to the mashed banana and gently fold all of the ingredients together.
3. Top the fluffy mixture with the sliced bananas and a drizzle of the vegan honey if you'd like.
4. Eat while pondering your favorite happy afternoon.
*You could really use any fruit you like. I just happen to love bananas.
"Christopher Robin came down from the Forest to the bridge, feeling all sunny and careless, and just as if twice nineteen didn't matter a bit, as it didn't on such a happy afternoon…" – The House at Pooh Corner