Select products mentioned in this post were provided for free from Nutiva. No compensation was received. All opinions are my own.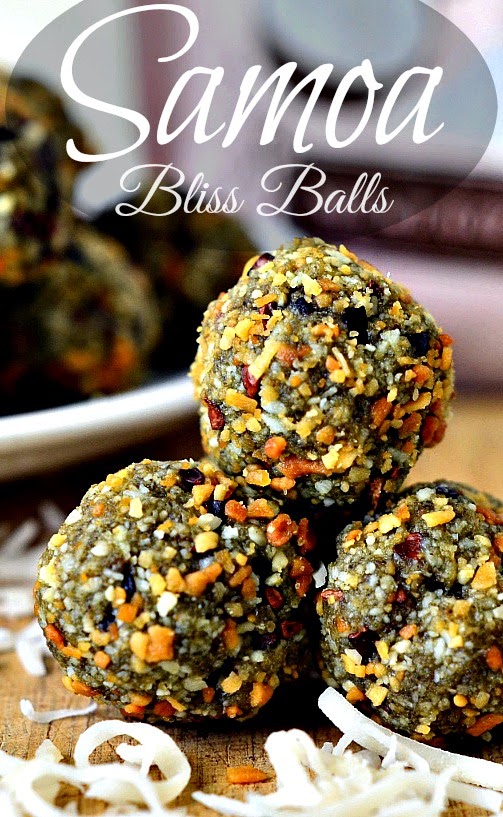 It's 2014. All cookies should be vegan at this point.
Samoas are my all time favorite Girl Scout cookie, but I haven't had one in over 10 years.
There are recipes out there for vegan samoas that tend to be a little time consuming, and the question on making them really becomes "How badly do I want these suckers?". Usually not enough to spend forever in the kitchen.
Thank goodness these Samoa Bliss Balls completely satisfy my cravings for chocolate, coconut and vanilla cookies. They are so much healthier for you than the real deal, and even contain lots of good-for-you fats, fiber and protein.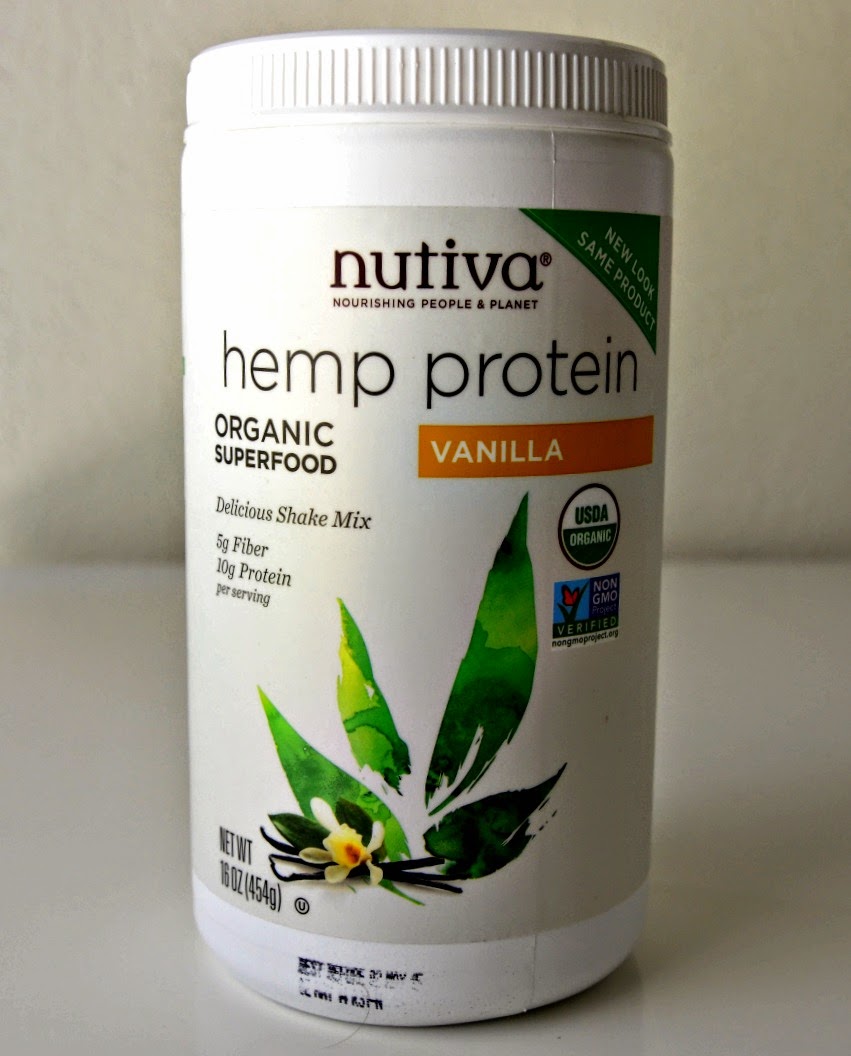 Like my Thin Mint Bliss Balls these were developed when
Nutiva sent me their
Organic Hemp Protein Shakes.
This recipe uses the vanilla flavor which is my favorite of the two. Combined with mildly flavored nuts and dates the vanilla flavor really comes through in the bliss balls.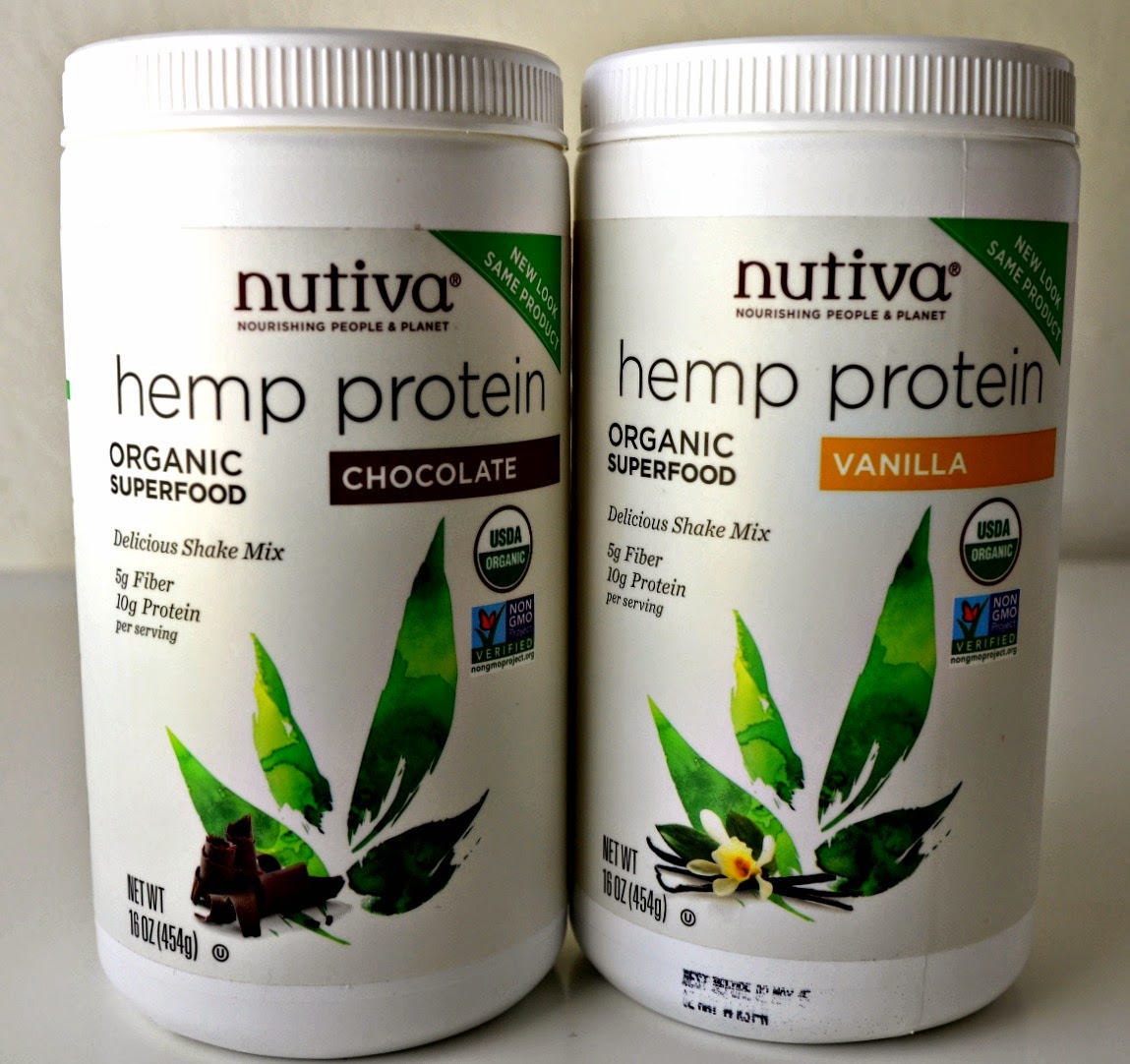 Superfoods in every sense of the word!
These powders are so good and good for you. Just as a refresher, here's what the Nutiva website states about their super powders:
Delicious flavors

Plant-based protein

Made from raw hempseeds

Certified organic and non-GMO

Vegan

All 20 amino acids, including the 9 essential

Essential fatty acids (omega 3 & 6)

Good source of dietary fiber

Gently cold-processed

Never hexane processed

Non-irradiated

Always chemical free

non-BPA container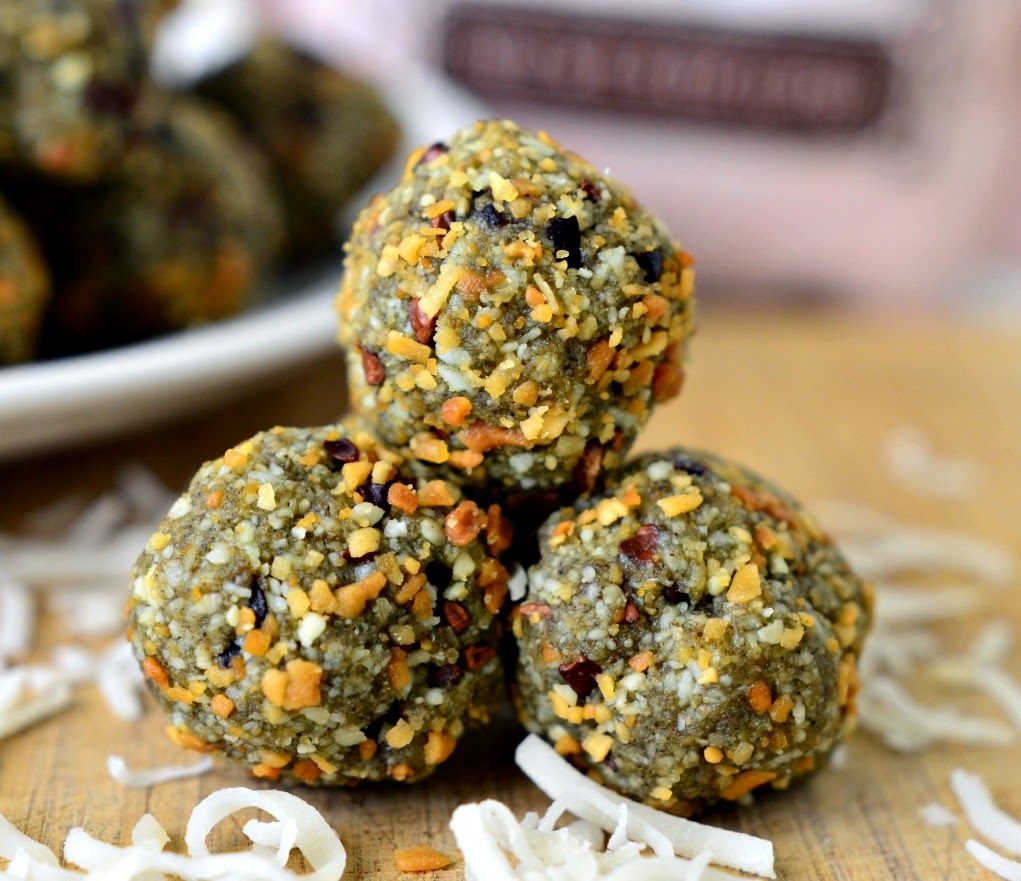 Every time I eat one of these I have to smile at how good I'm being to myself. The toasted coconut makes them decadent while the nuts and dates give you energy that lasts and lasts. We've been eating them before bootcamp, and just one or two sustains us through lap after lap, burpee after burpee, lunge after lunge, box jump after box jump…you get the idea! We're hooked, and you will be too.
Samoa Bliss Balls – Makes about 22
1/2 cup sweetened shredded coconut

3/4 cup unsweetened shredded coconut

1

cup raw cashew pieces

4 fresh, pitted dates

3 tablespoons vanilla protein powder (I highly recommend Nutiva's

Organic Vanilla Hemp Protein Shake)

1 tablespoon agave nectar

1 tablespoon coconut oil (I used Nutiva's amazing Organic Virgin Coconut Oil – More on that later)

3 tablespoons cocoa nibs
1. Heat your oven to 350 degrees. Spread the sweetened coconut onto a small baking sheet or skillet and toast for 8-10 minutes, stirring occasionally, until brown.
2. While the coconut toasts put the unsweetened coconut, cashews, dates, and hemp powder into a food processor and process until coarse. Add the agave nectar, and coconut oil and process until combined.
3. Pour the mixture into a bowl, and fold in the toasted coconut and cocoa nibs.
4. Roll the mixture into balls by the tablespoon, and place them on parchment paper. Store in an airtight container in the fridge.
* Full disclosure, I rolled a few balls in toasted coconut for the food picture. It's not necessary, but if yours look different from mine that's probably why!