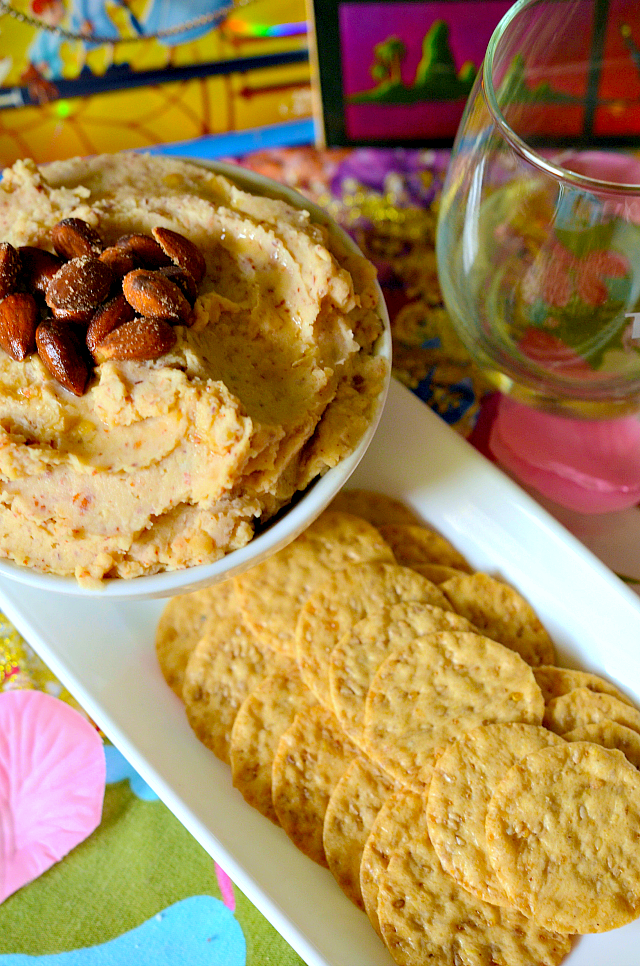 One bummer about our upcoming Disneyland trip is that the Wine Cellar no longer exists. Fellow Disneyland fans, did y'all know about this place? The Wine Cellar was a teeny tiny wine bar tucked away underneath the Disneyland hotel. Going in for a glass of California wine was one of our favorite things to do when we visited the park. The bar was cozy, very friendly, and never ever crowded. You could situate yourself there for as long as you wanted to drink vino and talk Disney history with the woman that always seemed to be tending bar. If I remember correctly, she had been working there for a while – as in decades.
Unfortunately, the Wine Cellar shuttered about a month after we left LA.
One Wine Cellar memory I'll always treasure is from the time my husband and I stopped in on my 23rd birthday. It happened to be the same day that I met my favorite cartoon dog:
Sometime between meeting Pluto and posing for pics on Mainstreet, my husband and I settled into the Wine Cellar for some afternoon wine-ing. I love bubbley drinks so we decided to take a chance on Disney's famous Fairy Tale Cuvee. Drinking this sparkling white wine instantly made me feel like a princess through and through! I don't remember why, but I just remember thinking that it was one of the most beautiful wines I'd ever enjoyed. I also don't remember how many glasses I had, but I do remember it being a particularly
fun day at the park. Don't mind me, I'd had a few:
I rarely thought about the Wine Cellar after we moved, but one Christmas morning it all came flooding back to me when my Grandma opened up some local almond "champagne" for mimosas. Upon my first (apprehensive) sip I was immediately transported back to my wee Disneyland wine bar. This strange little
wine
gave me the exact same princess feels that I had first experienced at the Wine Cellar
years
before.
The thing is, the first alcohol I began drinking was wine, and I did so by learning the ins and outs of its subtleties in some of our country's best wineries. Not to be hoity, but I happen to think that my palate is learned, varied, and frankly, not bad. So the fact that I was (in that moment) living for almond flavored wine was a surprise to me.
I may know good wine, but I'm not a snoot. I will try anything, and
if I like it then I like it.
I may never have the Fairy Tale Cuvee again, but should I feel like drinking something magical, I know where I can find
fun and nectarous
almond wine.
This Smoked Almond and Roasted Garlic Bean Dip is the exact kind of snack that I would have enjoyed alongside my Fairy Tale wine. It's also a big crowd pleaser. Whenever I serve this wonderful dish to guests they almost always exclaim "Oh my God, this is so good! What is this?!". They just love it. The roasted garlic gives the dip a sweet richness while the smoked almonds offer something unexpected and incredibly tasty.
If you find yourself suddenly interested in almond wine, look for Almond Creek Vineyards Almond Flavored Sparkling Wine at Trader Joe's. It's like $6 which is a great price for something that turns you into a fairy princess with every sip.
Mentioned in this post and recipe:
How to Make Smoked Almond and Roasted Garlic Bean Dip
by
April 7 2016
1 head garlic

2 tablespoons + 1 teaspoon olive oil

1/2 cup smoked almonds

2 cups cooked white beans

1/2 teaspoon sesame oil

salt to taste
1.

Preheat your oven to 400°F.

Cut the top off of your garlic head so that every clove is exposed. Drizzle the exposed cloves with 1 teaspoon of the olive oil, and wrap the garlic head tightly in aluminum foil. Place the foil wrapped garlic in the preheated oven, and let it roast for 30 minutes.

Remove the garlic from the oven, and carefully unwrap it. The garlic

cloves should be soft and lightly browned.

Set it aside to cool completely. Once the garlic is cool, squeeze the roasted cloves out of the garlic head. Set the cloves aside for later.
2. Using a food processor, pulverize the almonds until they're broken down and almost powdery. Add the white beans to the almonds, and process the mixture until it's almost pureed.
3. Add the remaining olive oil, sesame oil, and roasted garlic cloves to the food processor, and process the dip until the beans are smooth, and the oils are completely absorbed. Salt the dip to taste, and serve it immediately. I like to eat it with crackers or sliced baguette!