Disclaimer: Housevegan.com contains Amazon Affiliate links. Please see the bottom of the left sidebar for HV's Amazon Affiliate disclosure, or feel free to read this site's Disclaimer.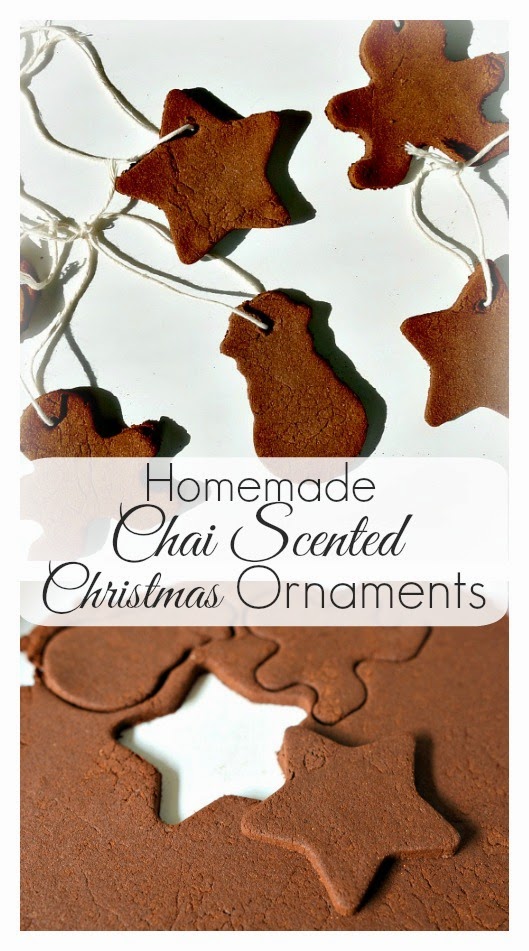 Don't these Homemade Chai Scented Christmas Ornaments look yummy enough to eat? Well they're not, but they smell incredible and are one of the easiest and most fun Christmas crafts you can do this month!
I don't know about you, but I'm feeling the holiday spirit this year. Even the husband (who is usually pretty whatever about it) has been cheerful. I attribute this to the lack of gifts we're giving and receiving. We're experiencing Christmas in a whole new light, and we like it.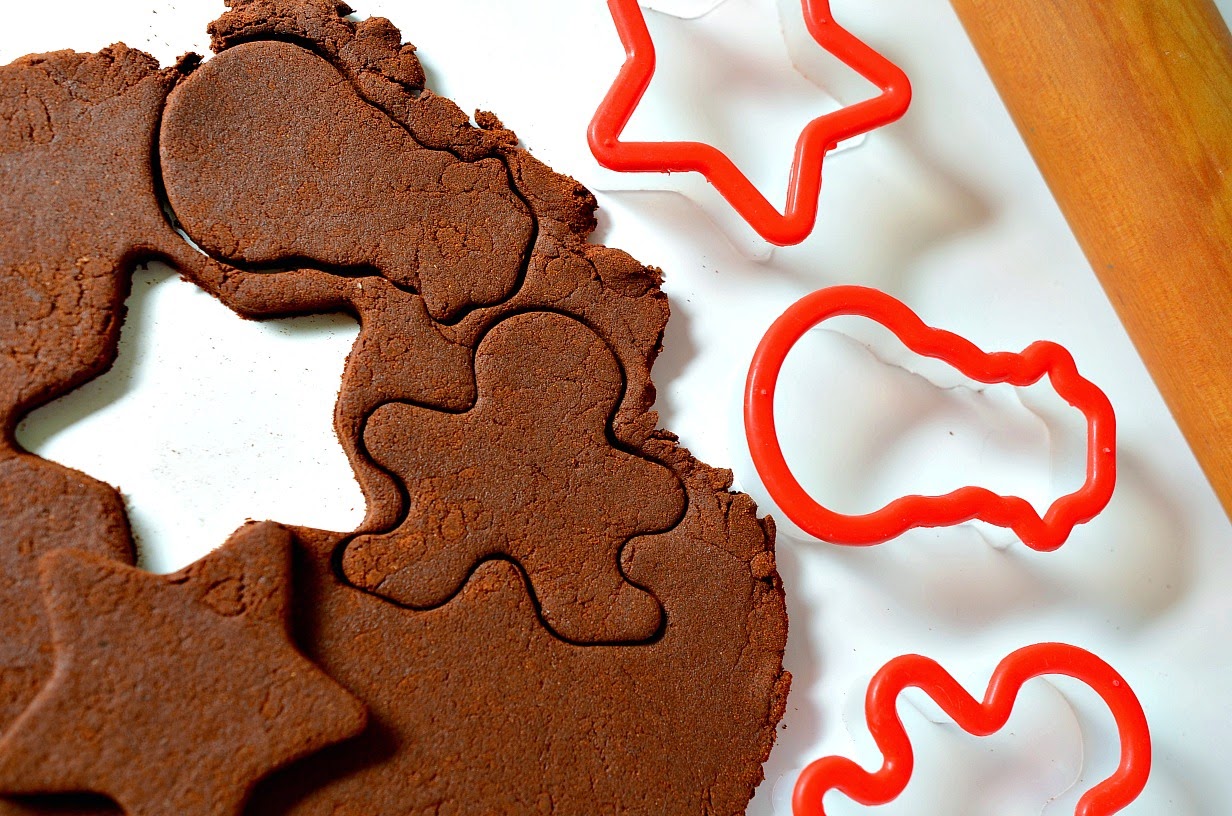 Taking an easier approach to the holidays has allowed me to finally consider doing a Christmas craft. I've spoken many times about my lack of crafting skills, but this is basically baking, y'all. In fact, it is baking. All you need is some easy peasy ingredients: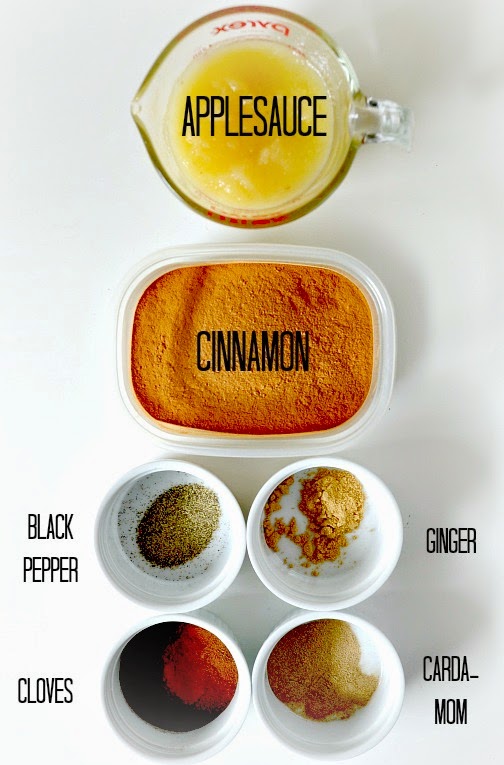 and a few special tools.: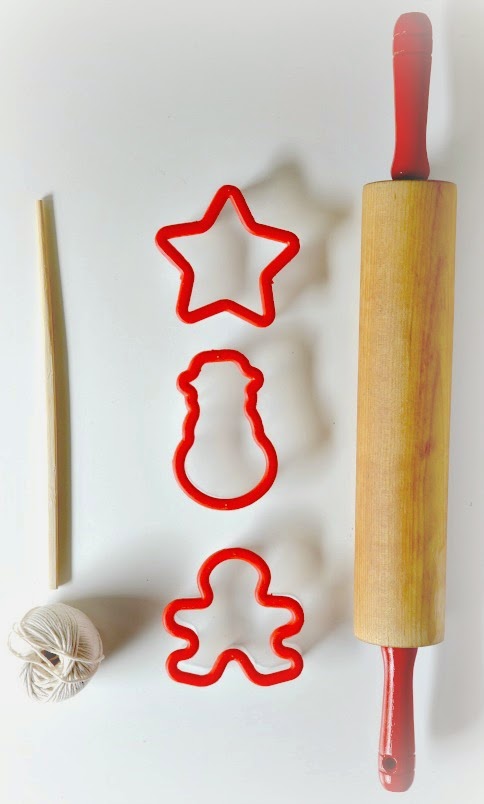 After combining all of the ingredients you'll get a dough not completely unlike cookie dough: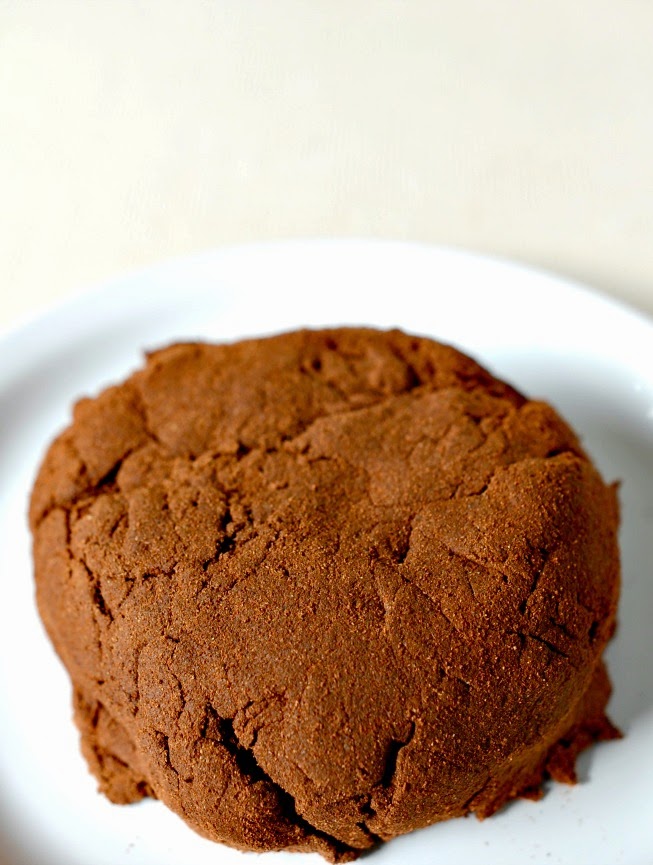 Then you cut out some shapes……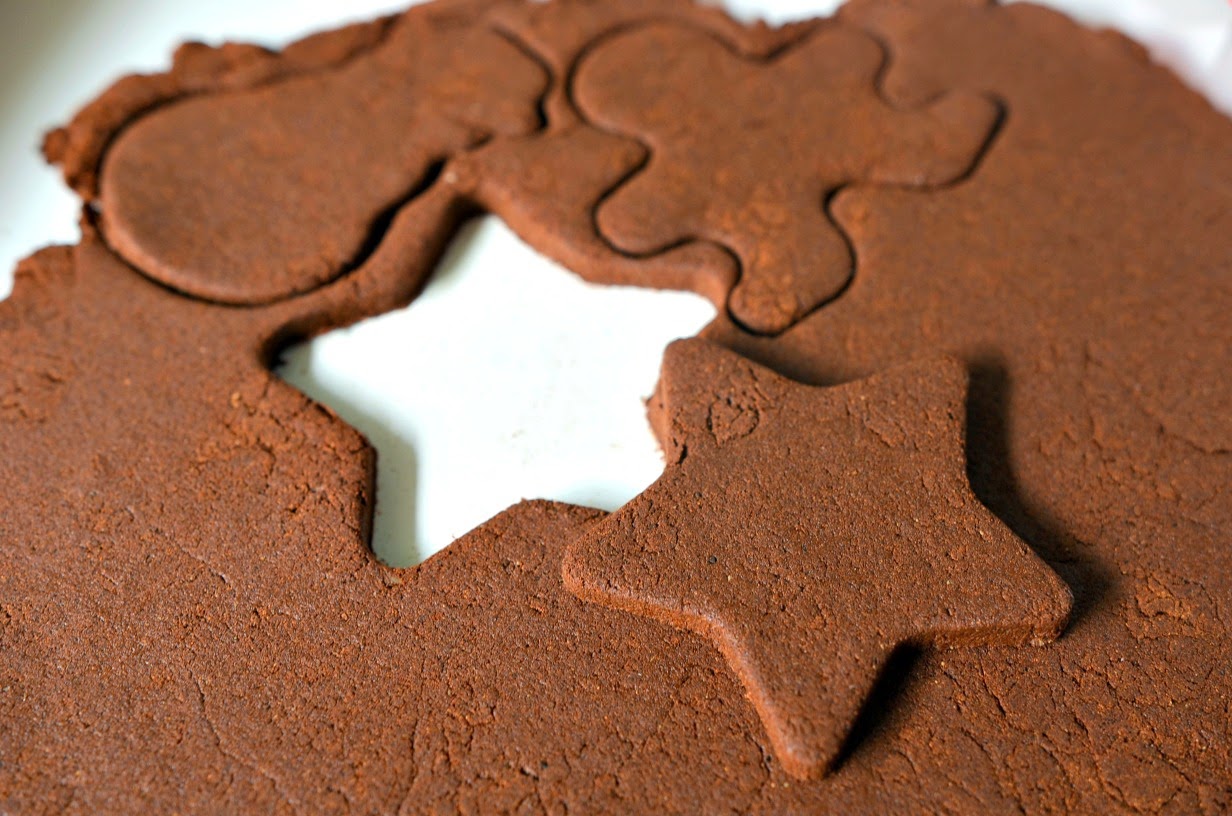 …and poke some holes in the top before baking:
After they're all baked and cooled you tie some twine through the top, and voila! You have adorable scented ornaments.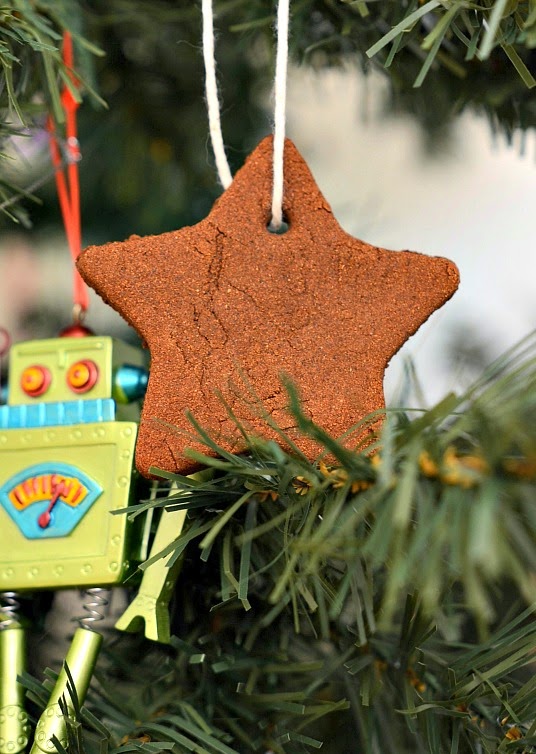 My favorite thing about these Homemade Chai Scented Christmas Ornaments is definitely the smell that fills your home as they bake. You'll feel like you're drinking masala chai in a gingerbread house next to an apple orchard. It's incredible. The ornaments will keep their scent for a really long time making your Christmas tree a multi-sensory experience!
Homemade Chai Scented Christmas Ornaments
Makes 16 ornaments depending on your cutter
1 cup unsweetened applesauce

1 cup cinnamon (plus more if needed)

1 tablespoon ground gloves

1 1/2 teaspoons ground cardamom

1 teaspoon dried ground ginger

1/2 teaspoon ground black pepper
1. Preheat your oven to 200 degrees. Line a baking sheet with parchment paper or a silpat.
2. Pour the applesauce into a mixing bowl. Add the cinnamon and other spices, and stir with a spatula to combine the ingredients. Keep mixing until the spices are fully absorbed and form a dough. You may have to pour the dough onto your counter to finish mixing it by hand. Add more cinnamon if the dough seems too wet. It should hold together, but not be sticky.
3. Roll the dough to 1/4 inch thick and cut out your shapes with cookie cutters. Use the chopstick (or a straw) to carefully poke a hole through the top of each ornament. Be sure to make it a little larger since the hole will get a little smaller while baking.
4. Place your ornaments on the prepared cookie sheet, and bake them for 1 hour and 30 minutes until they are completely hardened.
5. Allow the ornaments to fully cool down before stringing with kitchen twine.
6. Add them to your Christmas tree!
Let's be friends! Follow HV on Facebook,Google+, Pinterest, Bloglovin', and Instagram! You can also get House Vegan posts delivered right to your inbox by clicking here!