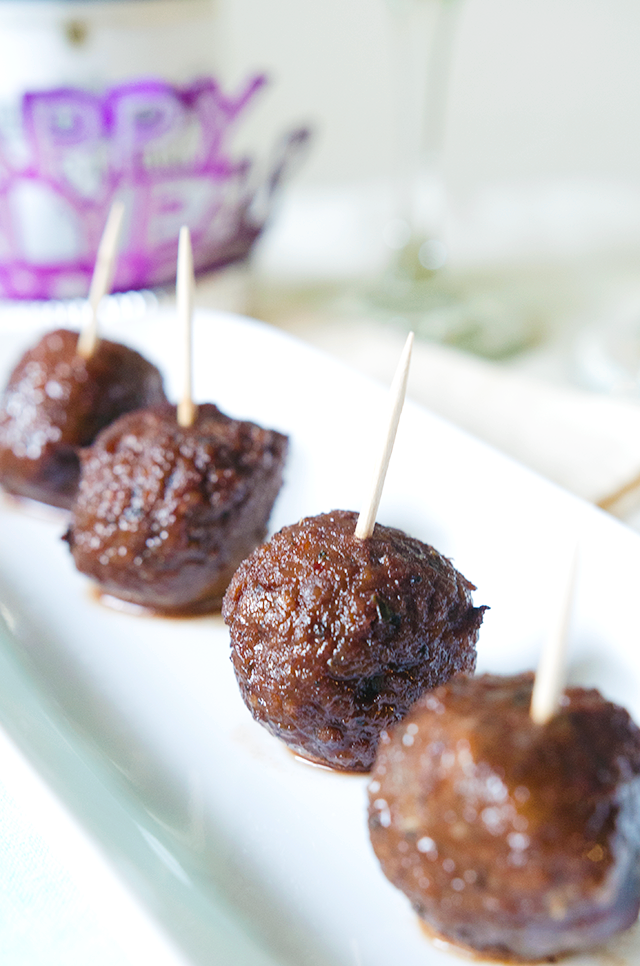 It's almost New Year's Eve, and I've got a great vegan crowd-pleaser for you! These vegan cocktail meatballs are a classic mid-century American (I think?) appetizer that people just go crazy for. My non-vegan family requests them all of the time, and I'm happy to oblige. They're really tasty and so easy to whip up.
Before we talk about New Years, did y'all have a good holiday? We loved staying home this year (though we very much missed our far-away family), and even though we requested no gifts our families just couldn't help themselves. I'm not complaining – everything we received was thoughtful and useful! Like this vegan dip kit from my aunt: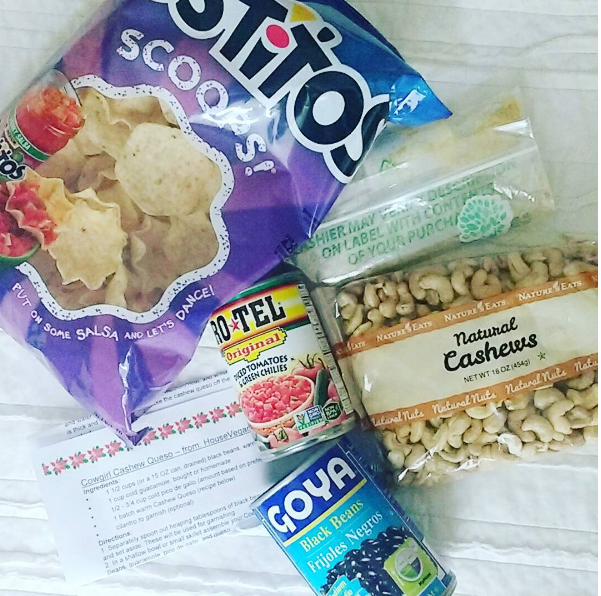 A dip kit! So clever. A few days before Christmas she asked me for our favorite dip recipe (I said my
Cowgirl Cashew Queso
), and she put together this little kit for us. So cute!
Of course we made out with some other sweet gifts, but let's not digress. Let's talk about these vegan cocktail meatballs.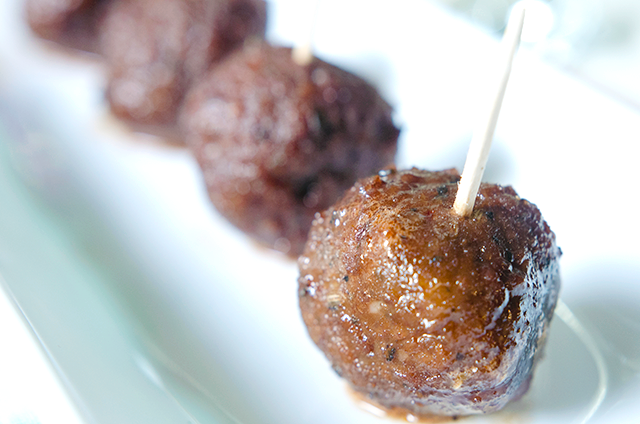 I don't know the history of cocktail meatballs, but in my head they were born in the midwest in the 1950s/60s. The use of sweet canned items and meat in the original recipe seems very midwest and midcentury, right?
If you've never had meatballs made this way then it's going to sound funky. The recipe is meatballs (we use Gardein, but you can use your favorite brand/recipe) cooked in a sauce made from just two ingredients, cocktail sauce and cheap grape jelly. Yes, the same cocktail sauce that is served with seafood, and yes, the same grape jelly that is weirdly purple and gloopy. Some people make cocktail meatballs with BBQ sauce and grape jelly, but I think cocktail sauce is king. The grape jelly is nonnegotiable, but I guess it doesn't have to be the cheapest. You can use whatever organic, chia, local variety you like so long as it's gloopy and grape.
Now try to imagine what this sauce combo tastes like, and then throw that idea out the window. These vegan meatballs are wonderfully savory, a little spicy, and just a little sweet. Not totally unlike a Chinese sweet and sour dish, but minus the sour. These are a classic for a reason, friends.
Like, there's a reason why people still serve these and not
Jell-O Salad
!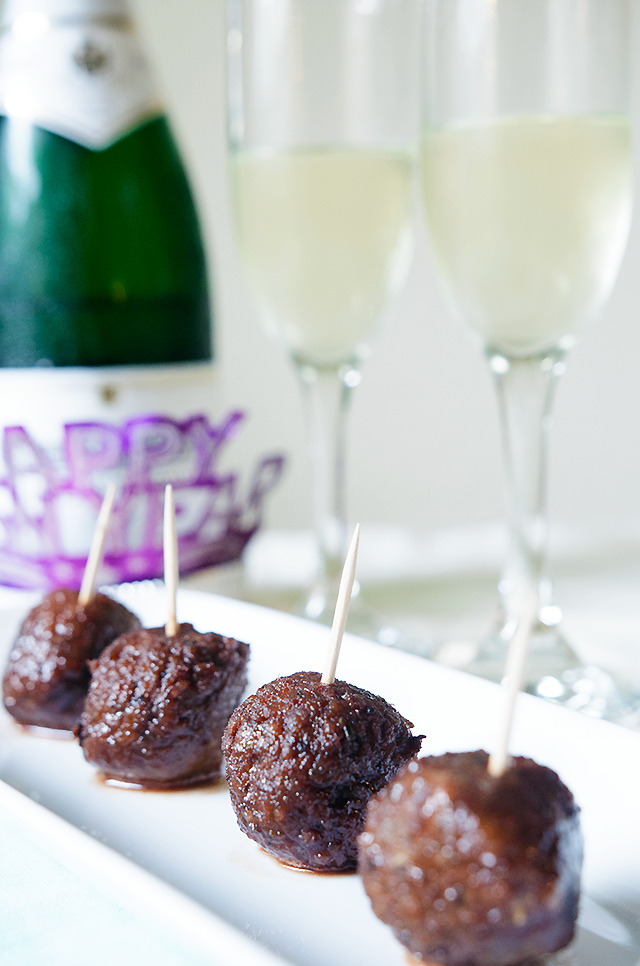 If you're looking for a great crowd-pleasing appetizer to serve for New Year's Eve (or any night!) then consider these babies. The vegan meatballs available commercially now taste really great which makes them super easy to serve to vegans and non-vegans alike.
Happy New Years, dear readers! If I don't post tomorrow then I'll see you in 2017 ?!
Crowd-Pleasing Vegan Cocktail Meatballs
16 ounces grape jelly

11 ounces vegan cocktail sauce (some aren't vegan so double check!)

2-3 tablespoons olive oil

3 12-13 ounce packages of vegan meatballs (we like Gardein)
1. In large mixing bowl whisk together the grape jelly and vegan cocktail sauce. The jelly won't break down completely until it's heated, so don't worry about lumps. Set this mixture aside.
2. Heat the oil in a large stock pot or dutch oven over medium heat. Add the meatballs, and cook them, stirring often, until they're browned on all sides. You will likely need to do this in batches. Once all of the meatballs are browned, add the jelly/cocktail sauce to all of the meatballs in the pot.
3. Bring the meatballs to a boil, then turn the heat down to a simmer, and partially cover the pot. Cook, stirring occassionally, until the meatballs are completely cooked through, about 15 minutes.
4. Serve the meatballs either in the sauce or individually on a platter. If you do the latter then be sure to spoon lots of sauce onto each meatball.
Pin it!