Disclaimer: Housevegan.com contains Amazon Affiliate links. Please see the bottom of the left sidebar for HV's Amazon Affiliate disclosure, or feel free to read this site's Disclaimer.
Cocozia Coconut Water was provided to me for free from Cocozia. No compensation was received, and all opinions are my own. Links to their Amazon page are provided in this post per their request.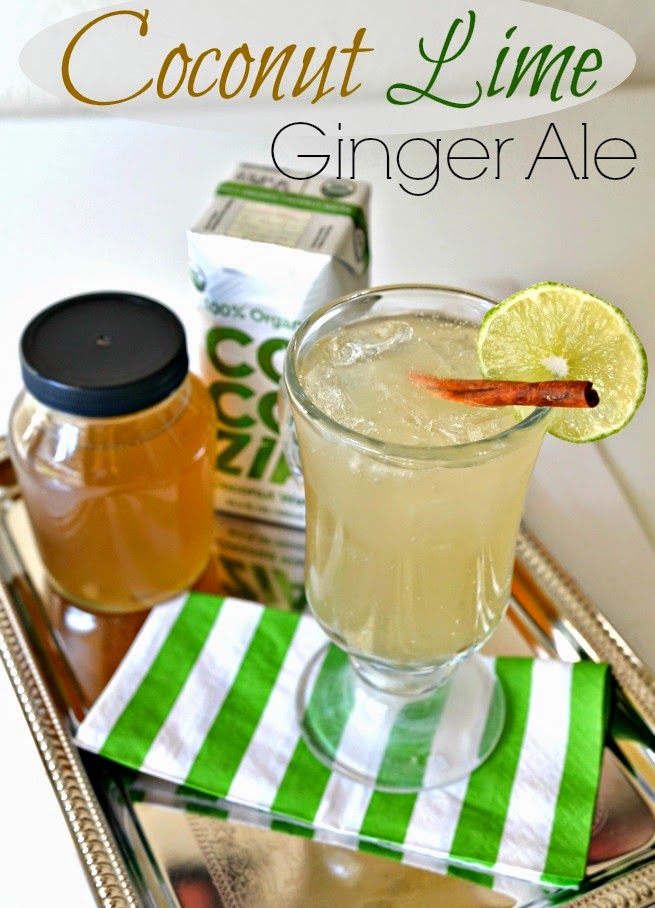 I love a great homemade ginger ale. When I lived in LA I used to visit a Vietnamese restaurant in Silverlake called Gingergrass, and they had the best house made ginger ale. As a sucker for quality sodas I not only ordered the ginger ale with every meal there, but I would also drive from Burbank to Silverlake to get some to go. It was a real obsession for a season.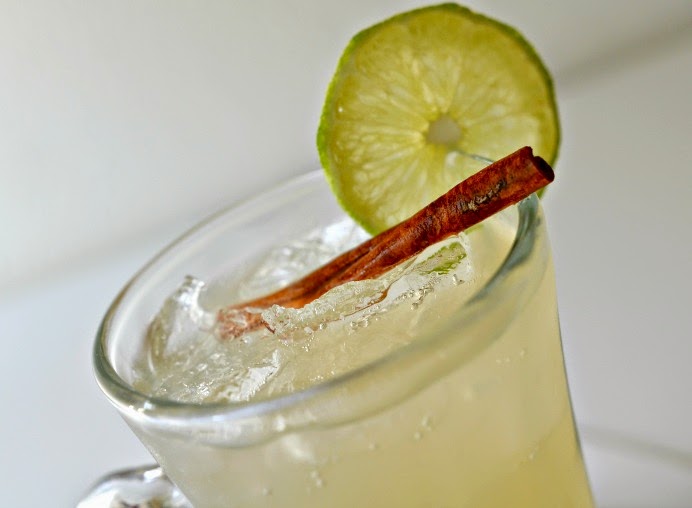 Driving from Burbank to Silverlake wasn't a sustainable option every time I wanted ginger ale so I started making my own. I actually published a recipe similar to this one when my blog was in its wee stages, and I thought such a great recipe deserved another go.
I altered the recipe a bit to include a certain high profile superwater: coconut water. Coconut water is nothing new in the food blogging world, but it's a little new to me. I've enjoyed coconut water in smoothies many times, but I've never done much else with it because to be honest with you, I don't usually love drinking it straight. I know, I know! It's great for you, it's an amazing post-workout drink, and it tastes like coconut. I love coconut! I don't know why I've had such a hard time with coconut water, but luckily I'm not one to give up.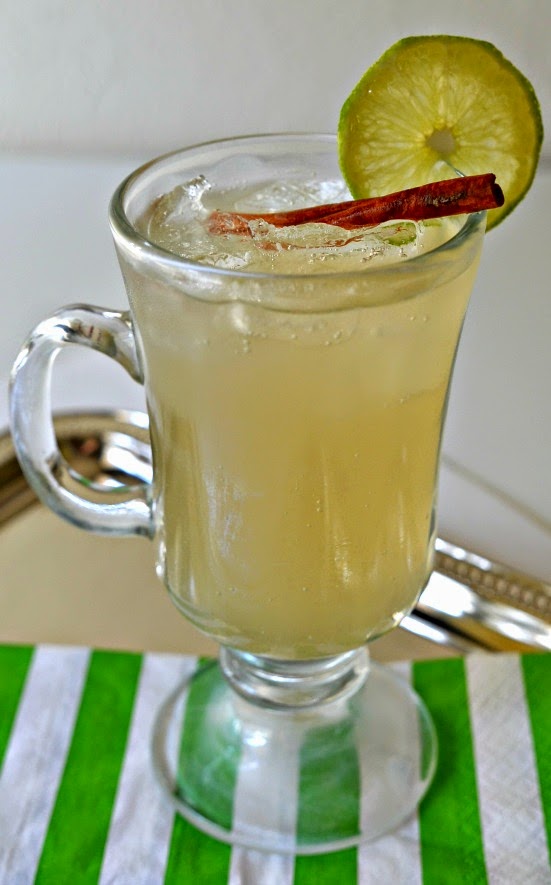 My homemade ginger ale features lime and cinnamon, and it tastes like a summer afternoon lounging by the pool. Frankly, that sounds like bliss to me right now. The weather in Austin is beautiful today, but we're still going to have bouts of weather that I find unbearable until about April: cold, gloomy, rainy, uncomfortable. Ugh, after Christmas is over I really dislike winter. I can't wait until the air is warm, the pools are cold and my drinks require ice. This drink almost gets me there even when it's 40 degrees outside.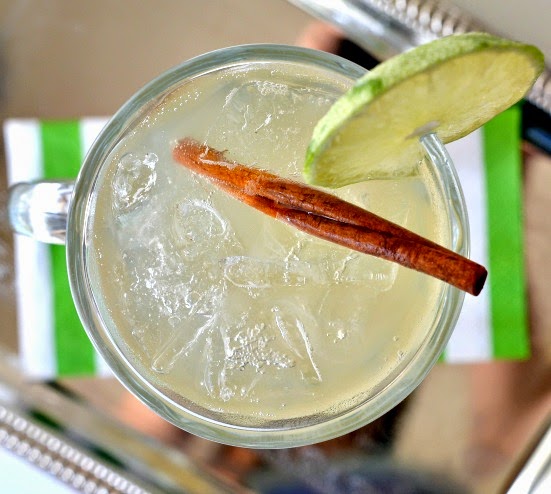 Now, as I mentioned before I am not one to give up – especially on food. I knew that coconut water could play a great role in this drink, and I was right. I used Cocozia coconut water which is organic and non-gmo as well as pleasantly sweet. It
was able to hold up to the other strong flavors while not overpowering the drink.
With this addition my Coconut Lime Ginger Ale still tastes like a Summer afternoon, but not poolside.
Coconut Lime Ginger Ale
Make enough syrup for about 4 cups of ginger ale
1 ½ cups coconut water (like Cocozia)

1 c. ginger (peeled and sliced)

Zest from 1 medium sized lime
1. Combine the coconut water, ginger, sugar, zest and the cinnamon stick
in a small pot, and bring the mixture to a boil.
2. Cook until the mixture becomes a little thicker and syrupy – about 7-10 minutes. If you dip a spoon into the pot the syrup should coat the back of it.
3. Remove the syrup from the heat, and allow to cool completely before straining into an airtight container and storing in the fridge.
4. To make ginger ale mix 1/4 cup syrup with 3/4 cup sparkling water.
Stay tuned this week for some more Cocozia Coconut Water-based beverages! Next, I'll be sharing a wonderful Coconut and Brandy Hot Toddy recipe that may soothe any number of cold weather icks that ail you.
Let's be friends! Follow HV on Facebook, Google+, Pinterest, Bloglovin', and Instagram! You can also get House Vegan posts delivered right to your inbox by clicking here!