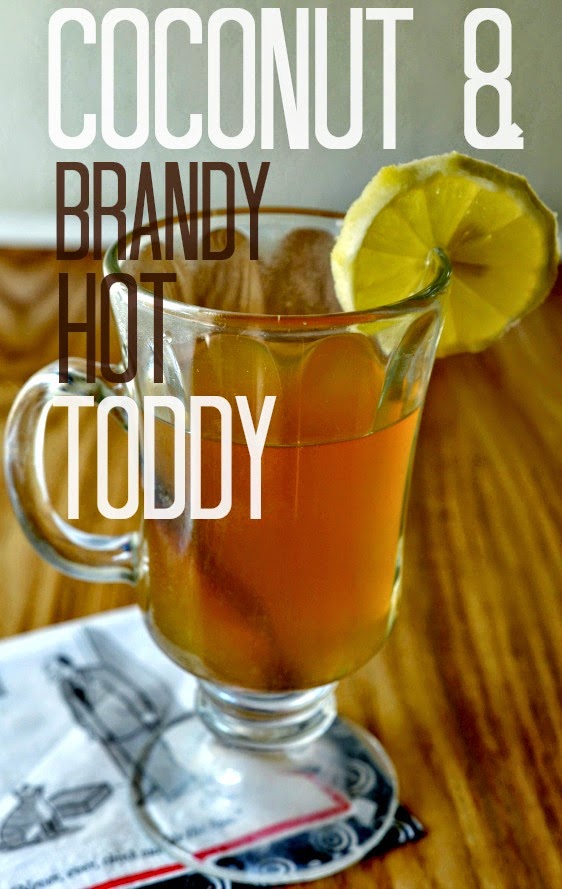 Disclaimer: Housevegan.com contains Amazon Affiliate links. Please see the bottom of the left sidebar for HV's Amazon Affiliate disclosure, or feel free to read this site's Disclaimer. Cocozia Coconut Water was provided to me for free from Cocozia. No compensation was received, and all opinions are my own. Links to their Amazon page are provided in this post per their request.
Funny that I'm writing a post for an old fashioned cold remedy while I'm feeling a little under the weather. Hot Toddies in their original form contain whiskey, lemon, hot water, and honey. They are incredibly soothing when you're sick. The lemon gives you a boost of Vitamin C, the hot water and honey calm sore throats, and the whiskey helps you sleep. It's an old timey solution that I welcome with a few modifications. Especially in my current state.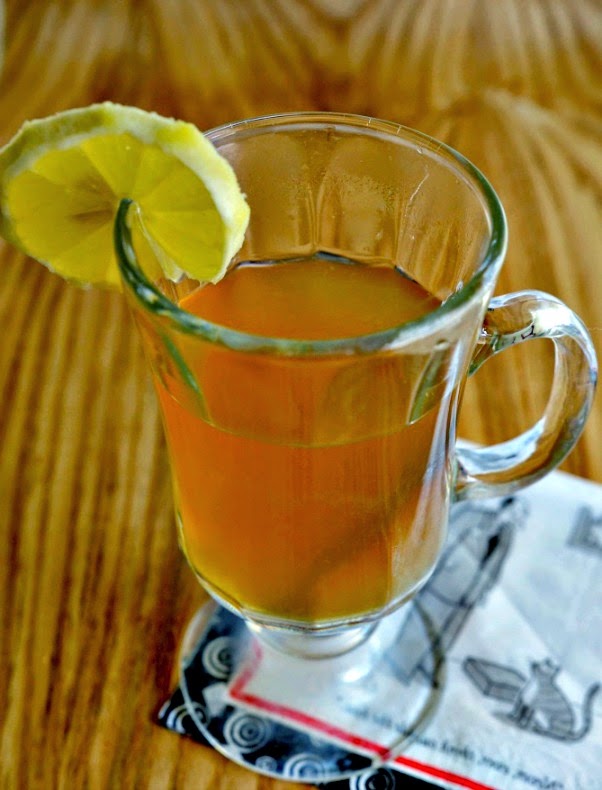 I'm not sure if I'm sick or suffering from allergies. I have been working out outside while it's been cold and wet so I wouldn't be surprised if I'm ill. I have some chest congestion as well as a few minor but uncomfortable chest coughs. It's not unbearable so the hippie in me is relying on home remedies and crossed fingers for relief*. Lots of lemon tea, apple cider vinegar, kitty cuddles, and (of course) one choice hot toddy.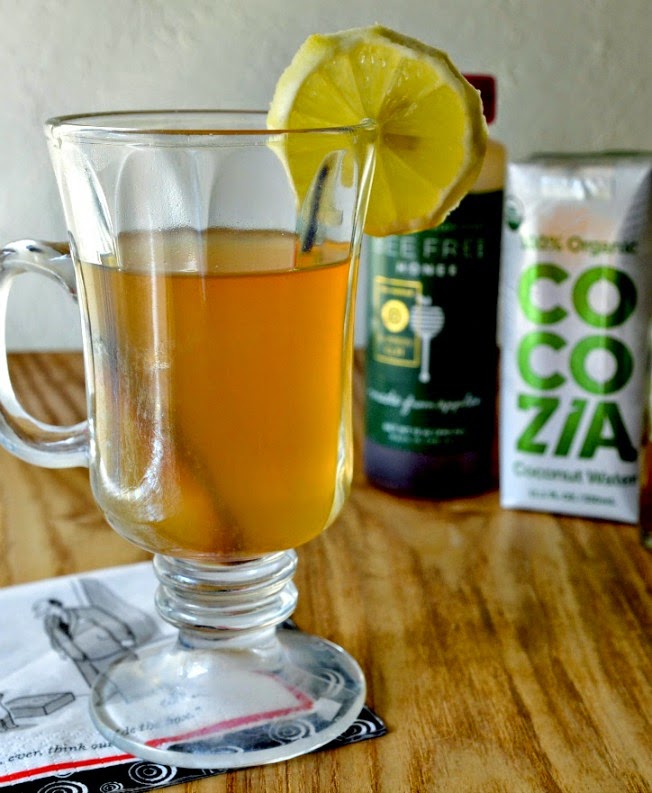 While Hot Toddies are usually made with whiskey, brandy is a perfectly acceptable substitute. In fact, according to Wikipedia brandy is often used in place of whiskey in Wisconsin. Who knew?
For the honey, I love
Bee Free Honee's Slippery Elm Honee
. Slippery elm is commonly used to soothe sore throats so it's a great addition to a Hot Toddy. And last, but not least, I replaced regular water with Cocozia Coconut Water. Coconut water is a great source of electrolytes, and no matter what kind of sick you are you more than likely could use some electrolytes! As I mentioned in my Coconut Lime Ginger Ale post, I'm particularly loving Cocozia's clean taste and natural sweetness right now, and both of these attributes come in handy in this toddy recipe.
I hope I feel better soon! And if you're feeling ill consider sipping on a Coconut and Brandy Hot Toddy for some relief – if you're of drinking age, of course.
Coconut and Brandy Hot Toddy
Makes 1 Hot Toddy
2 tablespoons brandy
½ cup coconut water (I used Cocozia)
1 tablespoon Bee Free Honee (like Slippery Elm) or agave nectar
juice from half a medium lemon
cinnamon stick
1. Add all of the ingredients into a saucepan, and stir well to combine. Bring your toddy up to a low simmer, or until it's hot enough for your liking.
2. Pour the hot toddy into your favorite mug, and drink carefully since it will be hot.
Please keep in mind that I am not a doctor, nutritionist, dietitian, or practitioner of any kind. If you are seriously ill please go see a doctor!
*Some congestion and a few coughs seem manageable enough for home remedies, but should my symptoms worsen I will obviously go to the doctor.
Let's be friends! Follow HV on Facebook, Google+, Pinterest, Bloglovin', and Instagram! You can also get House Vegan posts delivered right to your inbox by clicking here!