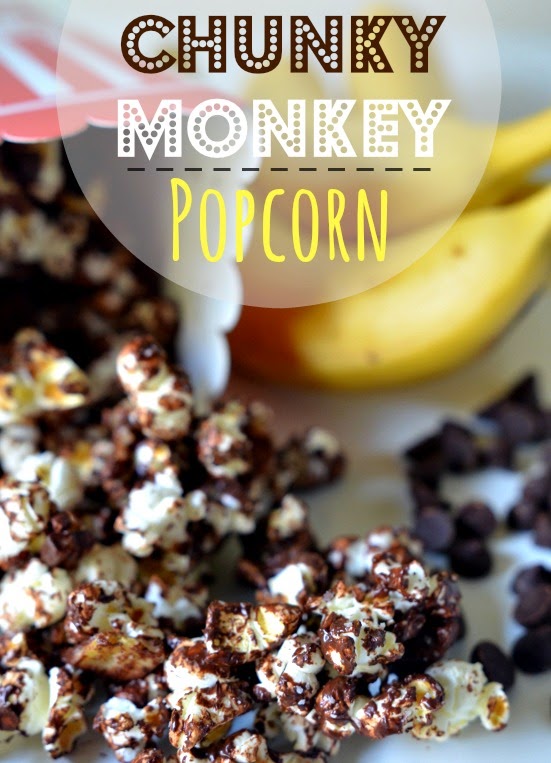 My husband and I are back from our venture to West Texas which means I'm back to normal MoFo-ing.
(To all those who travel and MoFo – you're amazing!) We were in Lubbock for a few days documenting the unveiling of a statue of Tim Cole, the first person to be posthumously exonerated in Texas. I have a future post planned with more information on that, but until then please enjoy this ridiculous image of me photo bombing my husband's picture with Senator Wendy Davis.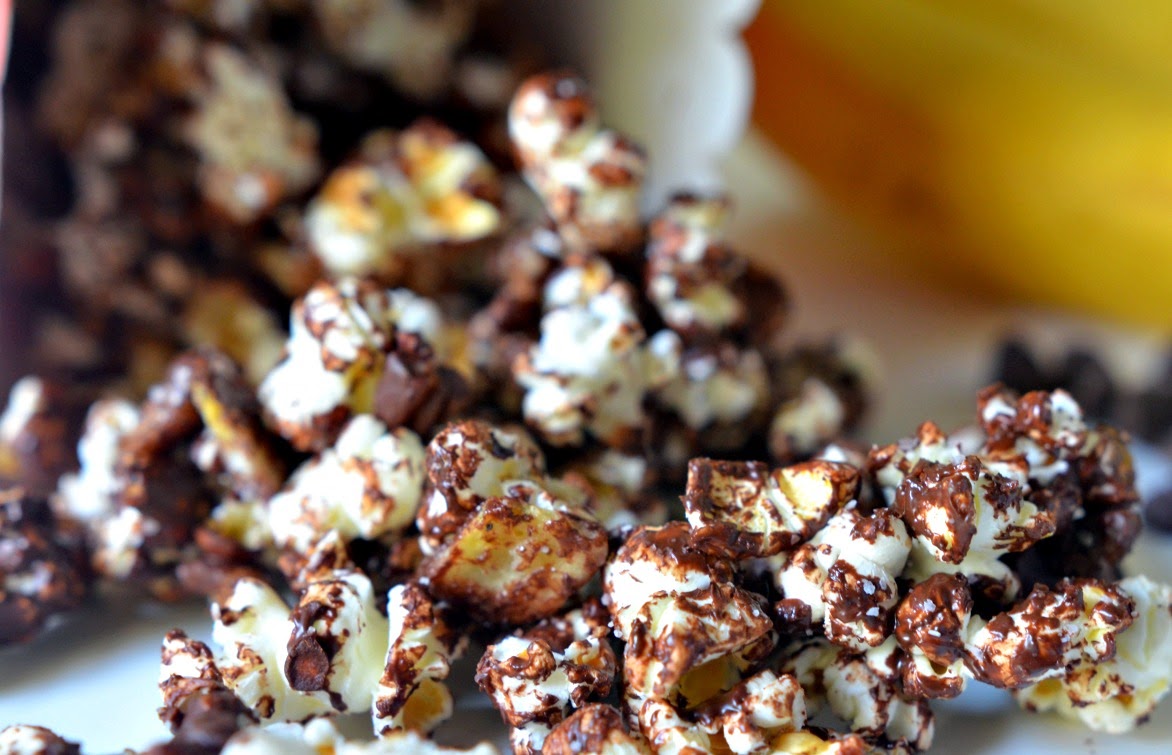 I prepped lots of snacks for the trip including this Chunky Monkey Popcorn. First, can we just acknowledge how amazing Chunky Monkey Popcorn sounds? I don't remember when I first thought about making it, but at that moment I became obsessed. Chunky Monkey was my favorite Ben and Jerry's ice-cream in my pregan days. The smooth banana ice cream with walnuts and chocolate fudge got me every time, and I couldn't wait to taste something similar.
This popcorn holds onto the greatness of Chunky Monkey ice cream while basking in the delight of popcorn. It's a sweet and salty combo that's addicting, to say the least. Banana chips offer mild banana flavor and a wonderful crunch that is meant to be paired with popcorn while the chocolate holds everything together. Add some walnuts (or pecans) and you're ready to snack.
We totally polished off this batch, but luckily it's easy to make more!
Chunky Monkey Popcorn
Ingredients:
9 cups of plain popped popcorn

1 cup banana chips, broken into pieces

½ cup walnuts broken into pieces

6 oz semi-sweet chocolate chips (half a bag)
1. Cover a baking sheet with parchment paper and set aside. In a large bowl combine the popcorn, banana chips and nuts. Set aside.
2. Place the chocolate in a small pot over medium low heat. Stir almost constantly until the chocolate is melted. Pour the chocolate over the popcorn mixture, and stir until everything is coated.
3. Pour the popcorn onto the prepared baking sheet, and spread it out to a thin single layer. Sprinkle the popcorn with salt, depending on your taste. I used unsalted popcorn, so I added quite a bit. Place the popcorn into the freezer to harden the chocolate.
4. Once the chocolate has hardened break the popcorn off of the baking sheet and transfer it to an airtight container.