Before telling you about these Vegan Potato, Tofu, and Bacon Freezer Breakfast Tacos we gotta go to that good ol' disclaimer: Housevegan.com is a participant in the Amazon Services LLC Associates Program, an affiliate advertising program designed to provide a means for sites to earn advertising fees by advertising and linking to Amazon.com. This post contains Amazon affiliate links.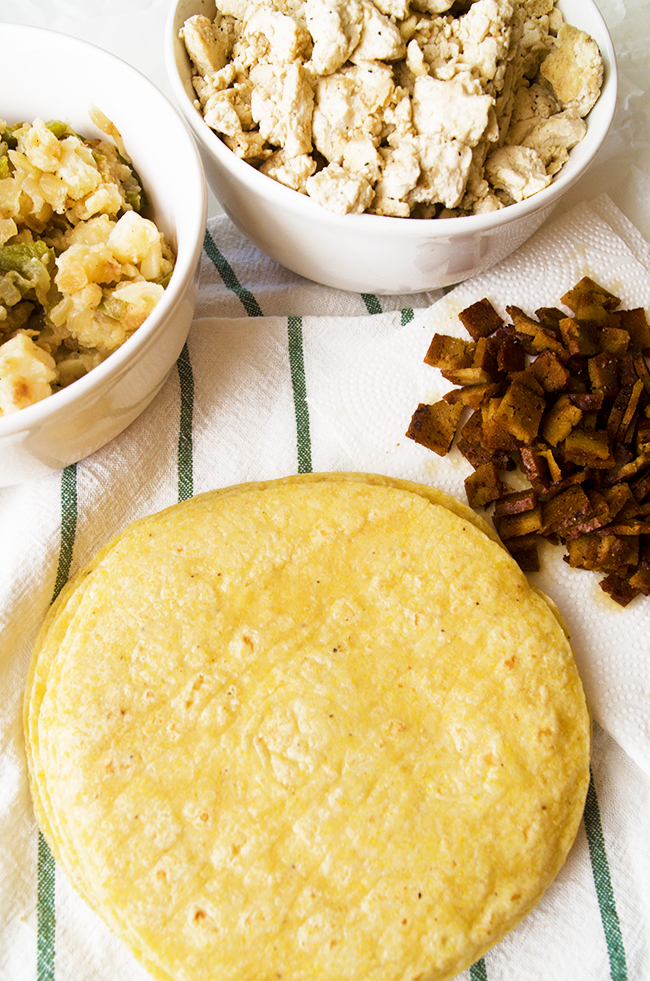 Hi, friends! I'm happily bringing you this easy vegan recipe because if your schedule is anything like ours, you need it. I feel like I'm always on here saying "we're so busy!!!!1!". You'd think we'd be pros by now. I think it's the fluctuation that makes it challenging.
We've been trying some new things to simplify our day-to-days which is how we found ourselves delving into freezer meals.