Before telling you about this Easy Vegan Strawberry Champagne Jam we gotta go to that good ol' disclaimer: Housevegan.com is a participant in the Amazon Services LLC Associates Program, an affiliate advertising program designed to provide a means for sites to earn advertising fees by advertising and linking to Amazon.com. This post contains Amazon affiliate links.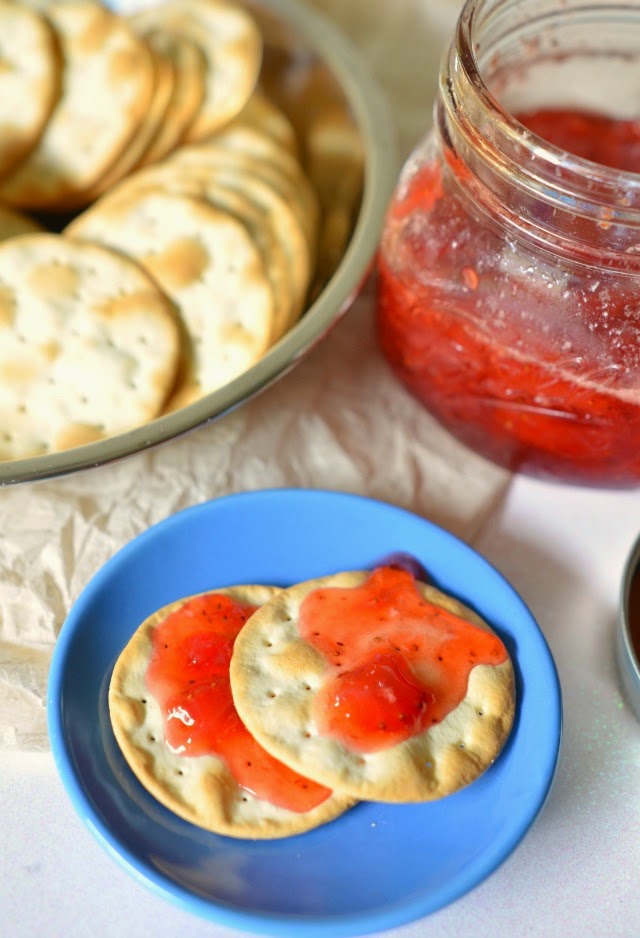 This Strawberry Champagne Jam has been waiting to be shared for almost a month. A month! I was just sitting here editing pictures when my mother texts me "Are you alright? No House Vegan for a month."
So, I guess I've been pretty busy. My mother in law was in town a couple of weeks ago, and we had a great time. We ate a ton, saw some family, and did a little shopping on South Congress. (
If you're here for VVC you should definitely do a SoCo stroll. Time permitting of course.
)
Me eating Easy Tiger bread, and drinking a large black coffee on South Congress. I was trying my hardest to vibe a 2015 Audrey strolling around on a warm Texas morning. It was hotter than a honeymoon suite, y'all.
Our dear friend from our lives as LA vegans came in right after my MIL left. We took her around the whole
city,
and consumed more than is probably humanly possible. I really wonder if something otherworldly was at play because I don't think I've ever had so much to eat and drink in my life.
True story: The first day our friend was here I dropped and broke my phone while in line for ice cream at
Sweet Ritual
. Aaaaand it hit a baby on the way down. You can't take me anywhere. The ice cream was delicious though.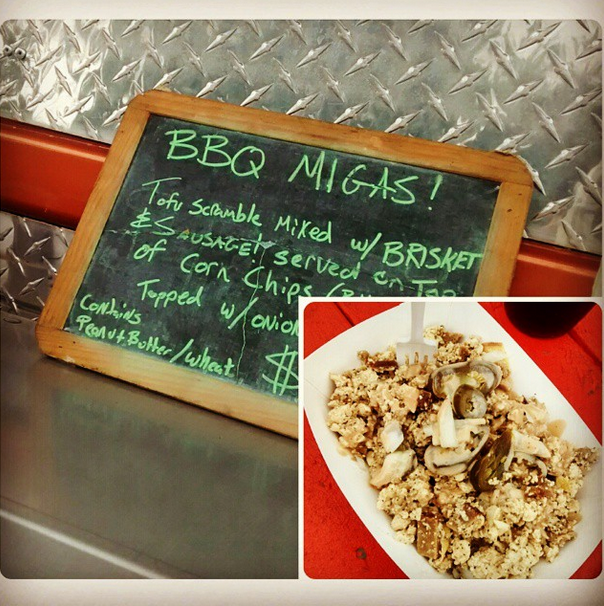 BBQ Revolution on point as always.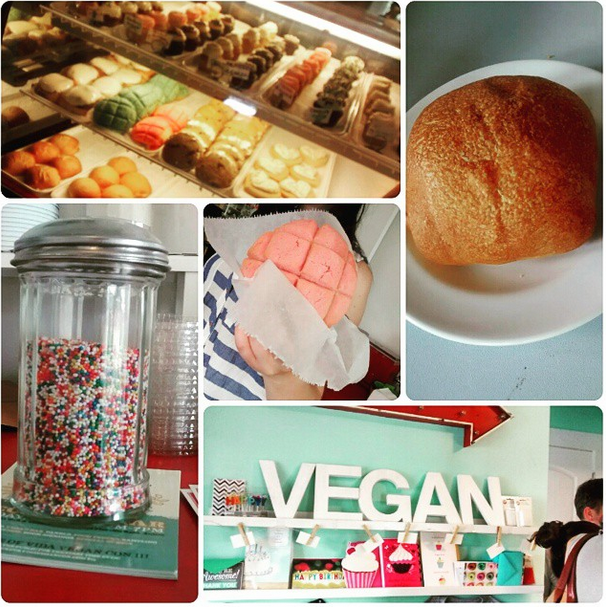 Capital City Bakery, of course!
As of a few days ago all of our visitors are gone, and I'm able to get back to work again. I had a marvelous staycation, but I'm definitely happy to be back to the grind. Plus I have this recipe that I'm excited to share.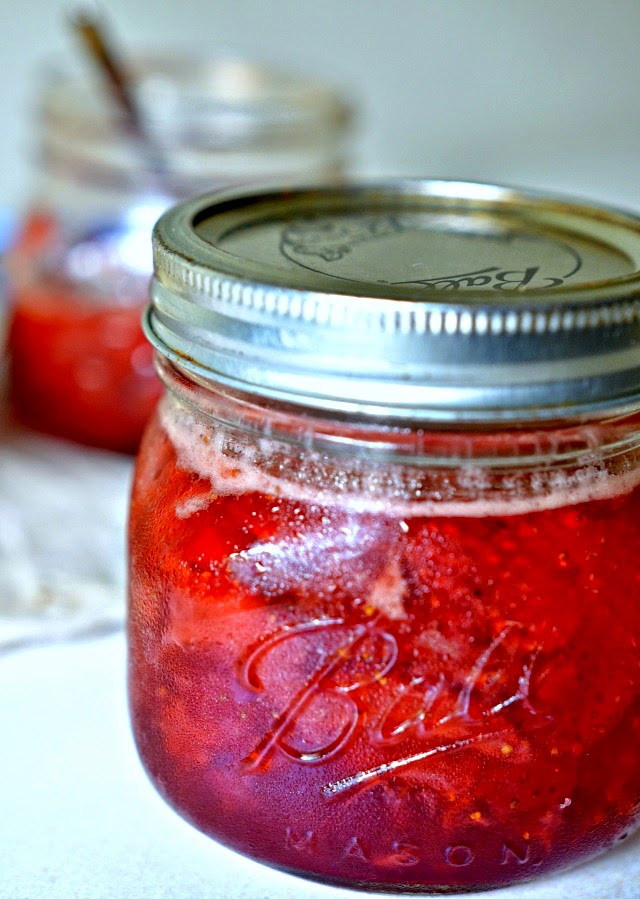 This was actually the first time I'd ever made jam. I'm a very confident cook, but this project always intimidated me. I was always like "What if I get botulism?" or "It seems so messy.". So I decided to address my jam neuroses instead of living by them. This is a small batch recipe (less mess), and it isn't preserved (no botulism). I don't know about y'all, but to me this is ideal. It's so easy peasy, lemon squeezy, and it makes a daunting task more accessible.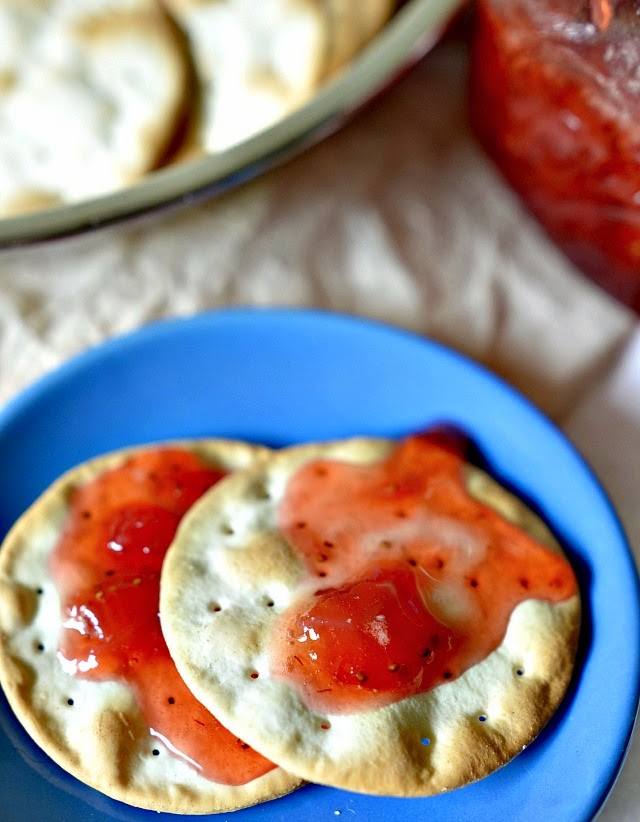 I wanted to start with Strawberry Champagne Jam because is there anything sexier than strawberries and champagne? I knew I would love it, and thankfully my anti-cooked-fruit husband did too. He ate his share with some vanilla biscotti I made for afternoon tea and coffee. His biscotti adjustment was excellent.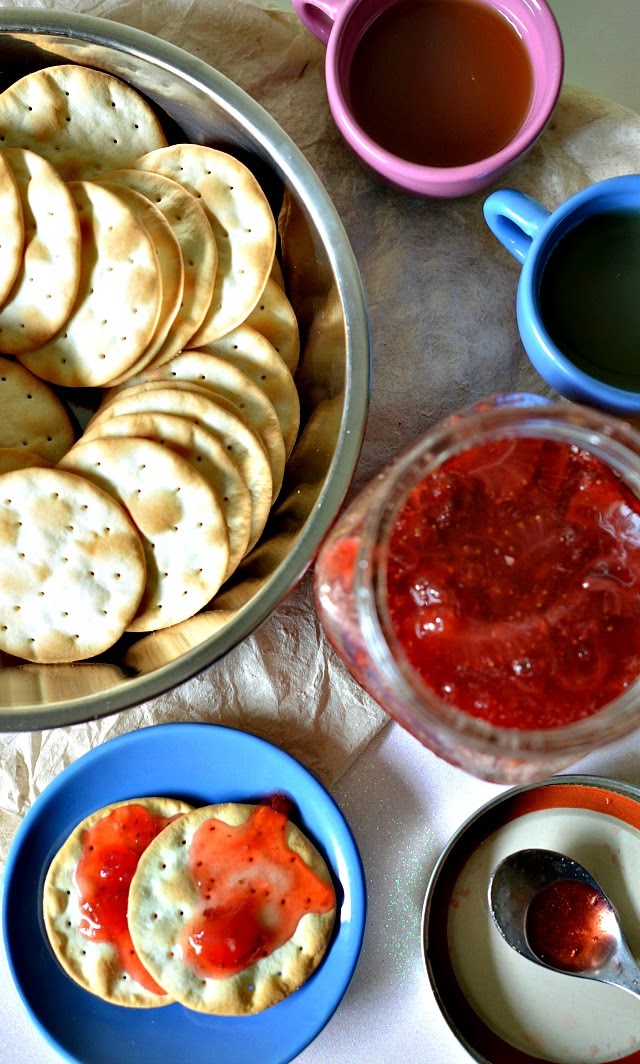 This jam isn't preserved so it won't last forever. I would say about 3 weeks in the fridge, but don't quote me on that. With regular use paired with a few baking projects, you shouldn't have a hard time eating it up. This was wonderful to have for guests coming in and out so I plan to make homemade jam a regular thing!
Easy Vegan Strawberry Champagne Jam
1. Place a ceramic plate in the freezer. This will be used later to test the doneness of the jam. In a large mixing bowl crush the strawberries with a potato masher until they're thoroughly crushed and juicy. You should get around 2 cups of crushed strawberries.
2. Add the strawberries, champagne, and sugar to a large stock pot over medium heat. Bring the mixture to a full rolling boil, and allow it to boil for 1 minute, stirring constantly.
3. Quickly stir in the Sure Jell. Return it to a full boil, and stir continuously for 1 1/2 minutes.
4. Remove the jam from the heat, and test its doneness by spooning a little bit of the jam into the middle of that plate you stuck in the freezer. It should start to congeal pretty quickly. If doesn't congeal return the jam to the stove and cook for another minute before testing again.
5. Carefully ladle the jam into two 16 ounce glass jars. I let them cool for a bit on the counter before sealing them. Once sealed store in the fridge for up to three weeks give or take.
I recommend listening to this Pogo remix a few times while you make your jam. It makes it more of a party.