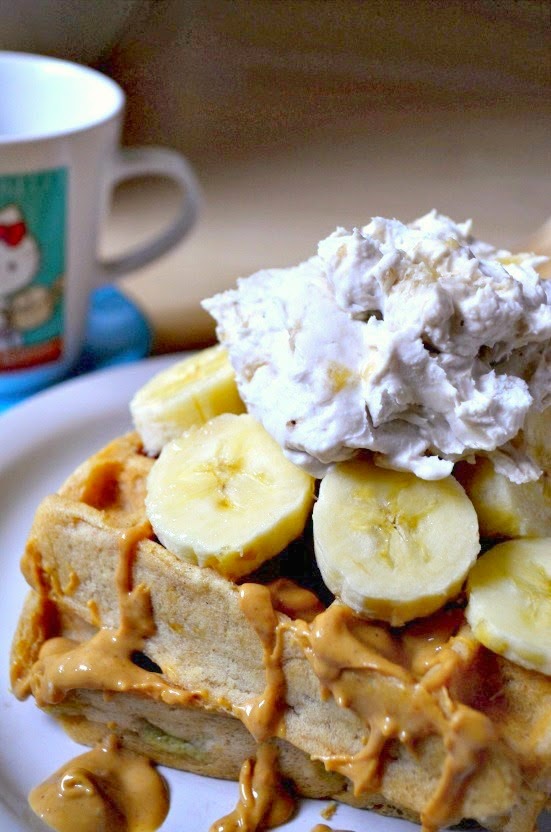 I can't believe it took me so long to make Peanut Butter and Banana Waffles. I just can't believe it. They are so incredibly delicious!
Waffles taste best on Saturday – it's a known fact. So these are going to be so good to eat tomorrow morning. It's supposed to be in the 60's, and it's been raining. A wet cool morning with hot coffee and Peanut Butter and Banana Waffles? Yes please!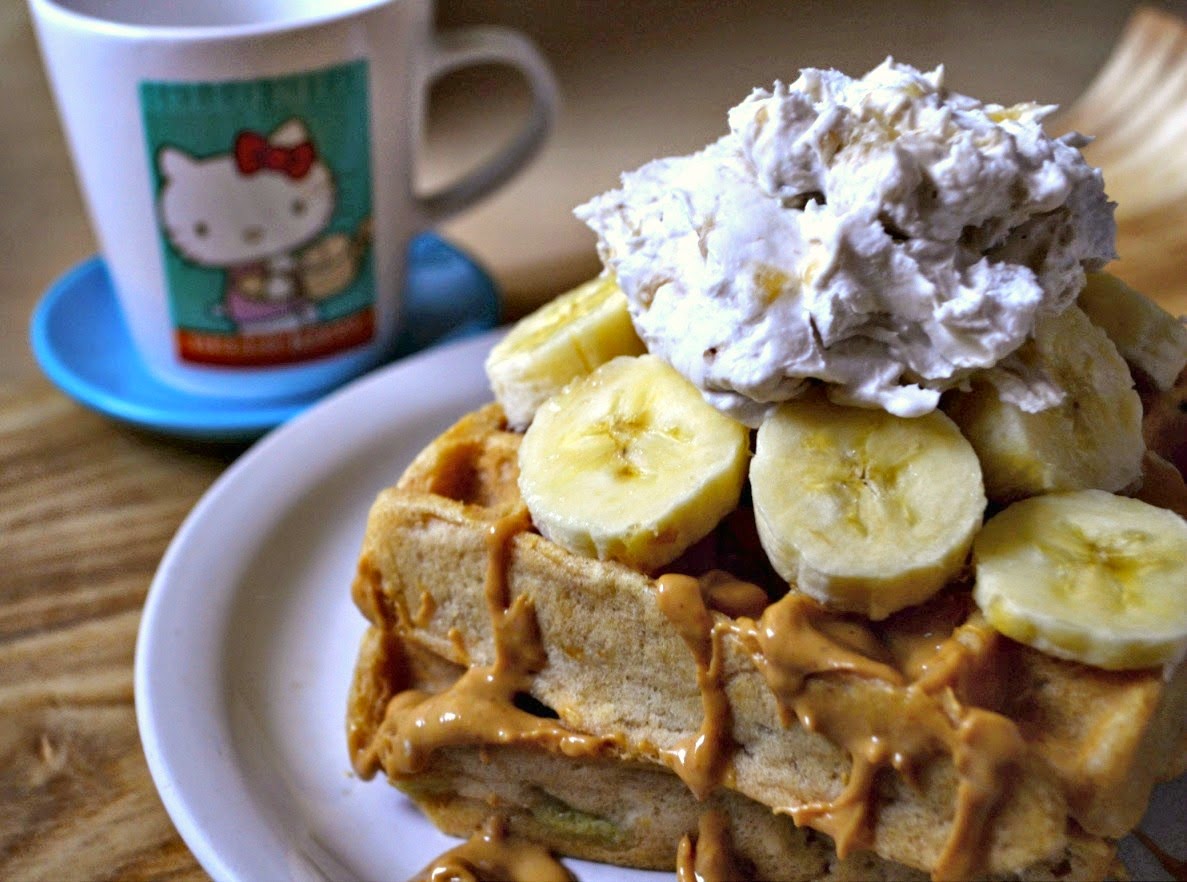 The actual waffle recipe is lightly adapted from Vegan Brunch so while I can't publish it I can tell you how to create the magic at home:
1. With a fork mash up half of a peeled banana until very few lumps remain. Set aside.
2. Make coconut whipped cream using this recipe, but omit the lime zest. Fold in the mashed banana, and store the whipped cream in the fridge until you're ready to use it.
3. Make peanut butter waffle batter. I used the recipe from Vegan Brunch, but you can use whatever recipe you like.
4. Chop one large banana into small pieces, and fold them into the batter. Make the waffles according to your waffle iron's instructions.
5. Serve the waffles with sliced bananas, melted peanut butter and the banana whipped cream.