Before telling you about these Vegan Capezzoli di Venere we gotta go to that good ol' disclaimer: Housevegan.com is a participant in the Amazon Services LLC Associates Program, an affiliate advertising program designed to provide a means for sites to earn advertising fees by advertising and linking to Amazon.com. This post contains Amazon affiliate links.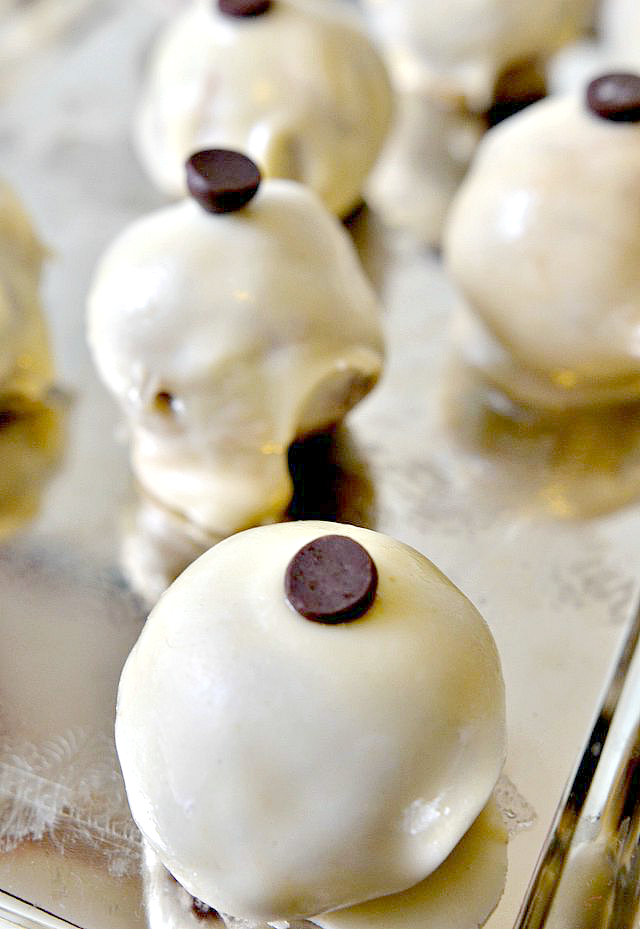 When my husband was a kid his favorite movie was
Amadeus
. It was the movie he watched over and over and over again the way I watched
Dirty Dancing
, and the way my little sister watches
My Little Pony
. It seems like quite an adult movie for a little boy to love, but it makes sense: he was a choir boy in an internationally renowned choir which allowed him to tour the world to sing in some of the most beautiful cathedrals, churches, and concert halls in the world. His childhood was filled with classical music, and it informed who he is.
Neither one of us had seen the movie in over a decade, and we've never watched it together, so we were thrilled when our favorite theater decided to do a special Summer screening of the director's cut. We both expected to just go and have a nice time at the movies, but it ended up being more thought-provoking than we had anticipated.
During the screening we were both captivated by Mozart's relationship with his wife, and how much they reminded us of ourselves. It was fascinating! I saw so much of my husband in the movie that I still can't fully put my feelings about it into words. I've never seen so much of a person in a film before, and it was startling, wonderful, and wild, and he felt it too. The first thing he said when we left the theater was "How is our relationship so much like the one I watched over and over again as a kid??". I don't know, my darling, but I love it.
If you've seen the movie, you may recognize the confection I chose for today's prompt:
Make/eat something inspired by a book or film
. The protagonist of Amadeus, Salieri, is a chaste man who replaces one pleasure for another in sweets. Mozart's wife goes to Salieri for a favor, and in that scene they share a few Capezzoli di Venere:
I couldn't stop thinking about Amadeus for weeks after we saw it, and it definitely influenced my MoFo planning.
I knew that I wanted to make this recipe, and today's theme was a perfect excuse.
It was really nice to be able to share the
iconic treats with my guy while enjoying my momentary preoccupation.
Made with chestnuts, brandy, and chocolate, these Vegan Capezzoli di Venere
are divine. However much like living in 18th century Vienna, they're not easy or cheap. These are finicky to make, and the ingredients aren't always readily available. I'll happily go through the trouble to have them again though, maybe during the holidays.
Please, don't be intimidated by my warning. These are wonderfully rich and decadent, and more than worth the trouble – especially when accompanied with a good wine and the music of Wolfgang Amadeus Mozart.
Mentioned in this post and recipe:

Vegan Capezzoli di Venere – Makes a ton
Recipe adapted by allrecipes.com
Ingredients:
12 ounces semi-sweet vegan chocolate chips

15.5 – 16 ounces chestnut puree

6 tablespoons vegan margarine (like Earth Balance)

1/2 cup granulated sugar

1/4 cup brandy

1 teaspoon vanilla extract

10.5 oz vegan white chocolate chips

1 tablespoon neutral tasting vegetable oil (not margarine!)
Directions:
1. Line a baking sheet with parchment paper or a silpat, and set it aside. Measure out 3 tablespoons of the semi-sweet chocolate chips, and set them aside. In a double
boiler (or let's be real, in a metal bowl on top of a boiling pot of water), c
ompletely melt the rest of your semi-sweet chocolate chips.
2. While the chocolate melts beat together the margarine and sugar with an electric mixer until they're light and fluffy. Add the chestnuts, brandy and vanilla, and beat the mixture until everything is thoroughly combined. Fold in the melted chocolate, and wash out the vessel it was in. You're going to use it for the white chocolate.
3. Roll the chocolate/chestnut mixture into balls by the tablespoon, and place them on the prepared baking sheet. If the mixture is too loose to roll then place in in the fridge for 10-15 minutes to harden before trying again.
4. Once the you have your chestnut balls all rolled out, measure out 1/4 cup of the white chocolate, and set it aside. Pour the rest of the white chocolate into the cleaned-out top of your double boiler, and place it back over boiling water. When the white chocolate is almost completely melted take it off of the heat, and stir in the reserved white chocolate chips. Keep stirring the white chocolate until it's all completely melted. Stir in the vegetable oil.
5. Dip the chestnut balls into the white chocolate and shake off the excess. This won't be easy or pretty, but it will be delicious. Place the covered balls onto the parchment lined baking sheet, and top each one with a reserved semi-sweet chocolate chip, pointed side down.
6. Allow the candies to rest until the white chocolate has started to harden. You can make this go faster by sticking them in the freezer. Store your vegan Nipples of Venus in an airtight container in the fridge.
Let's be friends! Follow HV on Facebook, Google+, Pinterest, Bloglovin', and Instagram! You can also get House Vegan posts delivered right to your inbox by clicking here!
Pin it!