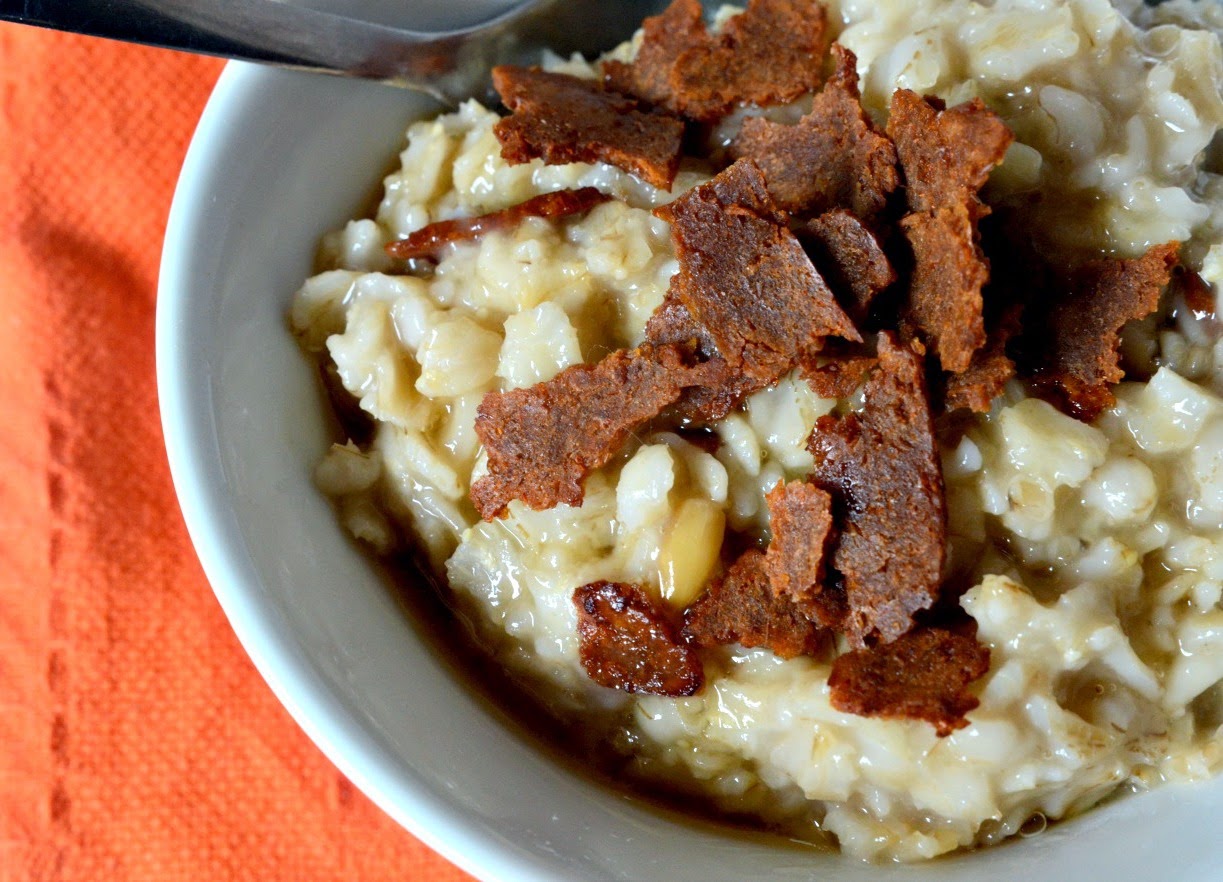 The inspiration for this Vegan Bacon and Brown Sugar Oatmeal is not as sexy as you would think.
I saw a picture in our local grocery store's ads for their own boxed brown sugar, maple, and bacon oatmeal. I just knew I could make that vegan and awesome. So I did.
This oatmeal tastes exactly like you would imagine. It's sweet from the brown sugar, salty and smokey from the bacony seitan and, thanks to the drizzle of maple syrup, comforting and homey.
I liked this oatmeal so so much. What's not to love?
Vegan Bacon and Brown Sugar Oatmeal
Ingredients:
2 slices vegan bacon seitan (like Upton's Naturals), chopped

1 cup water

pinch salt

½ cup rolled oats

1 tablespoon non-dairy milk

2 teaspoons brown sugar

maple syrup
Directions
1. In a skillet over medium heat, cook the chopped seitan in a little bit of oil until it's slightly crisp and brown. Set aside.
2. In a small saucepan, bring the water to a boil. Add the oats and salt, and turn the heat down to medium. Cook the oats on a simmer, stirring often until they're soft and creamy – about 7 minutes.
3. Remove the oats from the heat and stir in the milk, sugar and reserved seitan. Serve drizzled with a little bit of maple syrup.