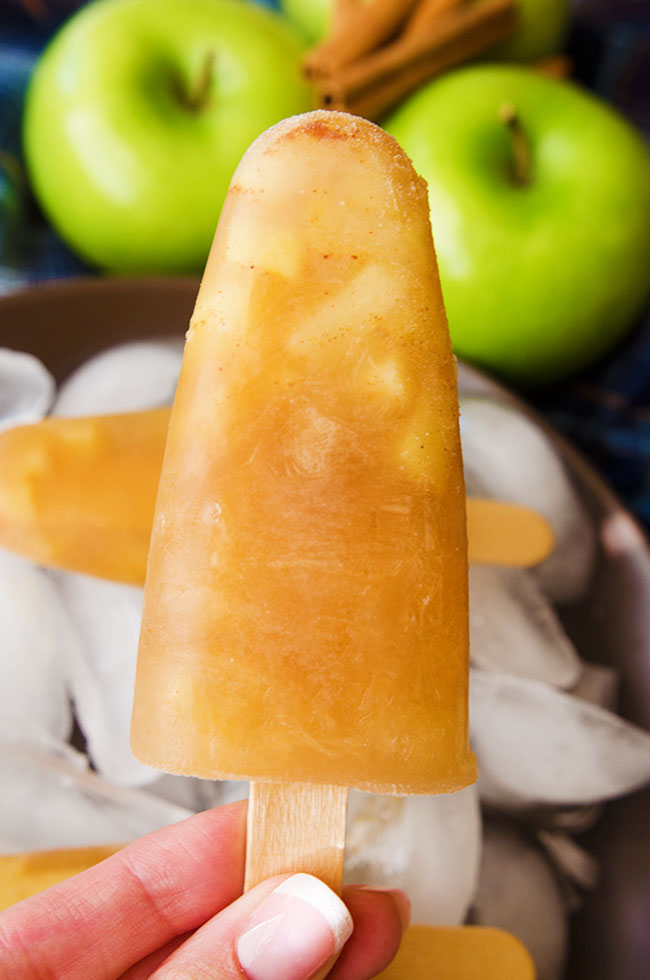 Hi friends! Not to toot my own horn here, but I think I really made something super delicious with these popsicles. They're truly delectable, and they serve a need – need – to taste fall flavors despite the Texas heat. August = fall in the Teson household and things like "weather" aren't going to bring my cinnamon dusted mood down.
I'm getting ready for full-blown fall mode, but I can't ignore that it's 100 degrees outside. On the days that I have to brave the heat, these fall popsicles are refreshing while satisfying my hunger for autumny things.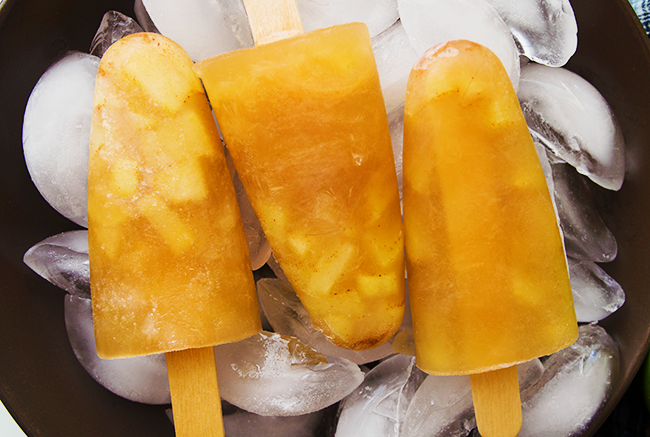 Let's talk about fall-mode for a second. This past weekend, my bestie and I did a Halloween window shopping tour (for the second time this month), and at the end of our afternoon we were like "The time for decorating is now.". I came home, marched up the stairs, pulled out our holiday boxes and waded through Christmas stockings and Halloween pillows to get to our generic fall decor. At the end of my excavation, you know what I realized? I realized that we have almost no fall decorations. How is this even possible?
In 2014 I completed a fall-themed Vegan Mofo. In 2015 I
wrote a book
about having your best fall yet. In 2016 I created some of my most beautiful fall recipes ever while crafting my way through the season. I think that I've thoroughly demonstrated that fall is my time to thrive. It's when I'm the most creative, renewed, balanced, and joyful.
I'm obsessed with it, mkay? So why (WHY) does my collection of fall decor consist of only four small ceramic pumpkins, some florals, and one small pumpkin bowl? That's about six to seven pieces total for the person who literally wrote the book on fall.
This is embarrassing.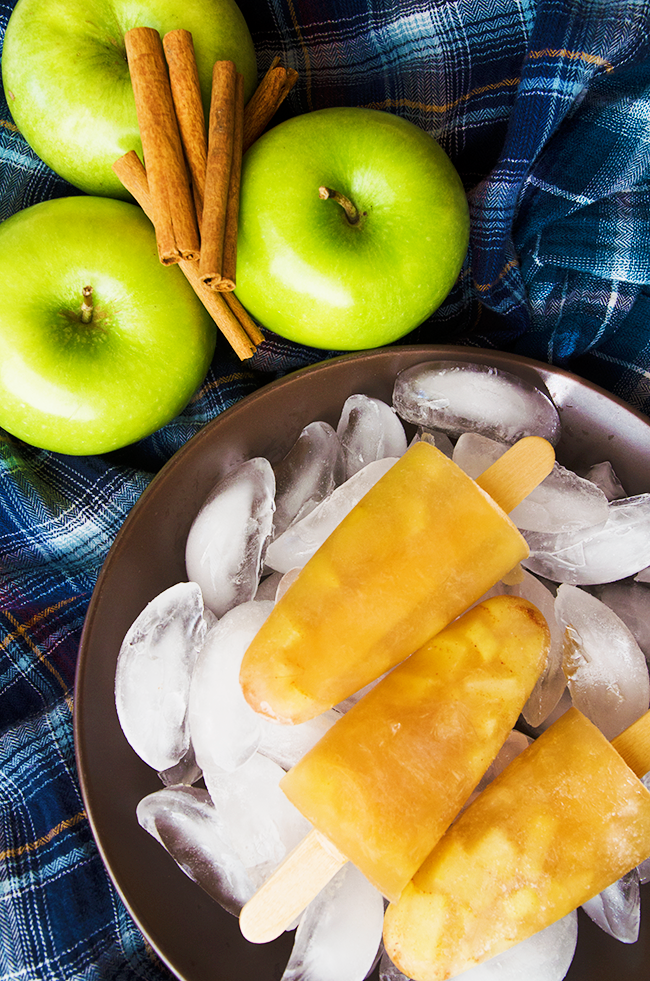 It could be because we love to decorate in organic matter like fresh pumpkins and bright green apples. It could be because our old place was so tiny that seven pieces were enough. Maybe we got rid of some stuff when we moved? Who knows. The only thing I do know is that we need more decor. The four pumpkins and florals aren't quite creating the fall wonderland that I was envisioning.
Back to these apple cider popsicles though. These babies are homey and fresh creating a wonderful balance between cozy flavors and cooling treats. They include quickly cooked spiced apples as well as a secret optional ingredient: apple cider mix. You could just pour fresh apple cider into popsicle molds and call it a day, but the apple cider mix makes it more decadent and bright. I got the idea from
All Things Home Related
, and I thought it was pretty genius. Plus I embarrassingly love those little apple cider mixes. I know they're terrible, but they remind me of my Oma's house so I don't care.
Are y'all excited for fall? Have you been defiantly drinking hot beverages while listening to Vince Guaraldi in your air conditioned homes? Or is that just me?
Oh in case you were wondering: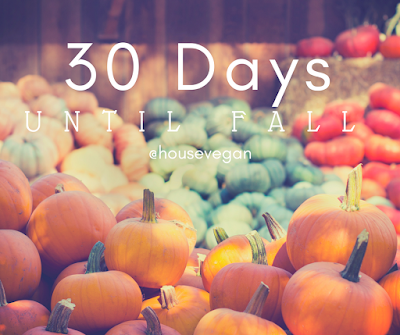 Vegan Apple Cider Popsicles
Makes 6 popsicles
1 medium Granny Smith apple, peeled and small diced

1 tablespoon of granulated sugar

pinch cinnamon

pinch nutmeg

1 cup apple cider

1/2 teaspoon cinnamon

1 .57 packet apple cider drink mix (optional)
Instructions
1. In a microwave-safe dish combine the diced apple, sugar, cinnamon, and nutmeg. Microwave for 1 1/2 minutes until the apples have softened a bit. You don't want them to be mushy, just a little soft. Set them aside to cool.
2. If you're using the apple cider drink mix, combine the apple cider and cinnamon in a microwave-safe liquid measuring cup, and microwave the mixture for 45-60 seconds – just until it's warm. Add the apple cider drink mix, and stir it to dissolve. If you're not using the apple cider drink mix, just combine the apple cider and cinnamon in a liquid measuring cup, but do not heat it up.

3. Evenly distribute the apples among your popsicle molds. Pour the cinnamon apple cider over the apples in each mold. Carefully place the popsicles in the freezer for a few hours, or until they're completely frozen. Enjoy cold (obviously!).
Pin it!

Let's be friends! Follow HV on

Twitter, Facebook

,

Pinterest

,

Bloglovin'

&

Instagram