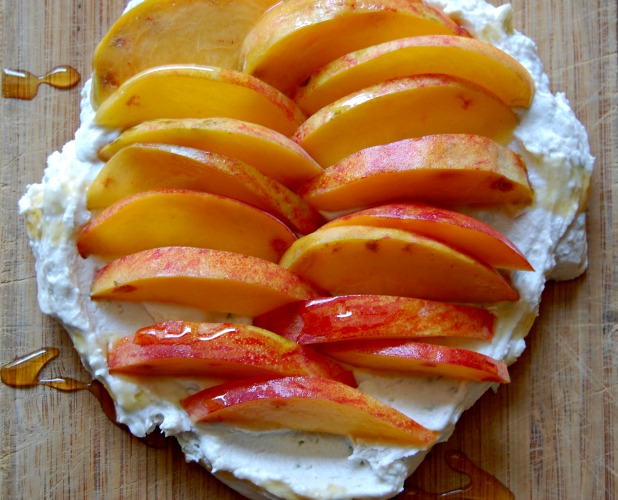 This dish proudly wears the addition of lime and tequila. I made this for a Tex-Mex BBQ recently and it was very well received. Ok, so my husband and I were the only ones at said BBQ, but still.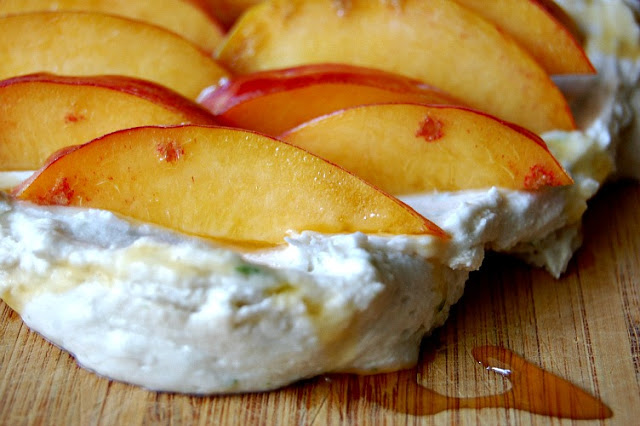 Tequila and Lime Peaches and Cream
Lime Whipped Cream
1 can of full fat coconut milk

zest of two limes

1 tablespoon of powdered sugar

1/2 teaspoon vanilla
1. Place the can of coconut in the refrigerator overnight (or at least 8-10 hours).
2. Pull the can out of the fridge, turn it upside down and open it. The milk should be separated with the liquid on the bottom and cream on the top. Pour the liquid out and scoop the cream into a stand mixing bowl (or just a mixing bowl if you're using a hand mixer).
3. Whip the cream on high until it's loose and getting fluffy. Add the zest, sugar and vanilla. Whip on high until it's fluffy and whipped creamy. Give it a taste. If it's too coconutty add another 1/2 teaspoon of vanilla. If it's not sweet enough add in more powdered sugar a teaspoon at a time. Adjust to your own preferences. Store in the refrigerator.
Pineapple Tequila Sauce
1. In a small saucepan combine the juice and honey or agave over medium high heat. Bring it to a simmer and cook until thickened, 10 – 15 minutes. Add the tequila and cook for 2 more minutes. Set aside.
Peaches
1. Spread a thick layer of the Lime Whipped Cream into two bowls.
2. Evenly distribute the peach slices over the whipped cream in the two bowls.
3. Drizzle the Pineapple Tequila Sauce over the peaches and serve cold!