Tonight this post is sleepily brought to you from a hotel room in West Texas. I'll tell you why later! Until then I have these wonderful cookies to share with you.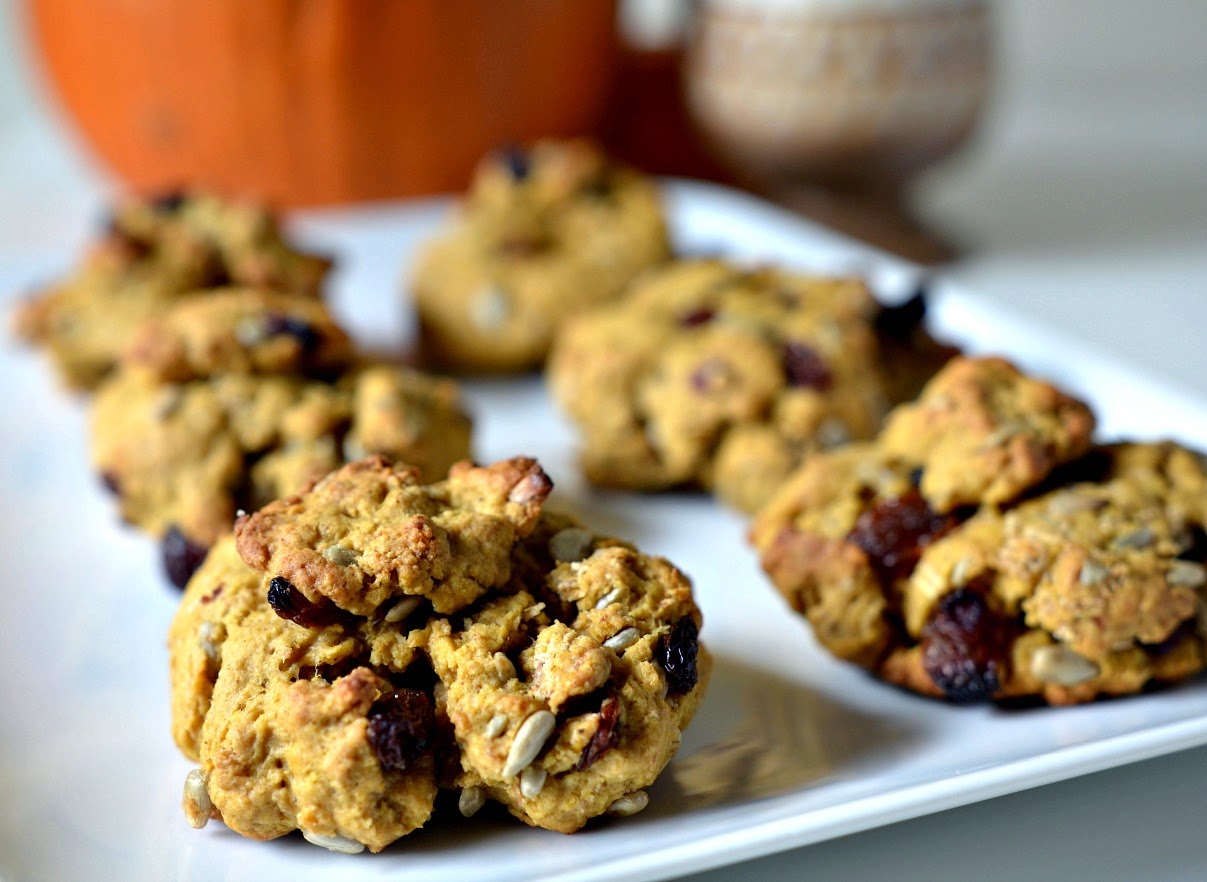 Road tripping to a non-vegan town could be a nightmare for a vegan, but a little bit of prep
goes a long way. I may have overpacked slightly, but at least I won't be hungry.
My husband and I each had one of these breakfast cookies at the start of today's road trip, and we were totally sustained for a lot longer than I was expecting. We ate our cookies at around 7, and didn't need a snack until around 10. Pretty boss!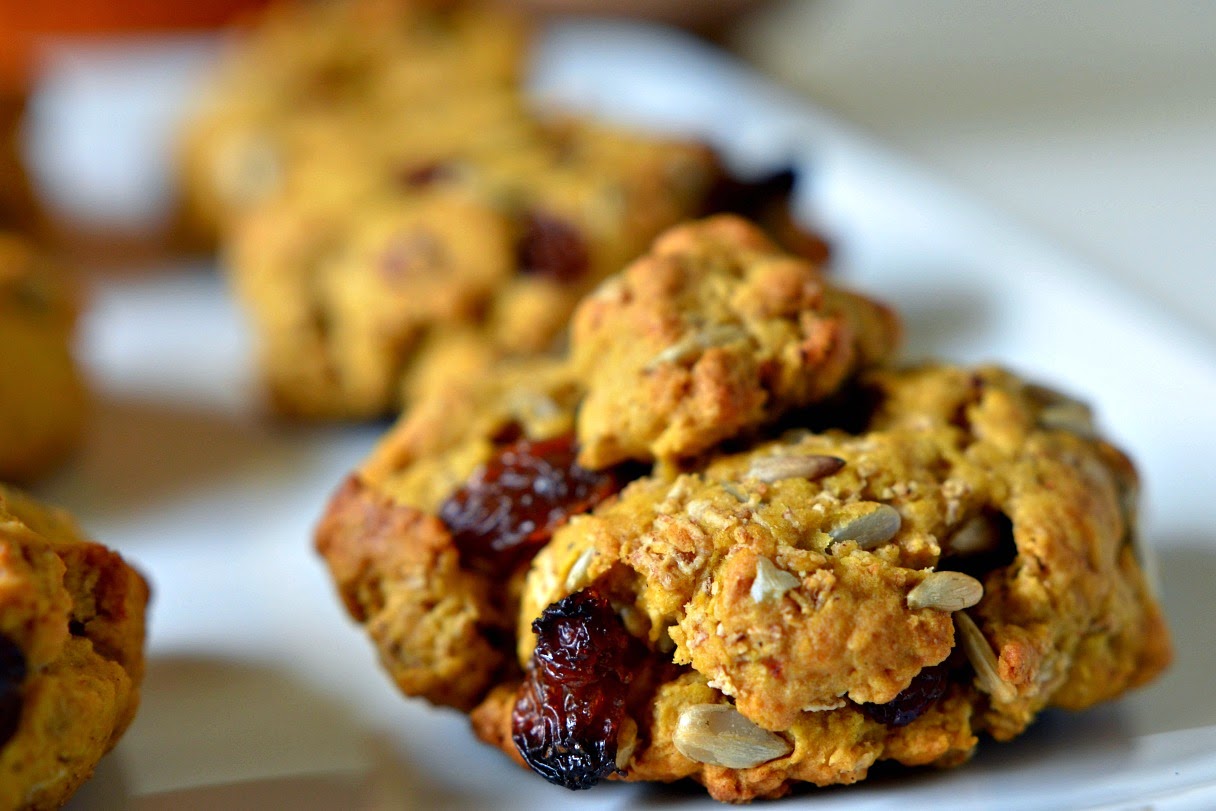 And don't you love the idea of eating a cookie for breakfast? They're like a biscuit/cookie/granola hybrid. Super weird and hippy dippy, but really good.
Plus they're pumpkin spice, and it's Fall according to my Fall-O-Meter. Pumpkin all the things!
Pumpkin Spice Breakfast Cookies
3/4 cup whole wheat pastry flour

1/2 cup all purpose flour

1 tablespoon cornstarch

1/2 teaspoon baking soda

1 ½ teaspoons pumpkin pie spice

1/4 teaspoon salt

2 tablespoons Earth Balance

1/4 cup brown sugar

3 tablespoons granulated sugar

6 tablespoons pumpkin puree

1 teaspoon vanilla extract

2 teaspoons non-dairy milk – optional

1/2 cup whole grain cereal, lightly crushed

1/3 cup raisins

1/3 cup nuts (pecan, walnuts, whatever you have)
1. Preheat the oven to 350 degrees.
2. Combine the flours, cornstarch, baking soda, pumpkin pie spice, and salt. Set aside.
3. In a stand mixer with a paddle attachment, cream together the Earth Balance and sugars. Add the pumpkin puree and vanilla, and mix to combine.
4. Add the flour mixture to the stand mixer, and mix until the dough comes together. Add the non-dairy milk if needed to bring things together.
5. Fold in the cereal, raisins, and nuts.
6. Drop the dough about 2 tablespoons per cookie onto a cookie sheet. You should get about 8 big cookies.
7. Bake for 10-12 minutes until the cookies are browned, but soft.