Before telling you all about this
Vegan Pumpkin Cornbread we gotta go to that good ol' disclaimer:
Housevegan.com is a participant in the Amazon Services LLC Associates Program, an affiliate advertising program designed to provide a means for sites to earn advertising fees by advertising and linking to Amazon.com. This post contains affiliate links.
Ah, my first pumpkin post of the season. I think I chose pretty well with Pumpkin Cornbread. I love pumpkin in hearty recipes, and I knew it would add wonderful qualities to my usual cornbread recipe.
Adding pumpkin to cornbread is a fantastic thing to do. It doesn't impart much flavor, but it does have a whole lot of benefits. Firstly, this recipe is great for when you have a little bit of pumpkin left in your can and need a use for it.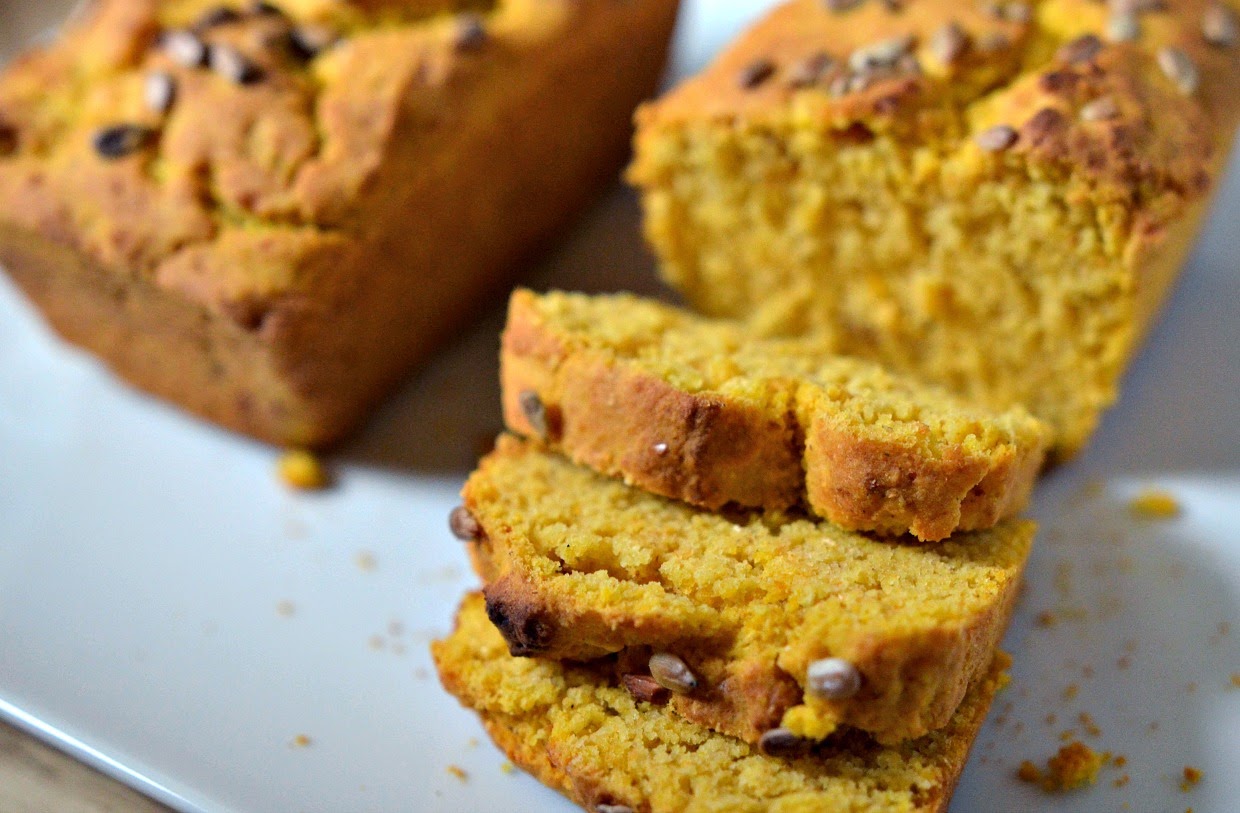 Secondly, pumpkin makes your cornbread super moist and wonderful. Sometimes cornbread can dry out after a day, but this keeps things moister than usual. Mmmm.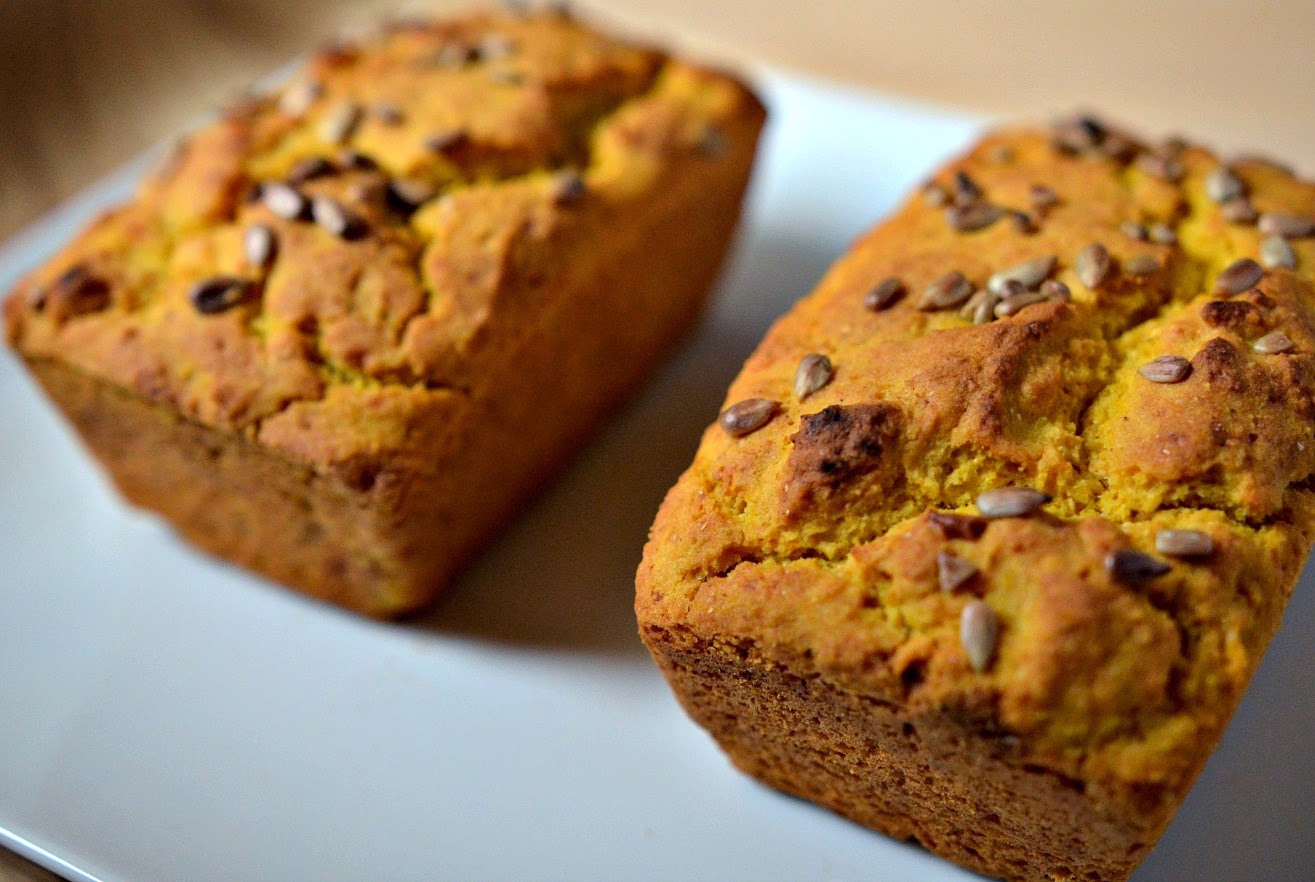 Thirdly, just look at that gorgeous orange color! I love it when pumpkin makes food more orange than normal.
Before things get controversial let's discuss sugar in cornbread. Texans usually do not put sugar in their cornbread, but sugar is included in this recipe as optional because I know not everyone here is from Texas. I also normally bake cornbread in a hot skillet, but these are in loaf form so I could freeze one. You can bake the batter in whichever way you like your cornbread.
Mentioned in this post and recipe:
Ingredients:
1 cup non-dairy milk

1 teaspoon apple cider vinegar

1 1/2 cup cornmeal

1/2

cup all-purpose

flour

2 tablespoons cornstarch

1 teaspoon salt

2

teaspoon

baking powder

1/2 teaspoon baking soda

1 tablespoon sugar (optional)

1/4

cup

canola oil

1/2

cup

pumpkin puree

1 tablespoon pumpkin seeds or sunflower seeds (optional)
Directions:
1. Preheat your oven to 450 degrees. Spray whatever vessel you're going to use with a nonstick spray. Options include a muffin tin, 8X8 cake pan, 9 inch cast-iron skillet, or 2 mini loaf pans. If you're using a cast-iron skillet, put it in the oven to preheat as well.
2. In a medium sized bowl combine the milk and apple cider vinegar, and set this aside.
3. In a larger bowl combine all of the dry ingredients.
4. Stir the canola oil and pumpkin puree into the milk mixture until everything is combined. Pour this into the flour mixture, and carefully stir until everything is just combined. Be careful not to over mix!
5. Pour the cornbread into its prepared vessel, and top the batter with the seeds. Bake accordingly:
Hot skillet, mini loaves, cake pan: 20-25 minutes

Muffins: 15-20 minutes
6. The cornbread is done when it is golden in color and a toothpick comes out cleanly.