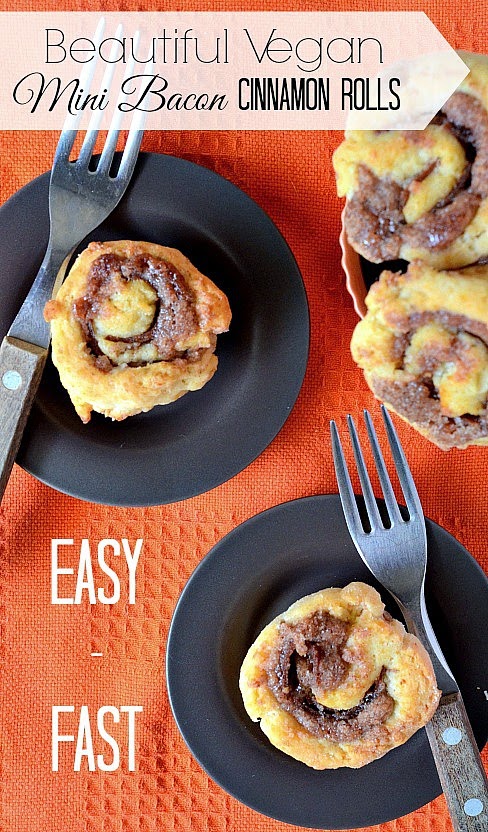 I get a lot of inspiration from other food sites. My brainstorming sessions always start with dedicated combing through sites like marthastewart.com and yumsugar.com. Bacon cinnamon rolls have been featured on these kinds of foodie sites for a while, and I've had my eye on them the whole time.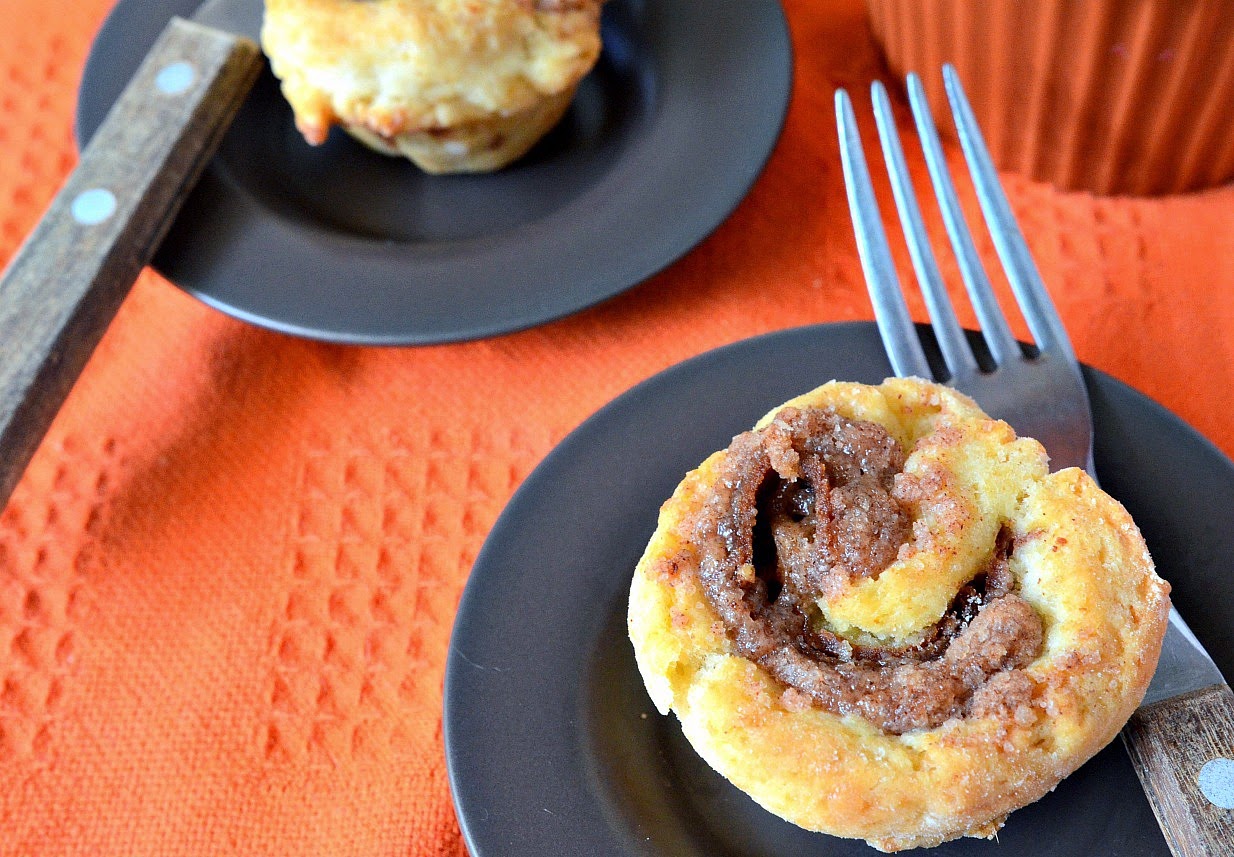 I just made my Quick and Vegan Mini Cinnamon Rolls, and added a few slices of Upton's Naturals Bacon Seitan before rolling them up. They were really good, and actually very subtle. I was worried they would be weirdly bacony, but they weren't at all. Just a fun and yummy alternative to an already really yummy breakfast.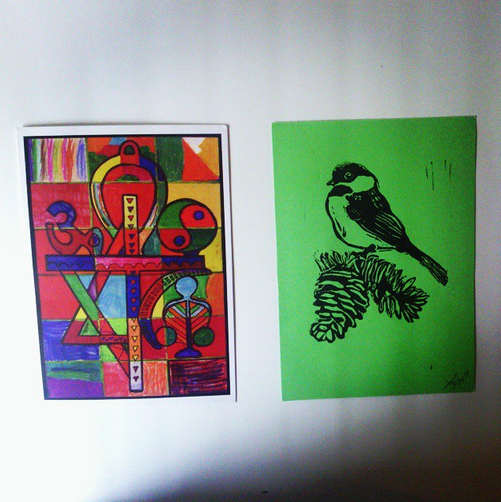 Her card included a long and wonderful note about herself, and this gorgeous chickadee print that she made. Bird watching is one of her many hobbies (like growing her own garlic! I'm so jelly.). Thank you so much, Liz! And t
hank you, Cadry, for putting this together.
And speaking of Cadry, did y'all catch her Vegan MoFo roundup on Sexy Vegan Radidio? I did, and I certainly appreciated the mention of HV! So thanks again, lady!