Disclaimer: Housevegan.com contains Amazon Affiliate links. Please see the bottom of the right sidebar for HV's Amazon Affiliate disclosure, or feel free to read this site's
Disclaimer
.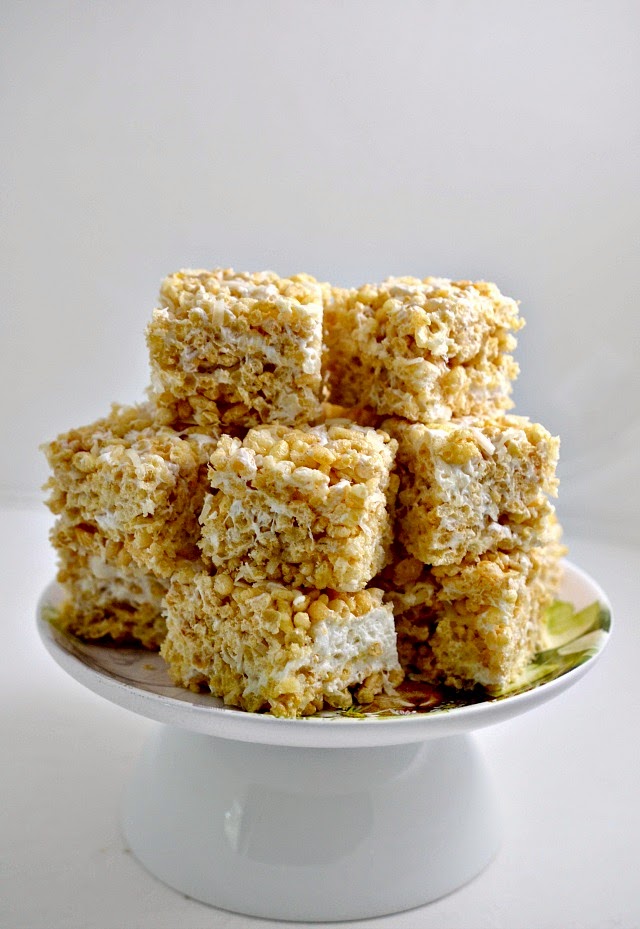 It feels like Spring is really trying to happen in Austin. Weird fact: When the weather gets warmer I start to crave lemons. It only lasts for about a month in early Spring, but that month is all-lemons-all-the-time. Since Rice Cripsy Treats are one of my all time favorite foods it was only natural that a lemon variation would turn up in my Month of Lemons.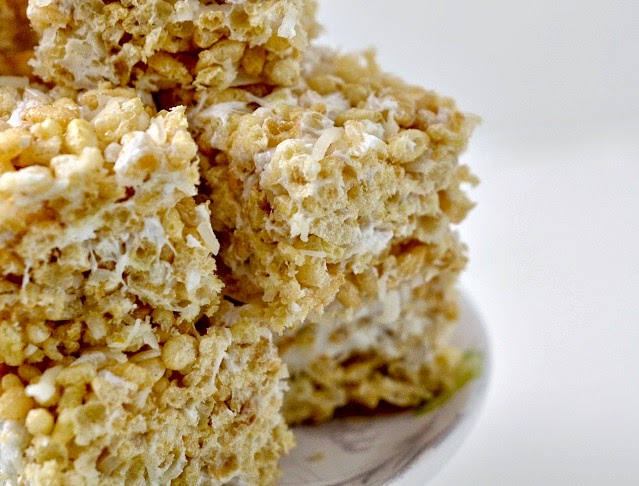 I've been putting lemons in everything from tea to rice to brussels sprouts, but I think these Lemon Coconut Rice Crispy Treats are my favorite. The coconut/lemon combo creates a flavor reminiscent of warmer days on the horizon, and I'm so ready for sunnier weather. It's no secret that I do poorly when it's cold outside so the idea of wearing shorts again is so exciting that I may actually squeal.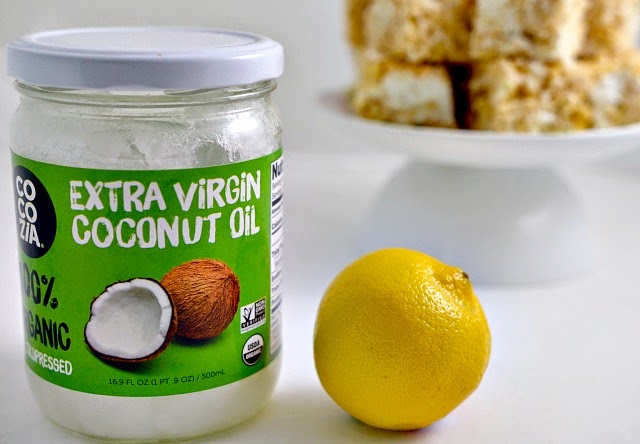 Rumor is it's going to be in the 70s later this week! The 70s, y'all.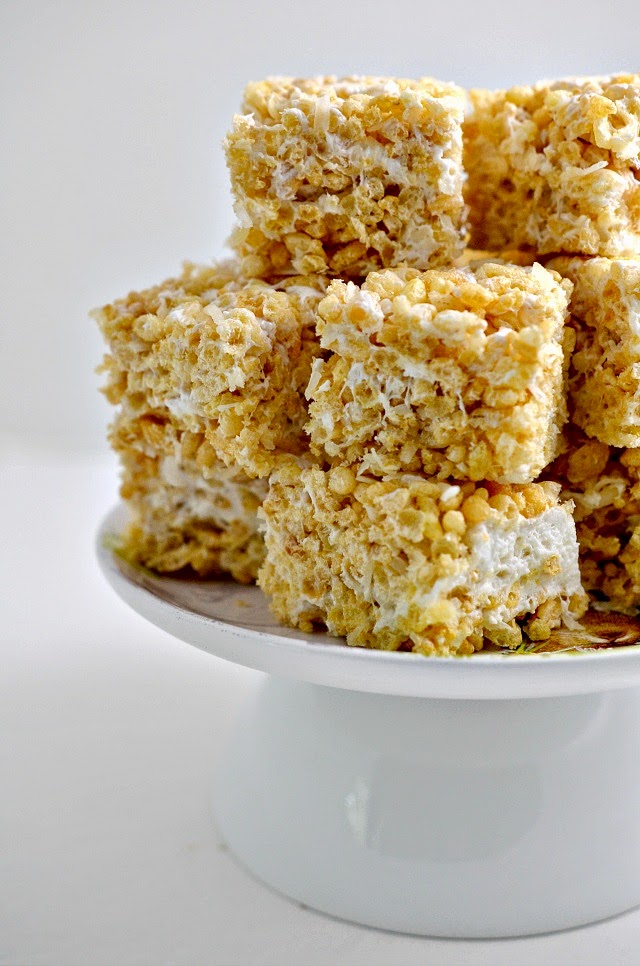 What does Spring have to do with Lemon Coconut Rice Crispy Treats? I find it interesting that my Month-O-Lemons tends to correspond with the beginnings of Spring. I'm like Punxsutawney Phil only my prediction comes much much later. Thankfully, the little jerk's six more weeks of Winter are almost over. Make some crispy treats to celebrate!
Lemon Coconut Rice Crispy Treats
Ingredients
10 oz

Dandies

Vegan Marshmallows, preferably mini

3 tablespoons unrefined coconut oil (I used

Cocozia

)

1 teaspoon vanilla extract

Zest from one lemon

6 cups crispy rice cereal

1 cup sweetened coconut flakes
Directions
1. Pour a ½ cup of the marshmallows into a small bowl to reserve for later. If you're using the large marshmallows just skip this step.
2. Melt the coconut oil in a large stock pot over medium heat (no higher!). Once the oil is melted a
dd the marshmallows, and stir constantly until they're completely melted.
3. Remove the pot from the heat, and stir in the
vanilla and lemon zest. Stir in
the crispy rice cereal, coconut flakes, and reserved marshmallows.
4.
Pour the mixture into a greased 8×8″ pan (or 9×13″ if you prefer thinner treats), and press into the pan. Let them cool for 15-20 minutes before cutting in.
Let's be friends! Follow HV on Facebook, Google+, Pinterest, Bloglovin', and Instagram! You can also get House Vegan posts delivered right to your inbox by clicking here!