Disclaimer: I received The Taco Cleanse for free to review, but received no compensation. All opinions stated in this review are my own.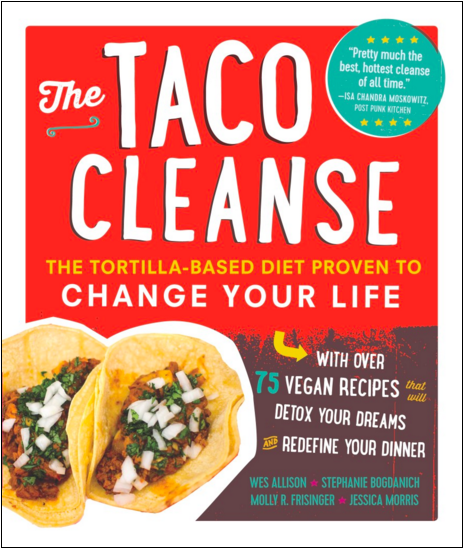 photo from tacocleanse.com
Y'ALL. I have so much to tell you, and not nearly enough time. I'll tell you the three most important things.
1. My computer power cord broke, and my new one is taking forever to get here. I've been able to do little bits here and there on my husband's computer, but those moments are few and far between. My new cord should be here any day now so fingers crossed!
2. I had a GREAT Thanksgiving. Did you?
3. I did not feel good after my great Thanksgiving. Did you?
We had family in town for the holiday so we ate and drank way too much for days and days. It was basically Thanksgiving everyday for four days. That coupled with my lack of working out (I injured my back!) left me feeling really bloated, tired, cranky, and hungover. No fun. Luckily, I had a cleanse in my future that promised mood improvement and increased energy. At the end of Thanksgiving week I was officially ready to start The Taco Cleanse.
The Taco Cleanse was created by a group of vegan taco scientists who sought after a cleanse that rewarded the body with what it craves (tacos) as opposed to depriving it. Ready to replenish my body with much needed (taco) nutrients, I created my menu, planned my groceries, and jumped on board for a medium three day cleanse. Here's how it went:
Day One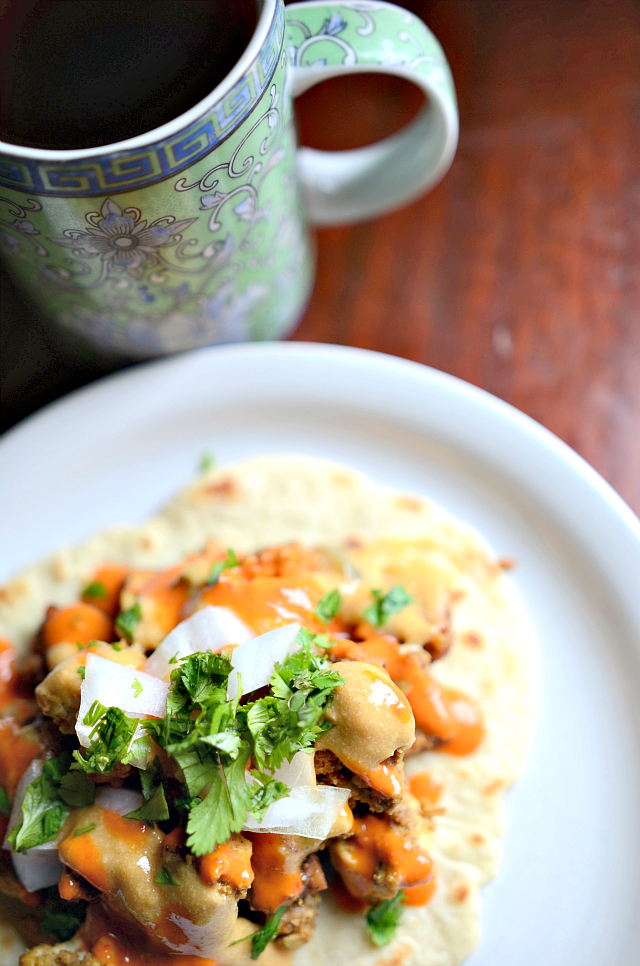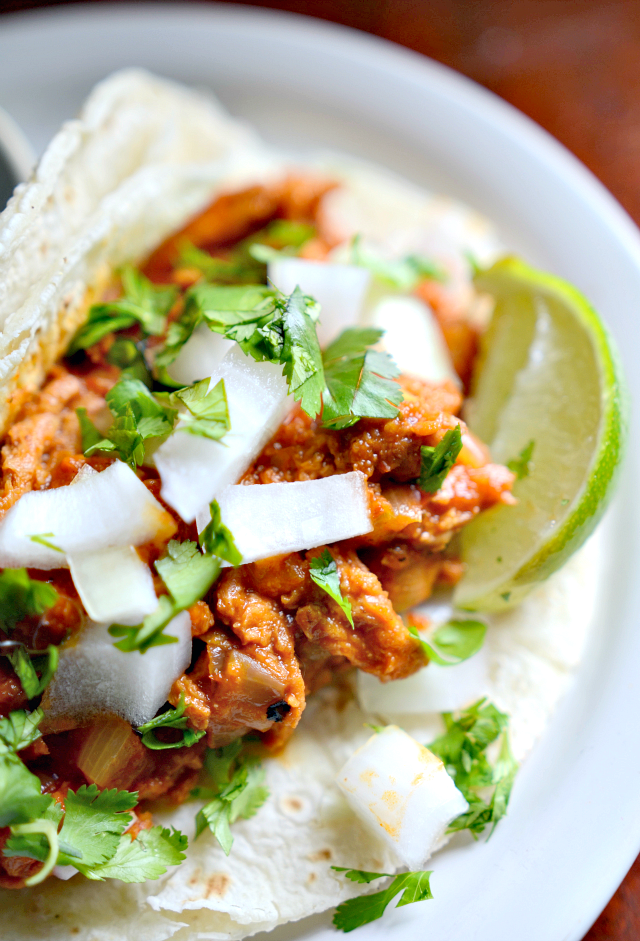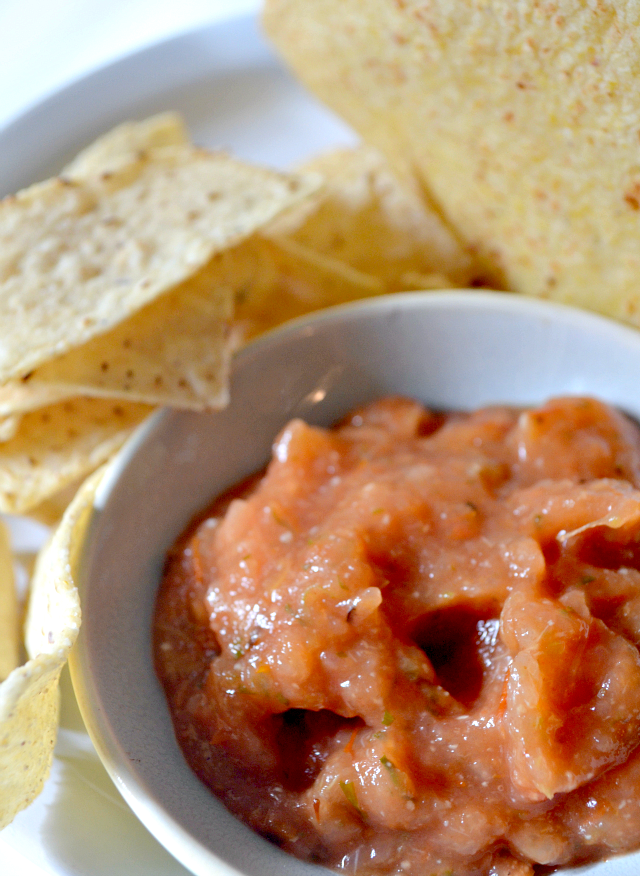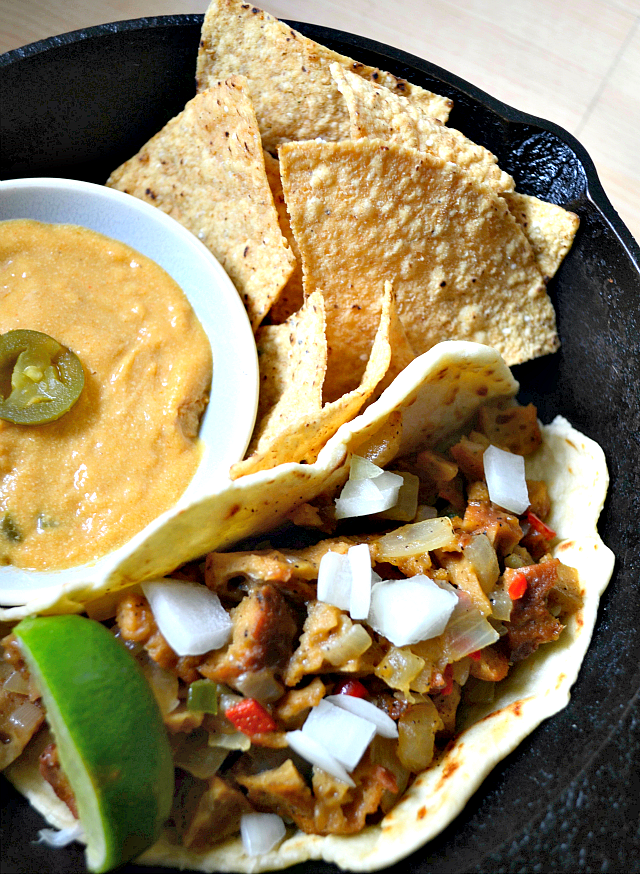 Breakfast: Supreme Bacon, Scramble, and Cheese Tacos (page 158) w/ "Living" Chipotle Sauce (page 120)
– This breakfast taco was so good. The tofu was really reminiscent of the scrambled tofu from Bouldin Creek Cafe while the Foundational Tempeh Bacon (page 105) was surprisingly addicting. Tempeh isn't my favorite, but I found myself sneaking a lot of "tastes" after the bacon was finished. I served these on homemade flour tortillas (page 47) which was a recipe contributed by my dear friend, Crystal Tate. Needless to say, they were incredible.
Lunch: Enlightened Soy Curls Al Pastor (page 101)
– This recipe blew my husband's mind. He loved it so much. The soy curls came out sweet and juicy with a fresh and slightly spicy flavor. Really great tacos!
Snack: Chips and Salsa Roja (Page 114)
– A good basic salsa with nice heat. Life's too short for subpar salsa, y'all. Make your own, and start with this.
Dinner: Comforting Seitan Guisada (page 110)
– I was a huge carne guisada lover in my pregan days so veganizing this old stand by was really fun. Especially because the seitan guisada did not disappoint. It was saucy, and super comforting. Loved it!
The book recommends keeping a taco journal which I did. It gets personal, so I won't share the whole thing, but here's an excerpt from my day one entry:
"…I started today feeling inflated and grouchy. My broken phone is such a bummer, and I think my power cord is close to breaking. However, since finishing dinner I've been overcome with feelings of okayness. I can't make my new phone show up any faster, and who knows what's going on with my power cord. With a full belly and taco hands I think I'll just go to bed."
Day Two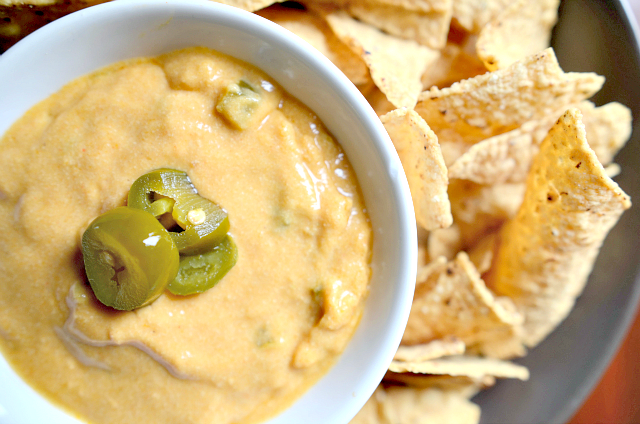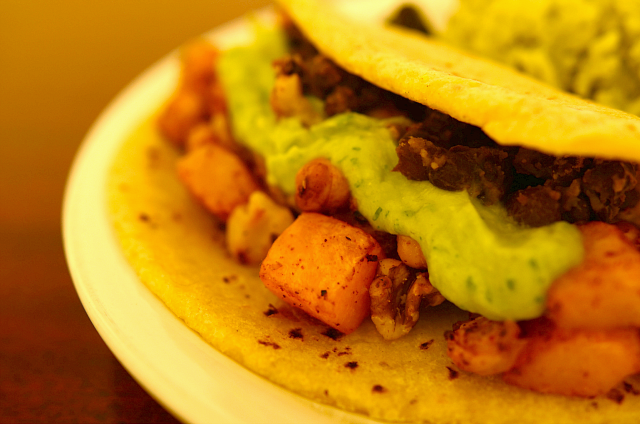 Pic not taken on a potato. It was just a really dark room, okay??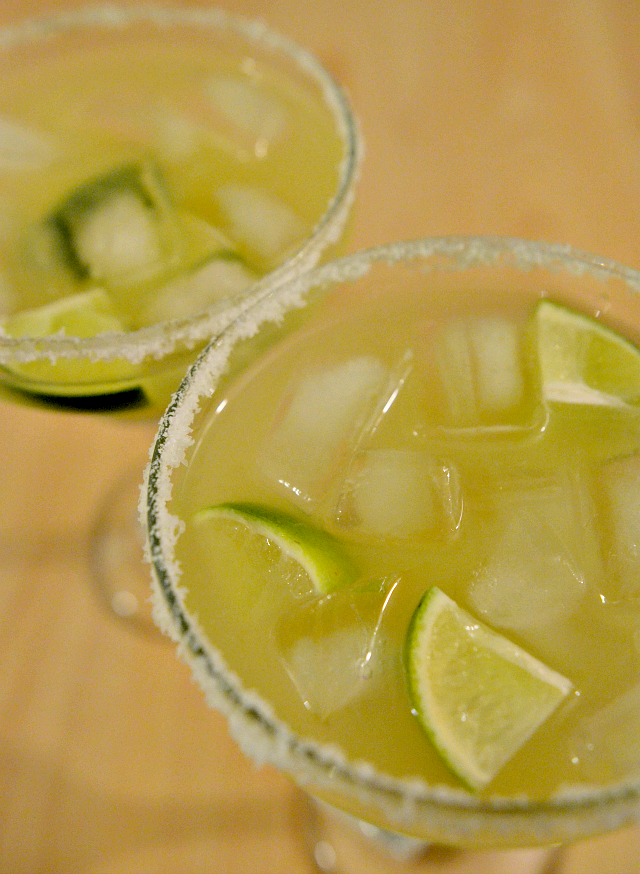 Breakfast: Supreme Bacon, Scramble, and Cheese Tacos w/ "Living" Chipotle Sauce
Lunch: Enlightened Soy Curls Al Pastor
Snack: Chips w/ Minimalist Nacho Cheese (page 128)
– Having worked for Food for Lovers, I consider myself somewhat of an expert in good vegan nacho cheeses and queso, so obviously I had to make this recipe. I'm thrilled to say that it's really really yummy. Fatty in a great way and spicy, this sauce was excellent on tacos and chips. And spoons.
Dinner: Deeply Roasted Chipotle Butternut Squash Taco (page 72) w/ Black Beans, Cilantro-Avocado Tranquility Sauce (page 122) and (not pictured) Arroz Verde (page 77)
– This whole meal was actually really exciting. We've been so over butternut squash lately, but had a bunch in our pantry that needed to be used. I wasn't sure how it would work in a taco, but it worked wonderfully. The smokey chipotle and sweet butternut squash were meant to be. The whole taco was taken to another level with roasted walnuts, and the cilantro-avocado sauce. This was a delightful surprise to say the least.
I didn't get a picture of the rice because I was too busy shoving it into my face. The Arroz Verde is a kale-cilantro flavored rice, and so far it's my favorite recipe in the entire book. I've never had such flavorful rice in my life, and I think I just want a continuous supply of it kept in my fridge.
Supplement: Agave Margarita (page 174)
– This hand-muddled margarita was damn good. No margarita mix or triple sec here. Just tequila, fruit, agave, and salt which is exactly how a margarita should be IMO.
Day Three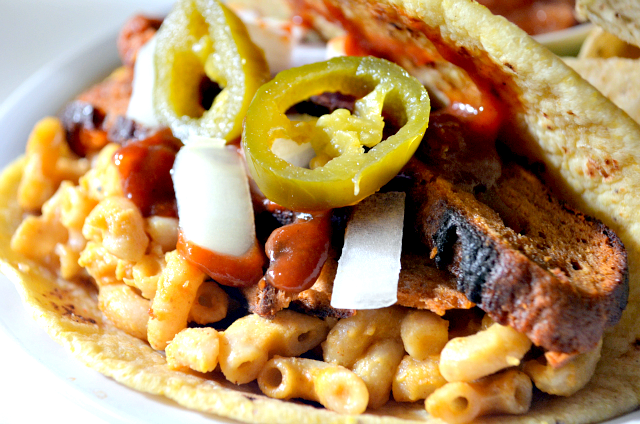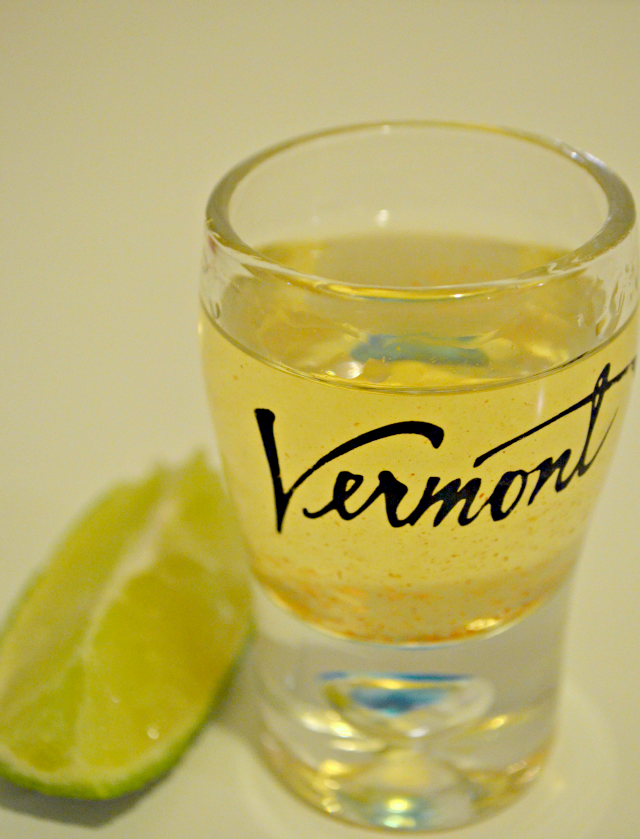 Breakfast: Supreme Bacon, Scramble, and Cheese Tacos w/ "Living" Chipotle Sauce
Lunch: Deeply Roasted Chipotle Butternut Squash Taco w/ Black Beans, Cilantro-Avocado Tranquility Sauce and Arroz Verde
Snack: Chips and Salsa Roja
Dinner:
Smoked Brisket and Jalapeño Mac and Cheese Tacos (page 149)
– What isn't to love about this combo? The homemade bbq seitan really tasted like a bbq seitan even though it wasn't grilled. The cool thing about it is the dough is quite wet so I wouldn't be worried about it drying out if we did decide to grill it. This recipe made a lot of tacos, and we happily ate them for days. I kind of can't wait to make them again.
Supplement: The Minor Cleanse (page 185)
– I'm actually not very good at liquor, and that definitely includes shots.
I can count the amount of liquor-based drinks that I drink in a year on one hand. However, I pushed through for the sake of the cleanse. I'm a completist, so if that meant doing a tequila shot, then I was doing a tequila shot. And you know what? I loved it. I drank this out of my Vermont shot glass (which I have for some unknown reason) because we're going to Vermont for Christmas, and any reminder of that is exciting.
Post-Cleanse Afterthoughts
Were the tacos cheap, easy, and authentically Austin?
Very much yes, yes, and yes. The cleanse was for three days, but the food I made easily lasted a week between my husband and me. I spent less than my weekly grocery budget for all of the ingredients which means this book is hella budget friendly. Not bad for a cleanse!
I can't tell you if I lost weight, gained weight, became stronger, or achieved nirvana. However, I can say that at the end of this I feel a lot better than when I started. Coming out of the Thanksgiving week I felt weighed down and in need of new pants. Now, I'm feeling much more like myself, and totally replenished.
Absolutely, but I would choose more of the vegetable based tacos. There was nothing wrong with the ones I picked, but I spent so much time making marinades, tortillas, and salsas that I forgot to make side veggies. Oops!
Heck yeah. Everyone needs to eat more tacos, and that's a fact. While the food isn't your usual cleansing fare, it's homemade, fresh, and filling which are all important aspects to healthy food. If you need a diet refresh, but don't want to do a traditional cleanse, then chill out and make yourself some tacos.
This book is written in a very tongue-in-cheek way which makes it hilarious (I laughed out loud a bunch) and really fun. It had my heart at its dislike of burritos, but it had my utter devotion at the Joe Versus the Volcano reference. However, its silliness shouldn't distract from its legitimacy. The recipes in The Taco Cleanse are stellar. I've made over fifteen already, and every single one of them has been wonderful. No misses, no weak links, and no shortcuts.
The techniques used are for real, and each recipe is thought out with every component meticulously planned. It's not uncommon to make 4 different recipes for one taco, but it's worth the effort. The resulting taco seems to always be satisfying and plentiful.
My cleanse is technically over, but I plan to cook my way through The Taco Cleanse and then immediately repeat our favorites. If we can pick!
To get your own copy of The Taco Cleanse visit tacocleanse.com for current retailers. You know you're gonna want to realign your chakras after the holidays, and what better way to do that than with tacos?