Before moving on to this Huge Cruelty Free Guide to Halloween here is a disclaimer: Housevegan.com is a participant in the Amazon Services LLC Associates Program, an affiliate advertising program designed to provide a means for sites to earn advertising fees by advertising and linking to Amazon.com. This post includes affiliate links.
UPDATED 9/2015: I've updated this post to be bigger, and more relevant. I hope to keep adding to it as more vegan Halloween treats are introduced!
To share my love for the holiday I've assembled this post on how to do Halloween night HV style.
Whether you're
new to vegan Halloween, bored with your current routine or just looking for some ideas, check out my guide to a cruelty free Halloween!

This "Trick or Treat" portion is being shared from my book

House Vegan: Fall FoMo No More.

For more information on how to have your best fall yet, check it out
!
Candy is synonymous with Halloween, but it can be a tricky situation for vegans. Unfortunately, a lot of seemingly vegan candies aren't vegan due to particular offenders. When searching for vegan Halloween candy make sure to check ingredient lists for:
These ingredients are no-nos to vegans, and are very commonly found in candy. Avoid these jerks.
• Shellac (which is also labeled as confectioner's glaze)
These common candy ingredients are by-products of bugs, and unless you're into that I would suggest avoiding them as well.
The Questionable Offenders
These two are difficult because so many candies would be one hundred percent vegan without them. Most refined sugar in the United States is filtered through bone char, and many food dyes are tested on animals.
My thinking is this: if you're vegan, and you want to buy Halloween candy that is inexpensive, and just free of the Obvious and Tricky Offenders, then you have a lot of options. Resources like
vegnews.com
and
peta.org
both have candy guides full of those kinds of candies.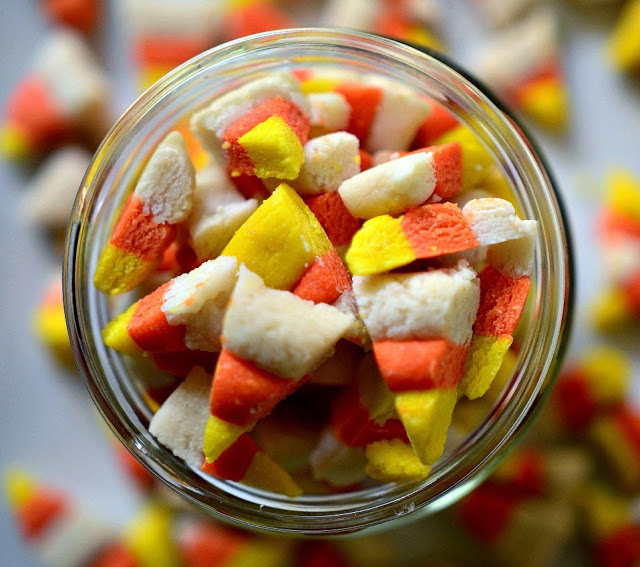 However, if you're looking for candies that are free of all the three types of offenders then check out the following totally vegan and totally delicious following products:
Just because you're vegan doesn't mean that you have to be the toothbrush house on the block. There are many options available to you and your trick-or-treaters. If you want, you can even avoid candy by passing out store-bought snack packs of pretzels, popcorn, chips, and other savory goodies.
One year when I was a kid, my neighbors gave out cold cans of caffeine-free soda. It was awesome! I don't know if you could get away with that now, but I thought it was clever, and I really enjoyed my ice-cold root beer while walking from house to house.
Not all treats need to be reserved for Trick or Treaters. The following store-bought sweets aren't great for handing out, but they are great for feeding the sugar monster within.
Whew! Thank you so much for reading through my guide. I hope you found it useful, and I hope you're
ready for a great vegan Halloween.
To tell you the truth, I'm sad that in one week it'll all be over until next year. Though I suppose a
fter all those treats, drinks and movies I should be sufficiently Halloween'd.
I'll have more recipes and fun stuff before the 31st so be sure to check back!
Pin it!