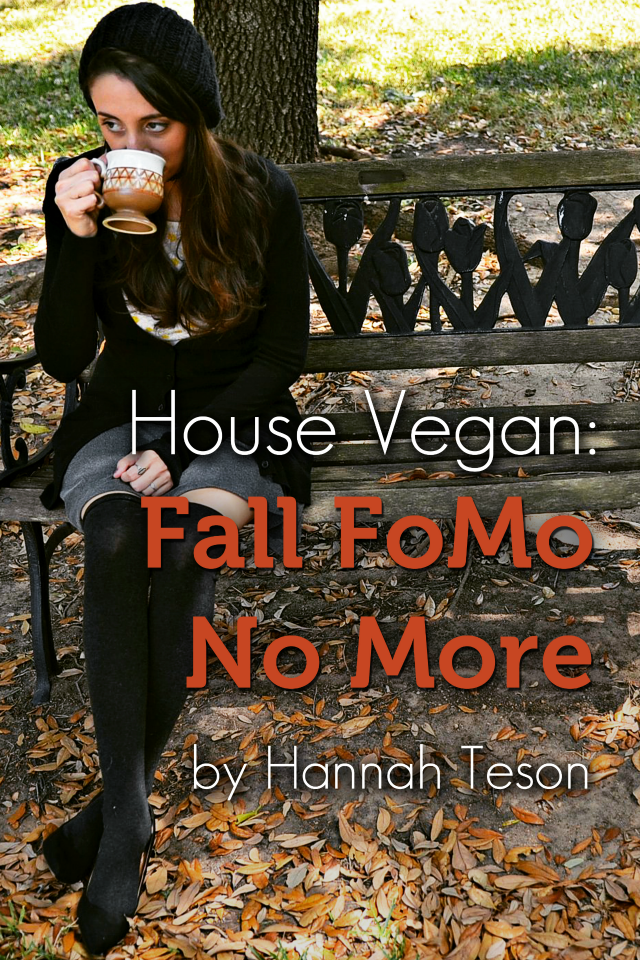 House Vegan:
Fall FoMo No More $5.99
Includes
? 15+ cozy and delicious fall-inspired recipes
? Helpful tips to make this your best fall yet
? Step-by-step instructions to ensure that you don't miss out on any of your favorite fall activities or pastimes
? Guides to celebrating Halloween and Thanksgiving the vegan way
? Extra special bonus recipes for bath and kitchen products
?

Immediate download

so let's get planning!
Freebies:
What is Fall FoMo? Fall FoMo is the fear of missing out on your perfect fall. In House Vegan: Fall FoMo No More, I'll show you how to organize your fall aspirations in a way that makes them easy to achieve, approachable, and fun. In this book, I not only provide my secrets to the best fall ever, but I also share 15+
of my favorite vegan fall recipes to get you feeling excited, cozy, and ready for the season. So get ready to eat, and get ready to say goodbye to Fall
FoMo!
Or here ↓ in a PDF, ePub, or mobi format