Before telling you about these
Homemade Laundry Scent Crystals
we gotta go to that good ol' disclaimer: Housevegan.com is a participant in the Amazon Services LLC Associates Program, an affiliate advertising program designed to provide a means for sites to earn advertising fees by advertising and linking to Amazon.com. This post contains Amazon affiliate links.
You know those people that go a bit heavy on their perfume? Those whose perfumey scent still lingers after they leave your general area? I'm one of those people. Guilty! To my credit I've toned it down, but I still love perfumes and scents – on me, in my house, on my husband – I love good smells. When I started seeing commercials for laundry scent boosters and crystals I was definitely intrigued. Good smells that linger on my laundry after washing? Gimme.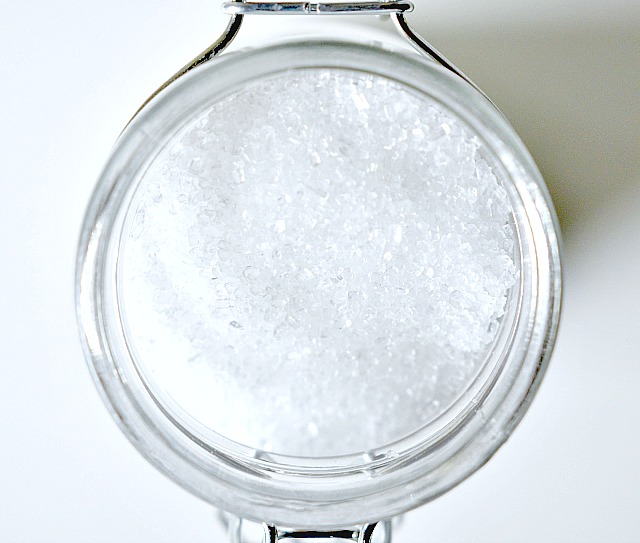 The issue is that I'm highly against animal testing for household goods, and in most things, I'm an all natural girl. Commercial scent boosters are full of unnecessary chemicals, and the companies that make them are still testing on animals. Still, though
, the idea was good and I wanted in.
So I did some research. Apparently, everyone and their mom has already discovered that making your own laundry scents is really easy. By leaving out the unnecessary additives of commercial boosters you can make a product that will not only scent your clothes but soften them as well. You just need two ingredients: essential oils and epsom salt.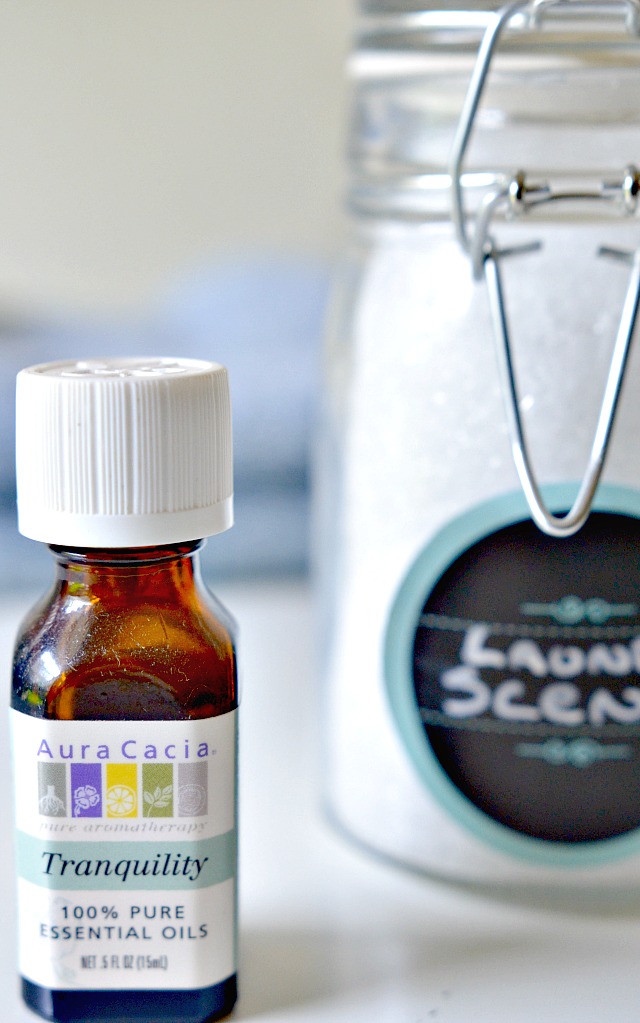 The essential oil I use is this Tranquility blend from Aura Cacia. I tend to choose relaxing scents over energizing scents because I'm naturally a nervous and neurotic person. I need to be soothed almost constantly. The product notes say that it "relaxes the body, quiets the mind and soothes the spirit". It's quite lovely and makes freshly dried clothes smell incredible. This is what I love, but
you can use any scent and essential oil brand you want. Just keep in mind that you may need to adjust the quantity of oil in the recipe depending on the strength of different brands.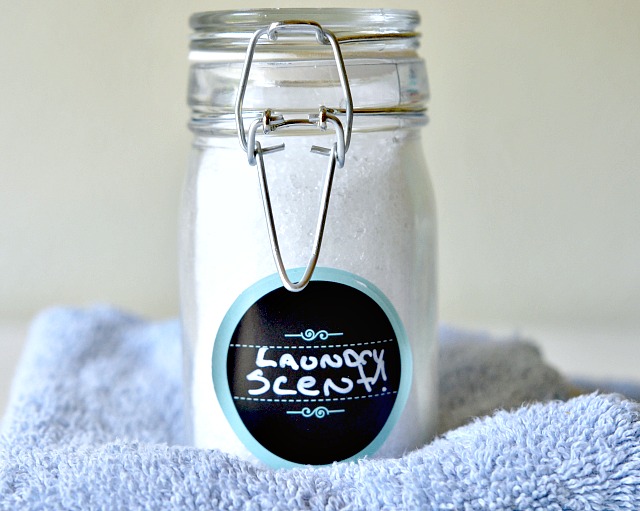 In my research on how epsom salt (which is actually a compound of magnesium and sulfate) softens laundry, I came up with absolutely no answers. Maybe if I went ten search pages in I would have something, but c'mon. So I ask you to trust my experience on this. It just works. It softens your laundry and gives the essential oils an effective vessel to get to your clothes.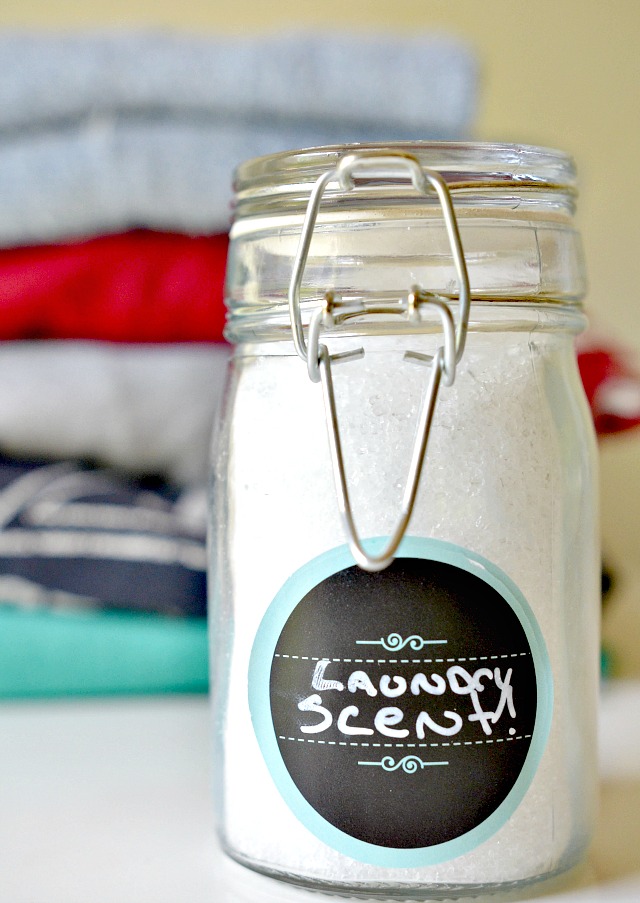 That's really it! It's so easy, and once you try it you'll wonder what took you so long. There's no need to drop money on fabric softener. You can stop spending so much on scent boosters, and don't even worry about supporting animal testing for a decent load of laundry. Make your own Homemade Laundry Scent Crystals, and delight in your rebellion.
Mentioned in this post and recipe:
Homemade Laundry Scent Crystals
Ingredients:
1. Pour the epsom salt into a large jar with a lid. Add the essential oils, and tightly screw the lid onto the jar. Carefully shake the jar until the epsom salt and oils are completely combined.
To use:
Don't treat it like fabric softener by adding it separately
.
Add 1-2 tablespoons of the salt to your washing machine with your detergent. I eyeball it, but if you want a direct measurement I would use a measuring spoon just for your laundry crystals, and nothing else.
Shared to:

Let's be friends! Follow HV on Facebook, Google+, Pinterest, Bloglovin', and Instagram! You can also get House Vegan posts delivered right to your inbox by clicking here!