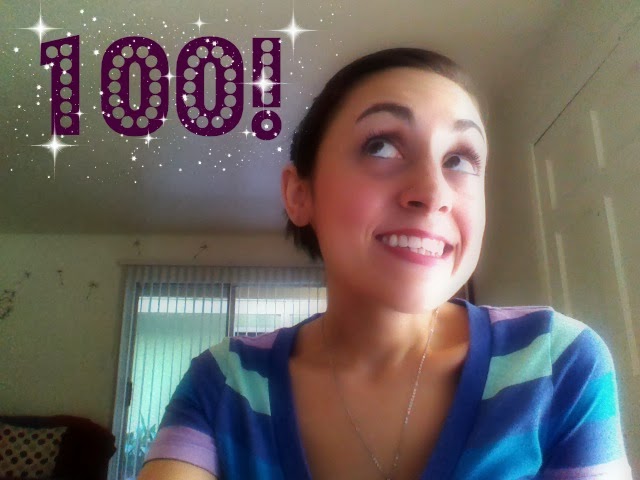 This is my 100th post! I made this celebratory picture just now in my true form. No make up retouches, no cute cat distractions. You know….to show how real I am.
I've had such a great time coming into my own here. To all those who have ever commented (ever!), I really truly appreciate you with all my heart. Thank you so much for reading and sharing your thoughts on my little musings and recipes. And if you've never commented, I still love you! Thank you for reading.
Since this blog is proof that my mind is always on food, I present you with another recipe adapted from The Winnie the Pooh Cookbook: Easy Biscoff Honee Buns. These are crazy easy and adaptable. The original recipe calls for nuts, but I was in a mood and decided that crushed up Biscoff cookies was (at that moment) more desirable. It was a good choice.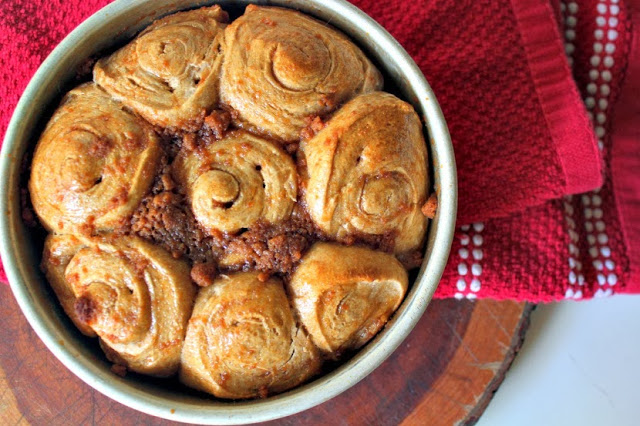 Easy Biscoff Honee Buns
Adapted from Easy Honey Buns from The Winnie the Pooh Cookbook
Ingredients:
1 package of frozen or refrigerated dinner rolls (or make your own – about 16oz worth)

2 biscoff cookies, crushed (or 2 tablespoons chopped nuts)

2 tablespoons Bee Free Honee or agave nectar

1 tablespoon non-dairy milk
1. In a small bowl combine the crushed cookies (or nuts), honee or agave nectar and milk. Set this mixture aside.
2. Bake the rolls according to the package or recipe directions. Five minutes before they are done pull them out of the oven and brush the nut mixture evenly over the tops.
3. Return the rolls to the oven to finish baking.
4. Serve warm with a hot cup of coffee or tea.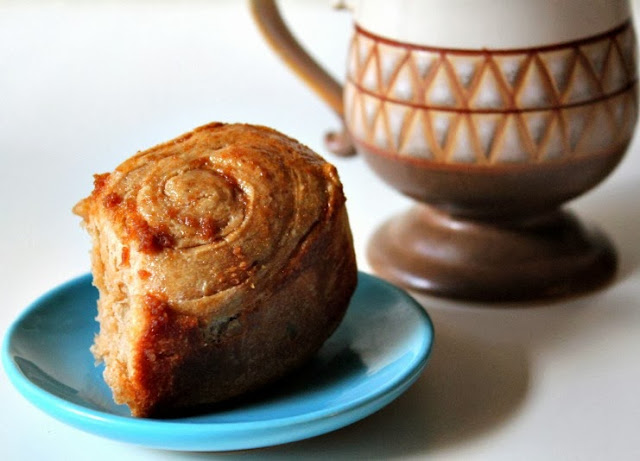 "It's very, very funny,


'Cos I know I had some honey;
'Cos it had a label on,
Saying HUNNY." – Winnie the Pooh