Before telling you about this DIY Count Chocula we gotta go to that good ol' disclaimer: Housevegan.com is a participant in the Amazon Services LLC Associates Program, an affiliate advertising program designed to provide a means for sites to earn advertising fees by advertising and linking to Amazon.com. This post contains Amazon affiliate links.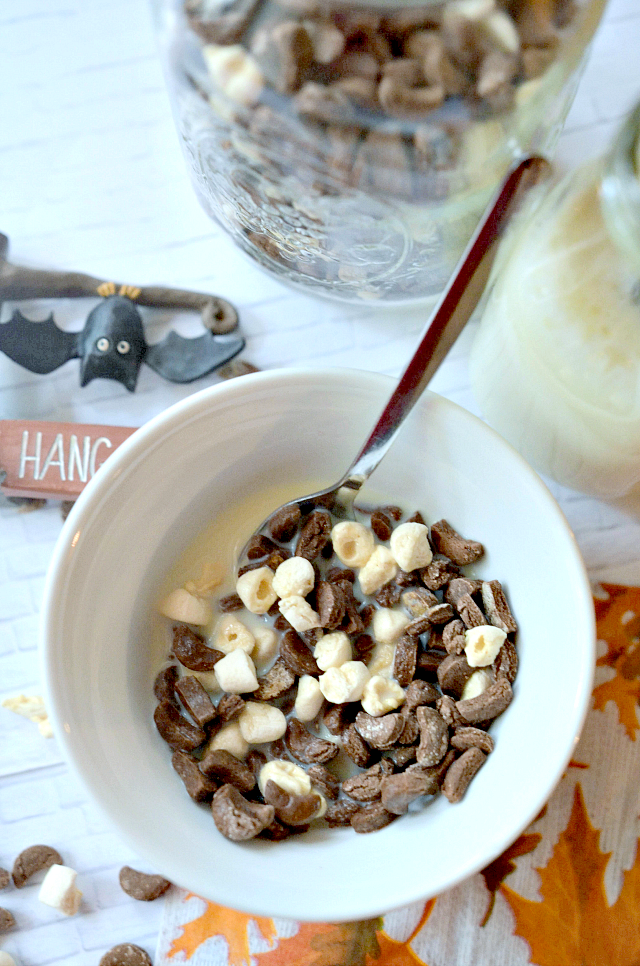 Halloween is so soon! Are you ready?? M and I spent an entire week in Portland this month, so to be honest, Halloween stuff was put on hold. But now that we're back, we're trying to get in as much spooky stuff as we can. Mostly, we've been watching Halloween specials and old commercials and eating plenty of sugar. Traditions, right?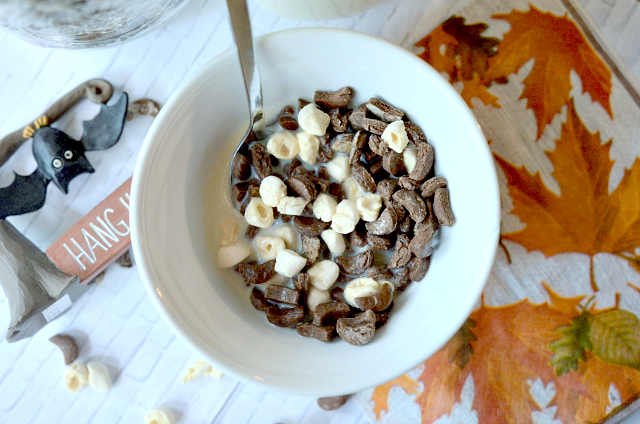 Another Halloween tradition we have is checking the first Count Chocula box we see with hopes that they changed the formula to be vegan. They never do, and they likely never will. After my
Unicorn Cereal
success, I decided that this was the year we would finally have our vegan Count Chocula. Even if I had to make it myself.
Make it I did, and oh my God, y'all. Omg.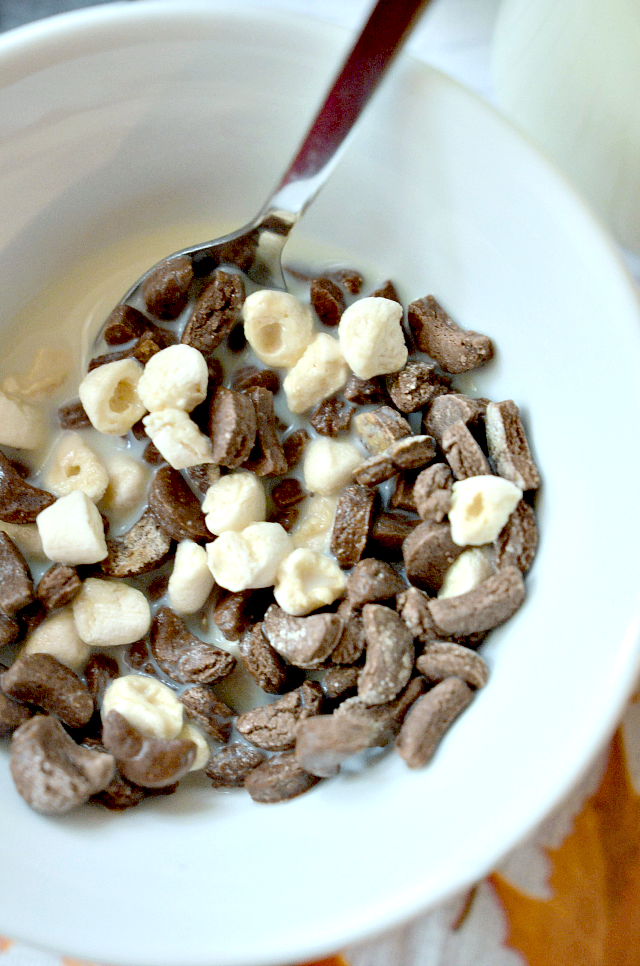 It's PERFECT! The cereal is SO chocolatey, and the marshmallows are crunchy and a great contrast to the harder pieces. I had never dehydrated marshmallows before this, and it's so easy. Like, I can't wait for another project that requires it.
This DIY Count Chocula is not hard to make, but it is tedious. You have to really want it, but the effort is worth the reward, I think. The homemade cereal stays crunchy in milk, and the flavor will take you right back to your childhood. Which brings me to the answer to a question I know you're all asking. Yes, it turns the milk chocolatey.
I hope you all are having a wonderful fall and spooky October. I have a few more recipes that I'm hoping to get up before Halloween so keep checking back! And be sure to follow me on
IG
for more HV.
?????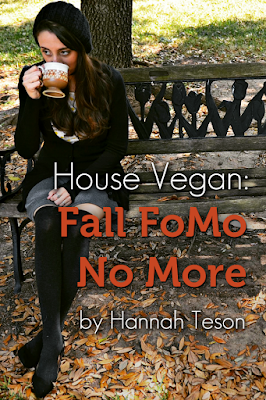 House Vegan:
Fall FoMo No More $5.99
Includes:
� Helpful tips to make this your best fall yet
ðŸ?'Step-by-step instructions to ensure that you don't miss out on any of your favorite fall activities or pastimes
�Guides to celebrating Halloween and Thanksgiving the vegan way
Vegan Count Chocula
1 1/4 cup oat flour, use GF if needed
1 cup brown rice flour
3/4 cup vegan chocolate cake mix, use GF if needed
1/4 cup cocoa powder
6 tablespoons granulated sugar
3/4 teaspoon sea salt
3/4 teaspoon baking powder
13-14 tablespoons boiling water
1 teaspoon vanilla extract
1 10oz bag vegan miniature marshmallows (like Dandies)
Instructions
1. Preheat the oven to 300°F, and line a large baking sheet with parchment paper.
2. In a large bowl combine the oat flour, brown rice flour, cake mix, cocoa powder, sugar, sea salt, and baking powder.
3. Make a well in the center of the dry ingredients, and add the boiling water and extract. Using a large a spatula, mix the dry and wet ingredients until no lumps remain.
4. Tape a large piece of parchment your workspace. Add half of the dough to the parchment, and cover it with another large piece of parchment. Use a rolling pin to roll the dough to 1/4 inch thick. Remove the parchment paper and, use the miniature cookie cutter to cut out shapes. The dough won't come out of the cutter easily since it's so small. Use the chopstick to push the cereal shapes out onto the prepared baking sheet. This step will be tedious, but not difficult.
5. Repeat step 4 with the second half of dough.
6. Bake your Count Chocula for 10 minutes. Rotate the baking sheet, and put it back in the oven for 7 more minutes, or until the cereal is very hard and very slightly browned. Allow the cereal to cool completely.
7. While the cereal cools, prepare your marshmallows. Cut each miniature marshmallow into quarters. Then dehydrate them using the oven method shown
here
. It is seriously so foolproof so don't be intimidated! Allow the marshmallows to cool completely.
8. Combine the cereal and marshmallows (I used a large bowl), then transfer your DIY Count Chocula to an airtight container. Store it at room temperature. To eat: pour in a bowl, top with milk, and enjoy. This cereal stays crunchy in milk like any standard store-bought cereal.