Disclaimer: Housevegan.com contains Amazon Affiliate links. Please see the bottom of the right sidebar for HV's Amazon Affiliate disclosure, or feel free to read this site's
Disclaimer
.
Cocozia Chocolate Coconut Milk was provided to me for free from Cocozia. No compensation was received, and all opinions are my own. Links to their Amazon page are provided in this post per their request.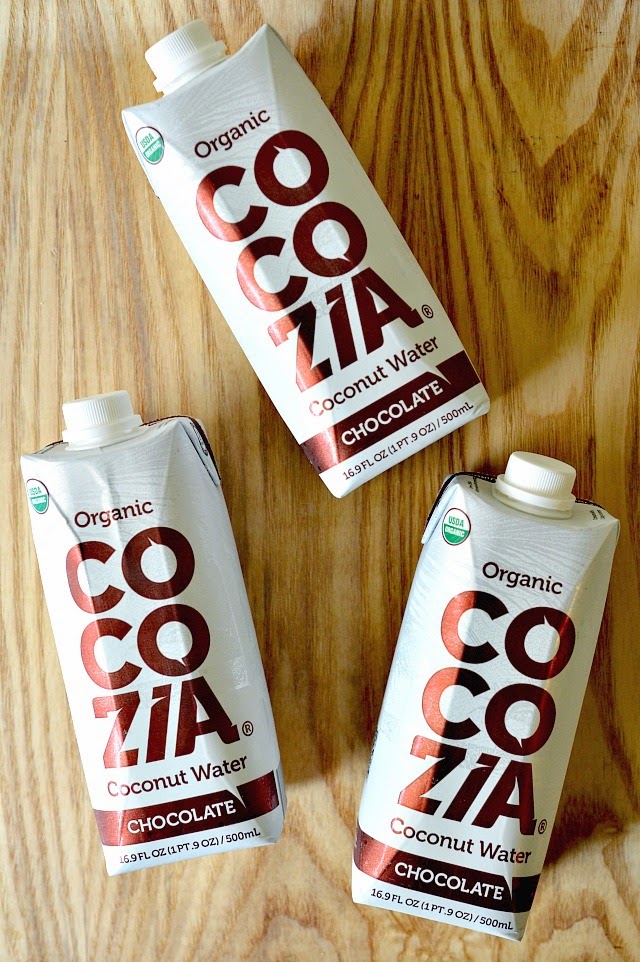 This review for Cocozia's Chocolate Coconut Water is a little different from my past reviews. Whenever I review products I really like utilizing them in recipes whenever applicable. However, this coconut water inspired a straight forward review because honestly? I don't want to waste it in a recipe.
I really wasn't sure how I'd feel about chocolate coconut water, but I enjoyed
Cocozia's Coconut
Water
, and I'm a huge fan of chocolate. It didn't take much convincing!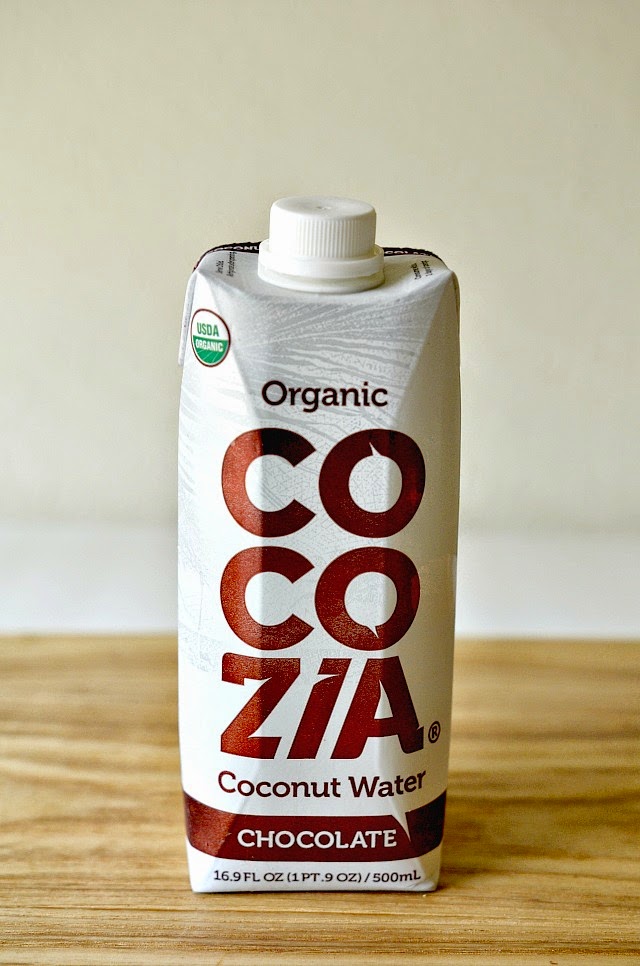 My first impression was that the packaging is pretty big. Cocozia's plain coconut water comes in 11.1 OZ containers, and these are 16.9 OZ. It notes that each package contains 2 servings (at 60 calories a serving), but I ignore that. Who drinks half a package, anyway?
The second thing I noticed was that it's thick. I guess I was expecting chocolate flavored water, but this is basically chocolate milk.
The last (and most important) thing I discovered is that it is crazy delicious. It's really chocolatey, creamy, and rich. I knew I was never going to want to do anything other than drink it as is, but I sat on it for a few weeks just to be sure. I seriously couldn't think of one recipe that would taste better than just drinking it straight, and that is why this review is what it is. This chocolate coconut water doesn't need to be in anything, and in fact I kind of think it shouldn't.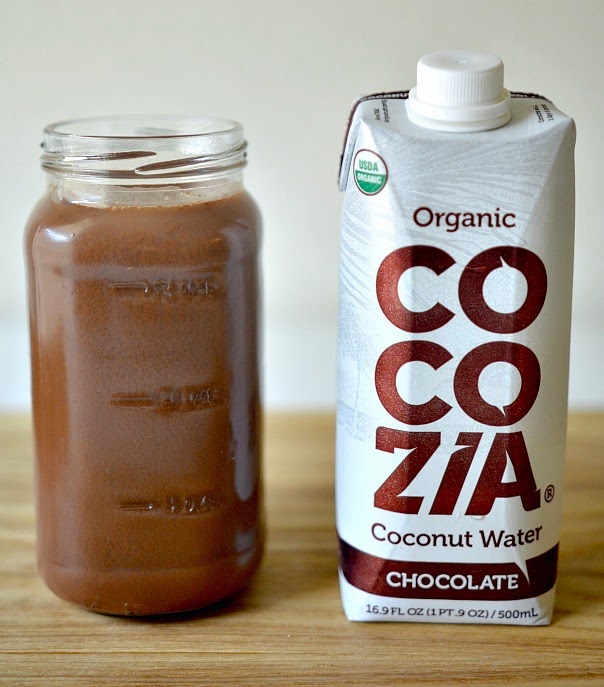 Product Details
Ingredients: organic coconut water, water, organic coconut milk, organic cane sugar, organic cocoa powder, organic guar gum, salt
Attributes: Organic – Full of Potassium and Magnesium – Gluten Free – Vegan – Non-GMO Certification Pending – Kosher
Who Would Love It: Those interested in the health benefits of coconut water, but might not love its natural flavor. Does it taste at all like coconut water? Yes, but it tastes mostly like delicious chocolate milk with a coconut surprise.
Where to Buy: Amazon.com and select stores in select cities
They use organic cocoa powder which is great, but
I would love to see more information regarding their cocoa sourcing. I know that many organic chocolate sources are also fair trade, and even if they're not FT certified their sourcing is usually much more ethical than conventional chocolate companies. Still, I'm very strict about the chocolate I buy so I would love to know what's up for my peace of mind.
There are a number of chocolate coconut waters on the market, and if you haven't tried one I definitely recommend it. Cocozia's is great if you're very picky about the quality of ingredients. The organic certification makes me feel good about drinking it, and I'll be really happy when they get their non-GMO certification. I used to work for a food company, so I know how complicated the certification process can be. Just knowing that it's pending pleases me! This dedication to quality is awesome, and is not something that all coconut focussed companies are doing.
Have you tried chocolate coconut water yet? Are you as super into it as I am right now?
Let's be friends! Follow HV on Facebook, Google+, Pinterest, Bloglovin', and Instagram! You can also get House Vegan posts delivered right to your inbox by clicking here!