Disclaimer:

Select products mentioned in this post were provided to me for free from Nutiva. No compensation was received. All opinions are my own.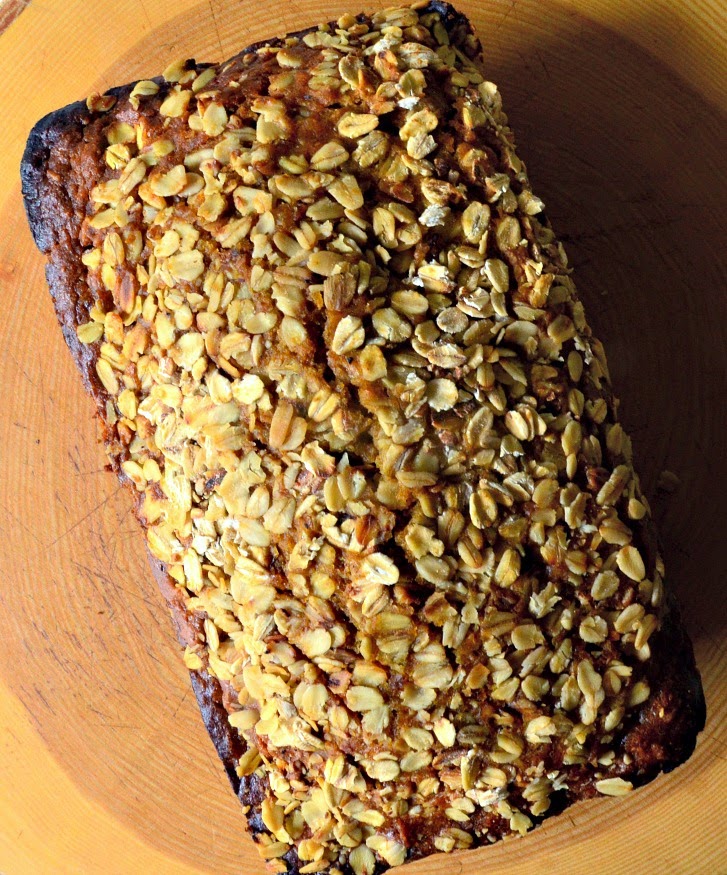 This vegan Coconut Pumpkin Bread with Toasted Oats is a different kind of pumpkin bread. I love pumpkin and pumpkin spice, but I was already getting a little bored with the pumpkin foods I've been eating. Shocking, I know! I just felt like I wasn't exploring pumpkin as much as I could. I needed to know what else pumpkin could do for me.
Pumpkin is an amazing product because it tastes great in sweet and savory applications. I wanted to explore that in this bread by pairing it with sweet coconut and vanilla as well as something deep and roasty like whole wheat flour and toasted oats.
Months ago I received a jar of Organic Virgin Coconut Oil from Nutiva, and t
his stuff is fatty gold. It has been a wonder ingredient in my cooking and beauty routine
.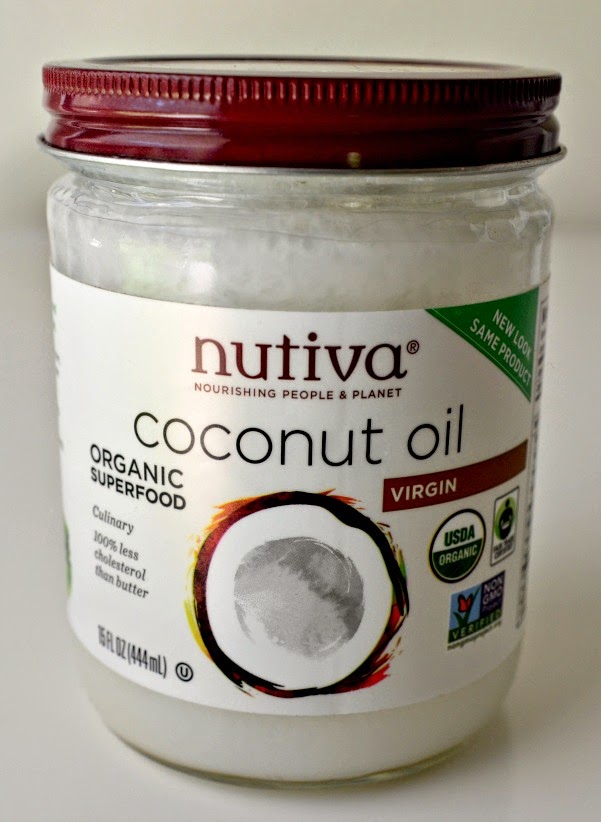 I've never attempted to bake with it though, because the cheapskate in me was uncomfortable using half a jar in one recipe. However, I knew this coconut pumpkin bread needed coconut oil, and that was all there was to it. I eased my concerns by using half coconut oil and half Earth Balance. The result was very successful in making the bread buttery and really moist. It'
s also toasty with lots of coconut flavor, but not overwhelmed by spices or sweetness. It's quite sophisticated!
This would make a great breakfast or tea bread when entertaining. It lasts for days in an airtight container, remaining moist and delicious the whole time. I imagine it freezes well too. Just something to think about as Halloween winds down, and The Holidays begin.
Coconut Pumpkin Bread with Toasted Oats
2 ½ teaspoons pumpkin pie spice

¼ cup coconut oil, room temperature

¼ cup Earth Balance, room temperature

½ cup coconut flakes
1. Pre-heat your oven to 350 degrees and grease a regular sized loaf pan with a thorough spritz of oil.
2. In a sauce pan over medium heat toast your oats until they're fragrant and starting to brown. Set aside.

3. In a large mixing bowl combine the flours, pumpkin pie spice, baking soda, and salt.

4. In another mixing bowl cream together the sugars, coconut oil and Earth Balance using a hand mixer or wooden spoon. Stir in the puree, cornstarch, and milk.

5. Pour the wet ingredients into the dry ingredients and fold together with a spatula until almost combined. Add the coconut flakes and half of the oats, and continue folding unti
l everything is just combined.
6. Pour the batter into the prepared loaf pan, and sprinkle the remaining oats on top. Loosely cover the batter with a sheet of foil, and bake for 45-60 minutes until a toothpick comes out clean. Allow the bread to cool completely before digging in.
Let's be friends! Follow HV on

Facebook

,

Google+

,

Pinterest

,

Bloglovin'

and

Instagram

! You can also get House Vegan posts delivered right to your inbox by clicking

here

!