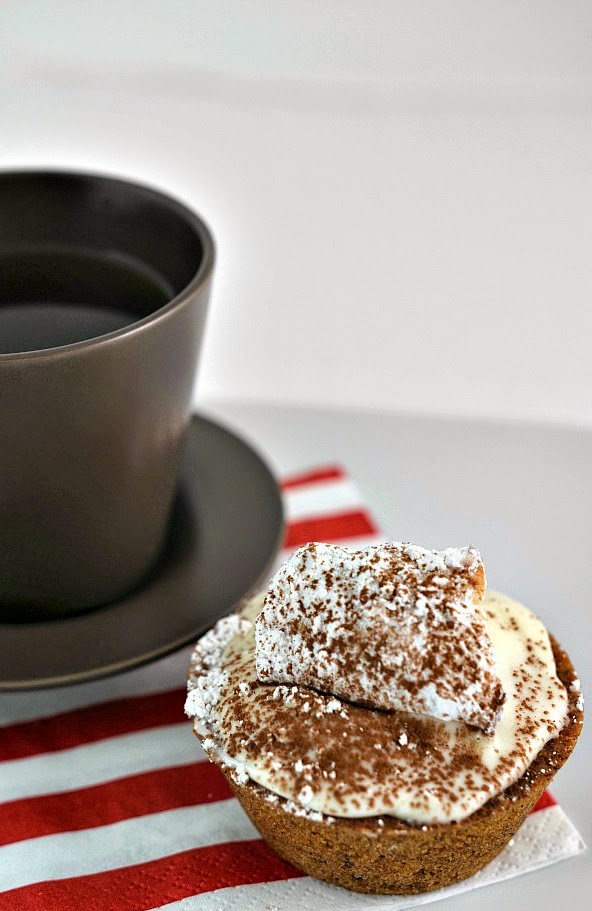 I love Fat Tuesday a lot. It gives me a chance to celebrate one of my very favorite cities in the world, New Orleans. I've vacationed there twice as part of a very popular swing dance event. I don't know if I've mentioned it before, but for about four years I was like really into swing dancing. Proof: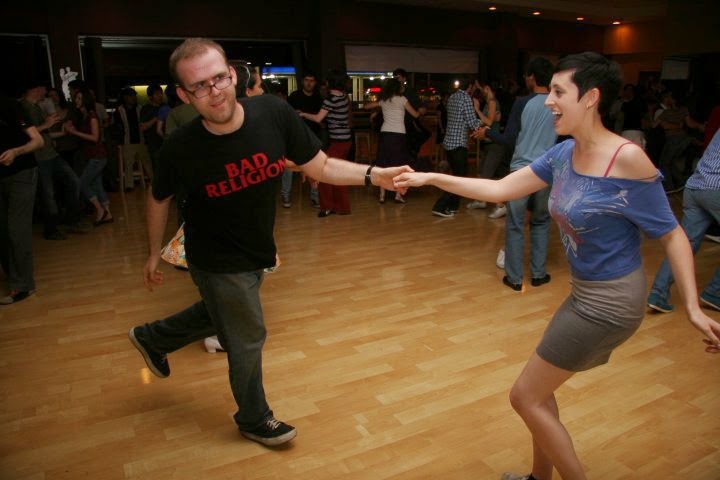 I also had very short hair, and sometimes my husband makes cute faces while he dances.

For my first visit to New Orleans I road tripped there with 4 or 5 of my friends. We were supposed to stay with a girl who lived in the city, but she totally flaked out. A bunch of us were able to get a hotel room in a fancy establishment right outside of the French Quarter. I was 16 years-old so it all felt very glamourous. While I was already a seasoned traveler, I had never been anywhere like NOLA. It was the only city in the US that made me feel like I was in a different country. The food was different, the people were different, and the music was incredibly different. It was by far the sexiest city I'd ever been to, and because I was young I was very aware of that.

As a tourist, one of the first things I did with my friends was visit Cafe Du Monde for Cafe au laits and Beignets (it should go without saying that I wasn't vegan yet). I remember it was later in the day and freezing! When we finally found somewhere to sit our whole group just kind of huddled up with our pastries and chicory coffee. There was powdered sugar everywhere, but no one cared. There's a reason why Cafe Du Monde is universally considered a must for tourists: it's one of those places where the experience will stick out to you when other details of your visit may fade.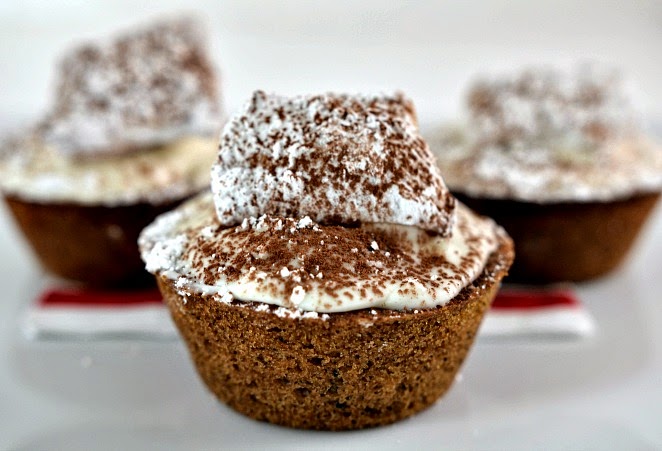 Although I've never gone out to celebrate Mardi Gras, I always love when it pops up. Texas is close enough to Louisiana that we're pretty aware of the event. Grocery stores sell King Cakes, restaurants have classic New Orleans dishes on special, and craft stores sell a ton of purple, green, and gold what-have-yous for Mardi Gras celebrations. I thought it was like this everywhere, but recently my husband confessed that his life in Arizona was pretty void of anything Carnival. Such a shame! So for those who can relate to my husband, I put together this mini roundup of great-looking vegan recipes to get your Fat Tuesday rollin!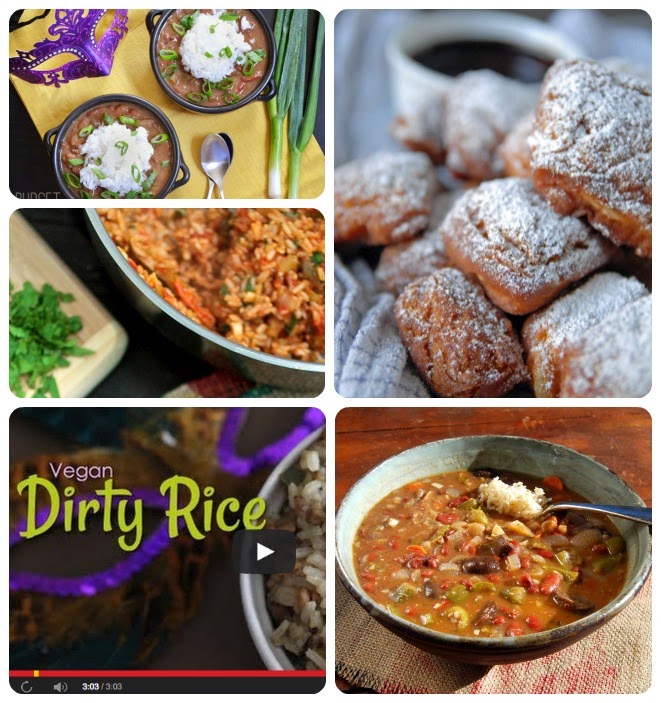 Clockwise from the top left:
I searched high and low for vegan versions of New Orleans standards, and there are so many great ones out there. These are just a few that I thought looked really incredible.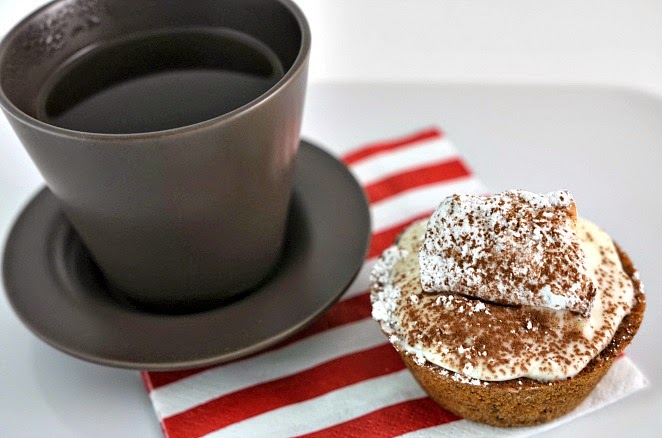 For my husband and myself I'll be serving Dirty Rice followed by a mini king cake. And because I can't think of New Orleans without thinking of Cafe Du Monde, I also made these Beignet and
Cafe au lait
Cupcakes. These little guys are super legit in that the cupcakes contain real coffee. No extract, not instant, but the real deal.(You could even take things a step further and use coffee and chicory for a closer Cafe Du Monde experience.) After the coffee cupcakes are iced with a basic buttercream frosting, they are topped with mini Easy Baked Beignets and a good shake of powdered sugar (and cocoa powder if you want, but that isn't standard).
No matter what you end up doing on Fat Tuesday I hope your day is bright and your food is decadent!
Beignet and Cafe au lait Cupcakes
12 mini Easy Baked Beignets (Recipe Below)
½ cup powdered sugar plus more for sifting
12 Cafe au lait Cupcakes (Recipe Below)
1 batch of your favorite vegan vanilla buttercream frosting
Directions:
1. In a small bowl toss the mini beignets in the powdered sugar. Set aside.
2. Frost the cooled cupcakes with your favored buttercream frosting. Top each cupcake with a mini beignet.
3. Put some powdered sugar in a sifter, and shake that over the cupcakes for a pretty powdered sugar sprinkling. Repeat that with cocoa powder if using.
Easy Baked Beignets
1/4 cup warm water (100-110 degrees fahrenheit)
1/4 cup warm milk (until just hot to the touch)
1/2 package dry, active yeast (or 1 1/8 teaspoon)
1 tablespoons sugar
1 1/4 cups all purpose flour
1/2 teaspoons sea salt
2 tablespoons melted Earth Balance or other vegan margarine
Directions:
1. Preheat your oven to 450 degrees fahrenheit. Combine the water, milk, yeast, and sugar in a large bowl, and let it sit for 10 minutes. It should look frothy. Meanwhile, in another bowl combine the flour and sea salt.
2. When the yeast is ready pour in the flour mixture and Earth Balance, and stir to combine (it should be wet and messy). Let the dough sit for 5 minutes.
3. Spray a baking sheet with oil spray, and set aside. Pour the dough onto a heavily floured surface, and knead until it just comes together into a ball. Roll it out to 1/4 of an inch thick, and cut into 1 inch squares. You'll get more than 12, and that's ok.
4. Bake the mini beignets for 7-10 minutes or until you see deep golden brown spots.
Adapted from Golden Vanilla Cupcakes from Vegan Cupcakes Take Over the World
1 1/4 cup non-dairy milk (something thick like soy, almond or flax)

1/4 cup coffee grounds

1 teaspoon apple cider vinegar

1 1/4 cup all purpose flour

2 tablespoons cornstarch

3/4 teaspoon baking powder

1/2 teaspoon baking soda

1/4 teaspoon salt

1/2 cup melted Earth Balance

3/4 cup sugar

2 1/4 teaspoons vanilla
1. Preheat the oven the 350 degrees fahrenheit, and line a cupcake pan with liners. If the liners aren't non-stick give them a good spray of oil.
2. Add the milk and coffee grounds to a small pan over medium heat, and bring the mixture to a boil. Remove the pan from the heat and let it sit for 15 minutes. Strain the milk over a 1 cup measuring cup using a fine mesh strainer. Discard the coffee grounds. If it looks like there are still a lot of grounds do a second strain. A small amount of grounds in the milk is fine. If the milk doesn't quite make a cup, add enough plain milk until it does.
3. In a medium sized bowl whisk together the apple cider vinegar and coffee milk. Set aside.
4. In a large bowl combine the flour, cornstarch, baking powder, baking soda, and salt.
5. Add the Earth Balance, sugar, and vanilla to the milk mixture, and whisk to combine.
6. Pour the wet ingredients over the dry ingredients and use a spatula to fold the ingredients together. A few lumps is fine. Let the batter sit for 10 minutes.
7. Fill the cupcake liners two thirds of the way full with the batter, and bake for 20 minutes, or until a toothpick comes out clean.
8. Allow to cool completely before frosting.