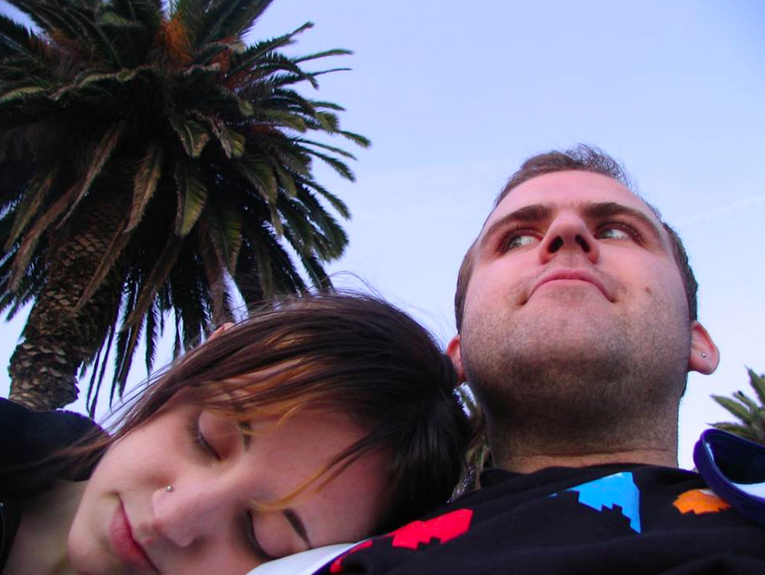 Yesterday my husband and I celebrated our 9 year Dateiversary. This picture was taken on a bench in Santa Monica the weekend we got together. I can't believe that 9 years has passed! He's my favorite human, and I've loved him to pieces this whole time.
We decided to celebrate the occasion with a low key evening at Mother's Cafe. Mother's Cafe is a very old school vegetarian restaurant right in our neighborhood. It's incredibly cozy and close enough to walk to. The weather has been lovely at night, so we were excited for the stroll.
Shortly after arriving we were brought chips and salsa. Free chips and salsa. Free chips and salsa used to be the Austin standard, and the idea of paying for it was completely outrageous. Mother's is one of the few places keeping the tradition alive. It goes without saying that we ate through 3 baskets.
At Mother's you're not going to find any new innovative vegan fare. There are no nooch sauces or house made seitans. There are certainly no vegan cheese plates. However, there are guacamole salads, artichoke enchiladas, and avocado sandwiches.
The food there is very hippy – at times a little strange – but always delicious.
Though I usually get the BBQ Tofu (a slab of tofu covered in a peanut butter bbq sauce), I decided to order the Capellini al Greco which is angel hair pasta covered in olive oil, olives, tomatoes and capers. It was really yummy! I love capers, and was so happy to see the dish covered in them. In the back was my side of Honfleur bread and vegan Smart Balance.
My husband went for his usual, the Bueno Burger topped with guac. Mothers' veggie burger is made from seeds, grains, fresh vegetables and tofu. So hippy and so yummy! He's never ordered anything else off their menu, and I understand why. This burger is flavorful and really satisfying.
Of course we had to get dessert! Mother's has a bunch of vegan cakes and pies available for $4.95 a slice. You can't beat that. My husband ordered a slice of the Chocolate Peanut Butter Pie. It was light and airy, not too sweet, and very peanut buttery. So good!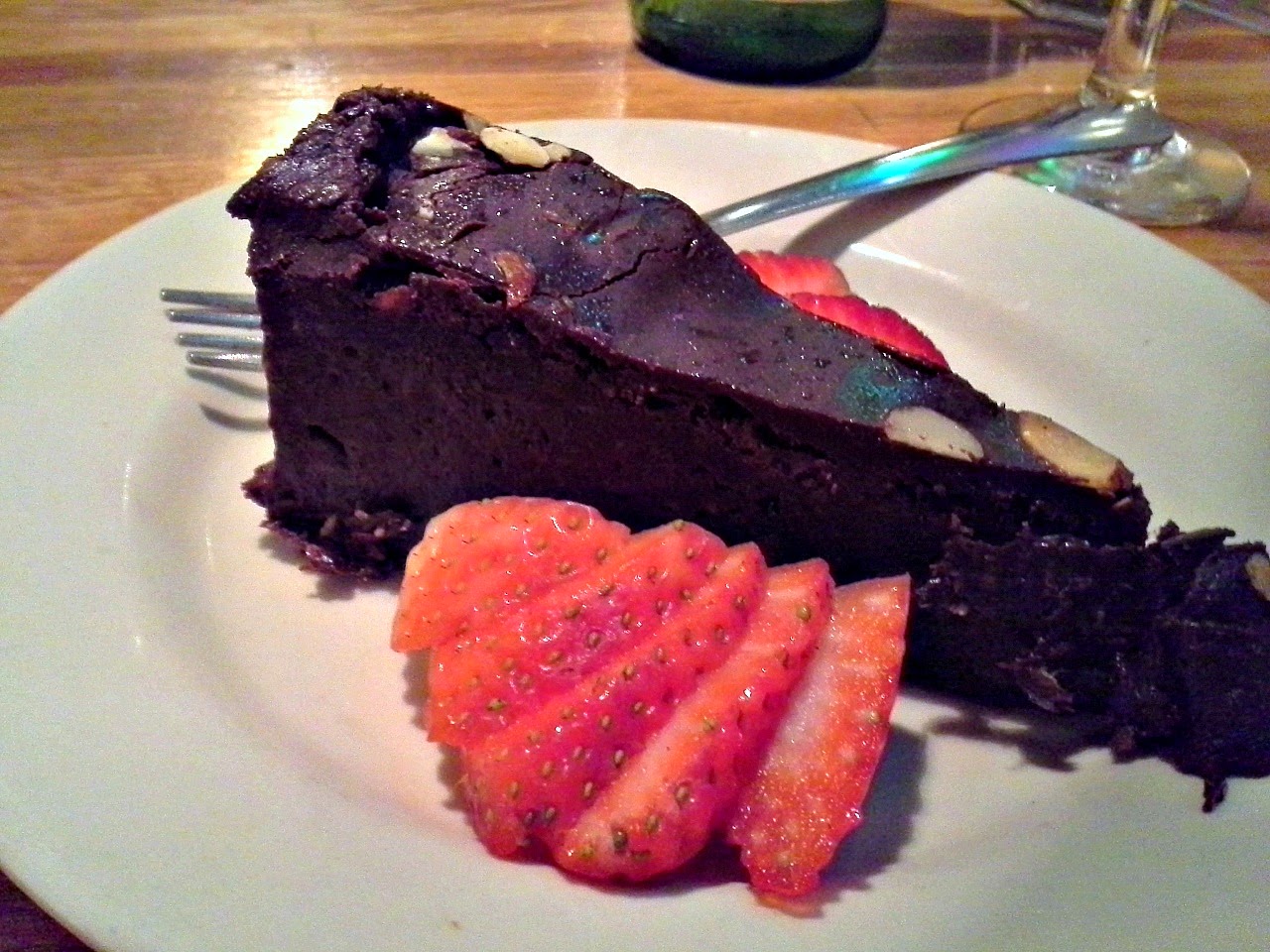 I got the opposite, but still incredibly delicious, Almond Mocha Torte. It was very chocolatey, fudgey, dense, and sweet. It was so so so good. Strawberries were the perfect accompaniment, and I only wish I had ordered a cup of decaf to go with it. That would have been heavenly.
Mother's gets a lot of flack from the veggie community because of how hippy and old-fashioned the food can be, but us older Austin vegans/vegetarians can remember when Mother's was one of the only places to get a decent vegetarian meal in this town – complete with dessert. That was a big deal 10+ years ago!
If you go to Mother's knowing that you're about to eat 20th century vegetarian fare then you're going to love it. Not a lot of innovation, but straight up good, wholesome, and homey foods. Love you, Mother's!
Let's be friends! Follow HV on

Facebook

,

Google +, Pinterest

,

Bloglovin'

and

Instagram

! You can also get House Vegan posts delivered right to your inbox by clicking

here

!