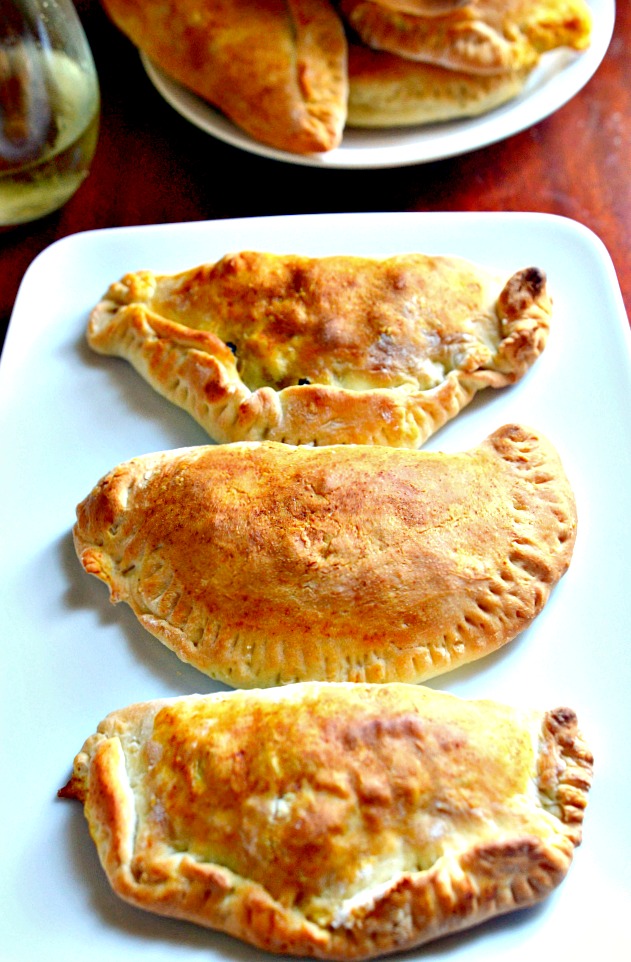 When I was little, mac and cheese was never an acceptable dinner option for me. Whether it was homemade or from a box, I wouldn't tolerate the slop on my plate. As a vegan grown up though? I'm a rabid fan.
Made from nuts, vegetables, old-school nutritional yeast sauces, or processed and from a box – I love it all. I'm a devoted connoisseur of the creamy pasta, and I hope that the child within isn't too bummed about it.
I'm all for finding new ways to eat the foods that I love, but I always thought that mac and cheese was pretty straight forward. I mean, why mess with perfection? So when I saw my first mac and cheese pizza I really wasn't into it.
Pasta on bread? It seemed silly, and I was sure that once the gimmick wore off it would just be gross. Yet despite my initial distaste I couldn't stop thinking about it.
I would think about it when making mac and cheese for supper, when assembling homemade pizza, or when brainstorming blog post ideas.
I realized that I was going to have to try the monstrosity if I ever wanted to get over it. However, it seemed like slippery macaroni would slide off of a piece of pizza with every bite, and I wanted to minimize the loss of elbows. An empanada was the perfect solution.
Next I figured that I should use boxed mac and cheese for maximum absurdity. I usually add protein to boxed mac and cheese, and bacon seemed like the easiest thing to include in an empanada. Plus, I'd been craving the combo since Rachel's Vegan Bacon Mac & Cheese video!
So I made these ridiculous things, and you know what? I freaking loved them. The dough was crisp on the outside and warm and soft on the inside, creating a perfect pocket for the rich bacon mac and cheese filling. Each bite was texturally fun and super tasty to boot. They are silly, and the gimmick did wear off pretty quickly, but they remained quite delicious all the same.
Sure, it's a whole lot of flour on flour, but served with a side of greens I think they make for a fine meal. No really.
Vegan Bacon Mac and Cheese Empanadas
Makes 8 empanadas
Ingredients:
1 6 ounce box of vegan macaroni and cheese (or 2 cups already prepared vegan macaroni and cheese)

1 package dry, active yeast (or 2 1/4 teaspoons)

1 teaspoon sugar

1 cup warm water

¼ cup + 2 teaspoons vegetable or olive oil, divided

2 ½ cups all purpose flour

1 1/2 teaspoons salt

3 slices vegan bacon, chopped into small pieces

1 tablespoon unsweetened non-dairy milk

1/2 teaspoon smoked paprika

1/8 teaspoon turmeric
1. Preheat your oven to 450°F, and line a large baking sheet with parchment paper or a silicone mat. Cook your mac and cheese according to the box instructions. While the mac and cheese cooks, prepare your dough.
2. Combine the yeast, sugar, and water in a large bowl, and let it sit for 10 minutes. It should look frothy.
3. When the yeast is ready, stir in the 1/4 cup of oil. Add the flour and salt, and stir the mixture to combine (it should be messy). Set the dough aside for at least 10 minutes, or until you're ready to use it.
4. Heat the remaining 2 teaspoons of oil in a skillet over medium heat. Add the vegan bacon, and cook, stirring frequently until it's just beginning to crisp. Carefully, transfer the cooked bacon to the cooked mac and cheese, and stir them to combine. Set this aside.
5. Pour your the dough onto a floured surface, and knead it until it just comes together into a ball. Cut the ball into 8 equal pieces, and use your hands to shape each piece into a ball.
6. Using a rolling pin, roll the first piece of dough into a 6 inch circle. Place 2 tablespoons of the bacon mac and cheese into the middle of the circle, and fold the dough over the filling, and pinch the edges together with a fork. Place the empanada onto the prepared baking sheet, and repeat this step with the remaining dough and bacon mac and cheese.
7. In a small bowl whisk together the non-dairy milk, paprika, and turmeric. Brush the empanadas with the milk mixture before placing them in the oven to bake for 14-16 minutes, or until golden brown.