Disclaimer: Housevegan.com contains Amazon Affiliate links. Please see the bottom of the left sidebar for HV's Amazon Affiliate disclosure, or feel free to read this site's
Disclaimer
.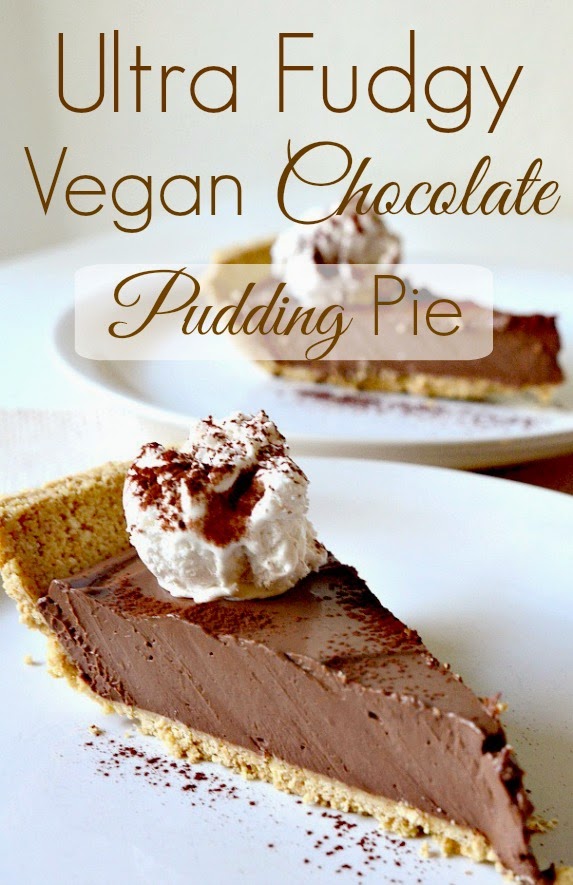 I've been dreaming of this vegan chocolate pudding pie since I went vegan a million years ago. Chocolate pudding pie is a holiday staple at my Grandma's house, and it's the one dessert that I miss every year. I've attempted other recipes in the past, but the texture was always off. Thankfully, the texture in this recipe is perfect.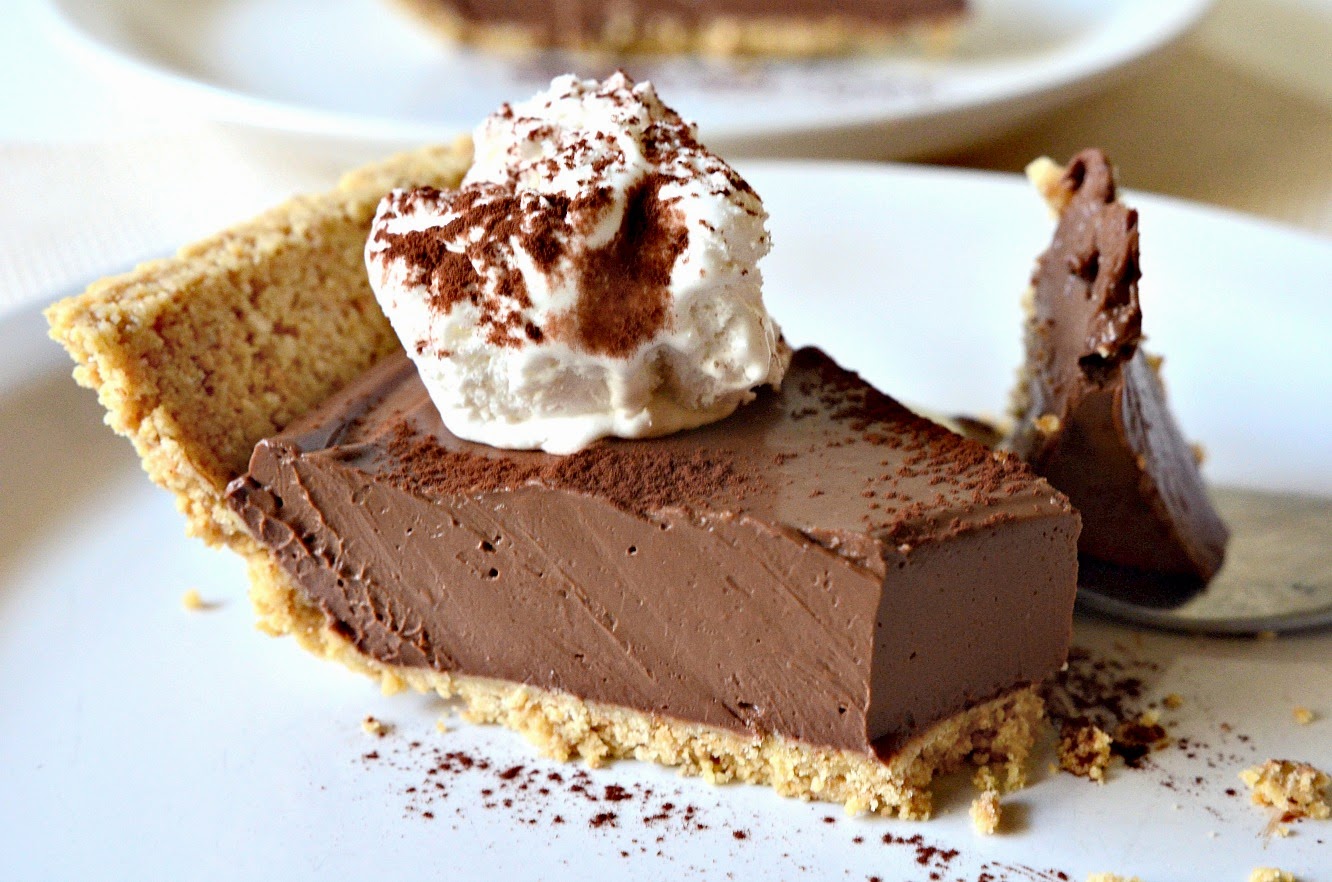 Along with having the perfect texture, this pie is Chocolatey with a capital C. The key is to use a good quality brand of chocolate chips. I always use Guittard's Akoma Extra Semi-Sweet Chocolate Chips because they're Fair-trade, inexpensive and taste amazing. (

This is not a plug for Guittard. I just love their chocolate chips!

)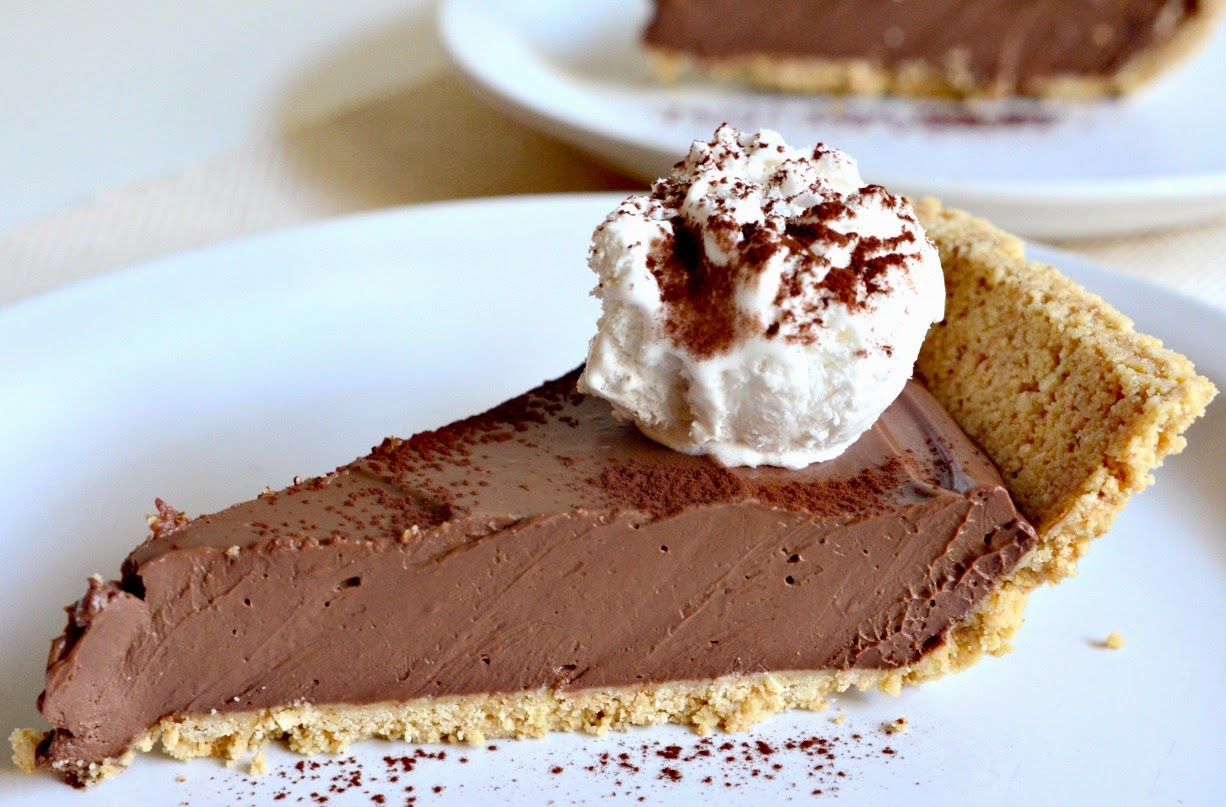 To seasoned vegans this may not come as a shock, but new vegans and omnis may be surprised that the fudgy texture and full-bodiedness of this pie comes from tofu. It's true!
Extra firm silken tofu is the base of this pie like underwear is the base of your outfit. It makes all the difference, but goes unnoticed (for most of your day anyway ;)). The tofu is a flavorless canvas for the chocolate, and you cannot sense it at all. Not even a little bit or almost – I pinky swear. The flavor of the tofu is just too weak to stand up to the flavor of chocolate so all you're going to taste is the pudding.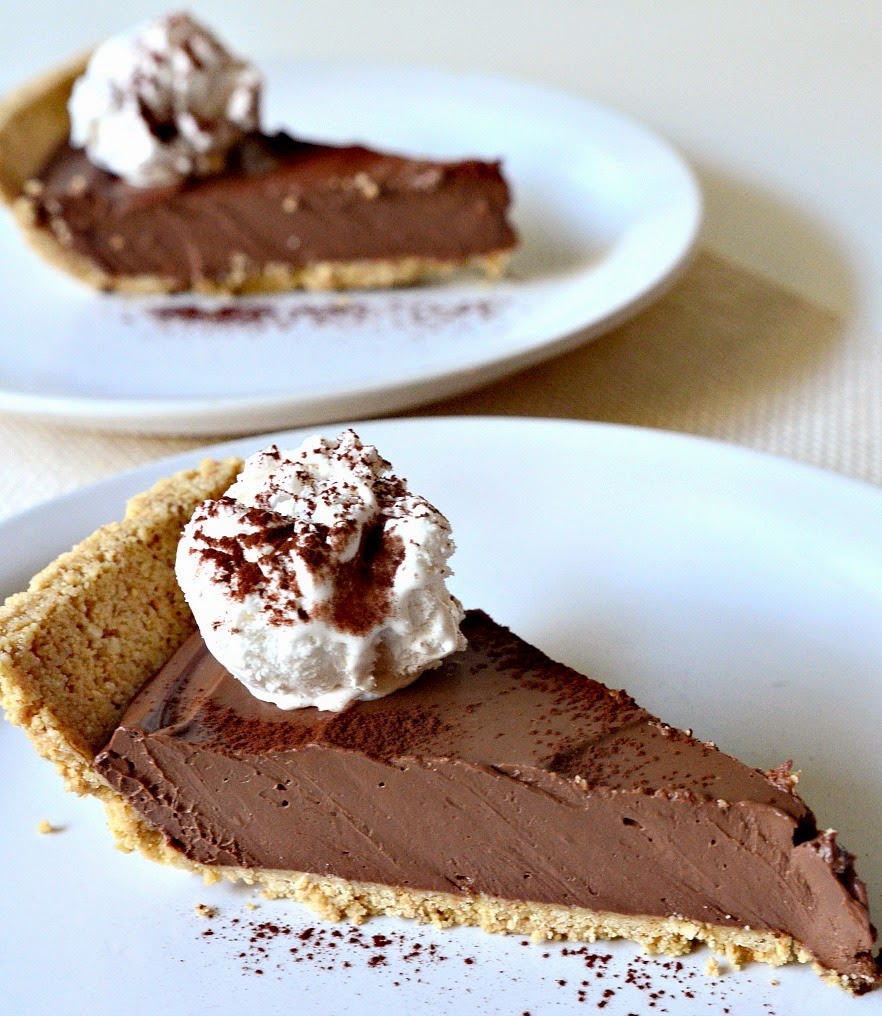 Go ahead and add this vegan chocolate pudding pie to your Thanksgiving table. In fact, go ahead and make one tonight just for kicks. It's easy enough, and you're going to love it.
Ultra Fudgy Vegan Chocolate Pudding Pie
Directions:
1. Combine the chocolate chips, coffee and vanilla in a metal bowl. Place the metal bowl over a pot of simmering water, and frequently stir the chocolate mixture with a spatula until it's completely melted.
2. In a blender combine the tofu, agave nectar, and chocolate mixture. Carefully blend until the pudding is smooth and creamy, and there are absolutely no white chunks of tofu left.
3. Pour the pudding into your prepared crust, and refrigerate the pie for 2 hours, or until the pudding is firm. Serve with whipped coconut cream if you want to get fancy!
And don't forget to entire my giveaway for a beautiful pair of Green Tree Jewelry earrings from Ecolissa.com!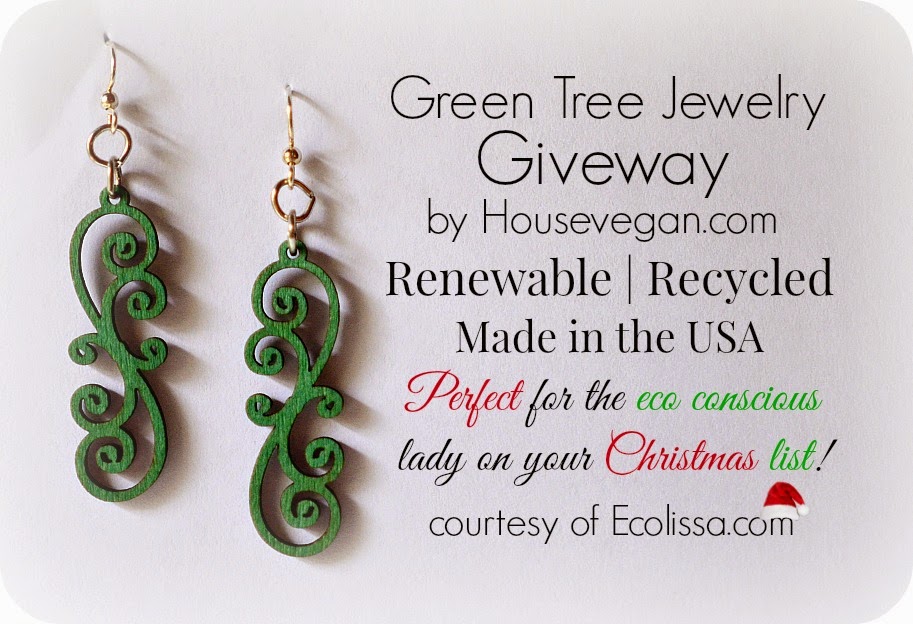 Let's be friends! Follow HV on

Facebook

,

Google+

,

Pinterest

,

Bloglovin',

and

Instagram

! You can also get House Vegan posts delivered right to your inbox by clicking

here

!