This post contains Amazon Affiliate links. Purchases from these links could result in a small commission used to support Housevegan.com. Select products mentioned in this post were provided for free from Nutiva, but no compensation was received. All opinions are my own.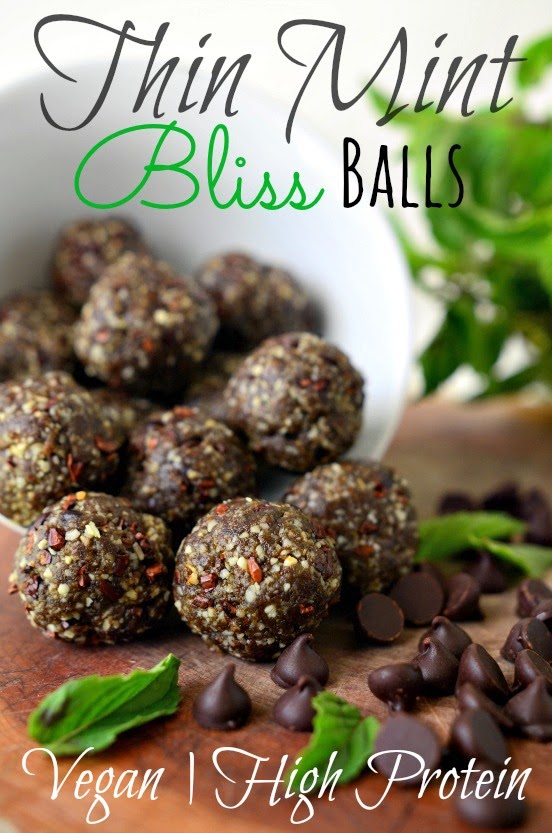 I love bliss balls. They're easy to make, and are great mid-day and pre-workout snacks. Like making your own Lara Bars in ball form.
If you've never had them, bliss balls are little snack balls usually made from dates, nuts, and various other additives depending on the flavor trying to be achieved. They're really adaptable so flavor combinations are only as limited as your imagination.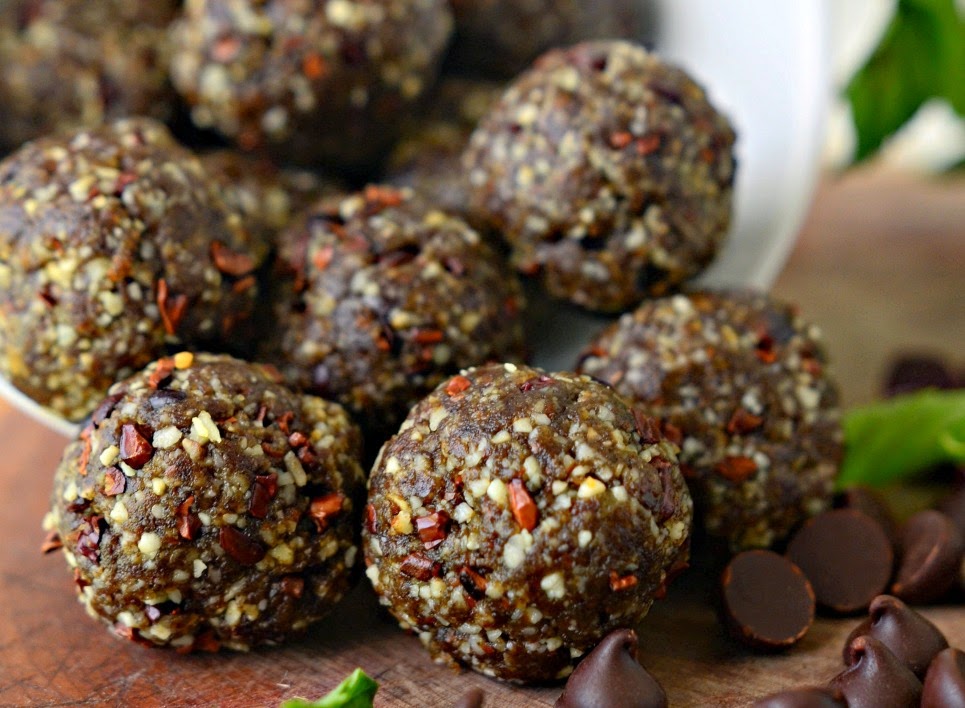 I had never made a chocolate bliss ball, but I was inspired when Nutiva sent me their Organic Hemp Chocolate Protein Shake to try out.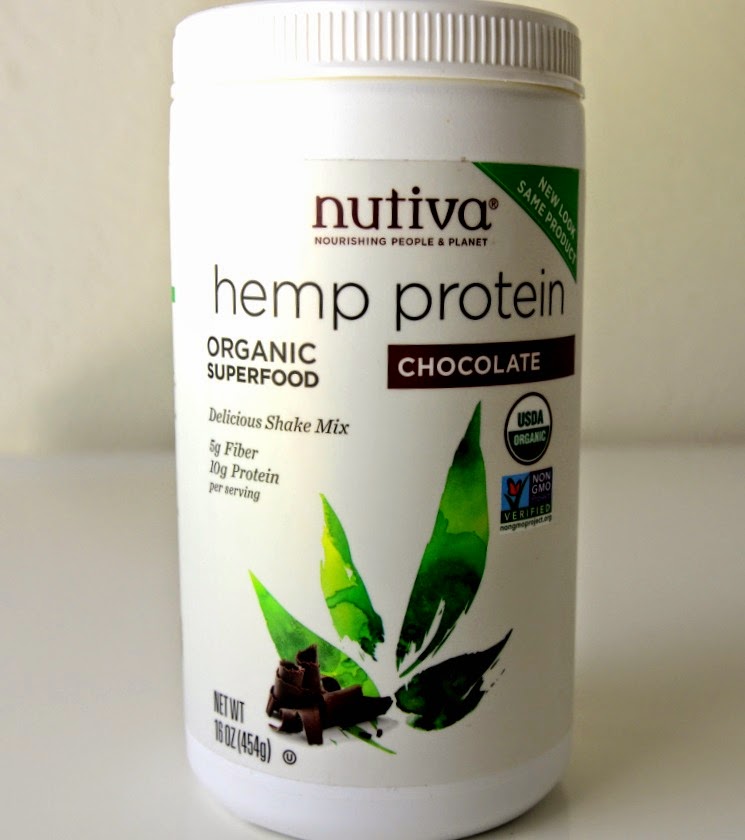 I've been drinking their shakes for about a month now, and I've really fallen in love with how they make me feel.
They're incredibly good for you, and made with clean ingredients that are organic, non-GMO and vegan. As stated on their website, their shakes contain:
Delicious flavors
Plant-based protein
Made from raw hempseeds
Certified organic and non-GMO
Vegan
All 20 amino acids, including the 9 essential
Essential fatty acids (omega 3 & 6)
Good source of dietary fiber
Gently cold-processed
Never hexane processed
Non-irradiated
Always chemical free
non-BPA container
I figured throwing protein powder into a bliss ball would be just about perfect, and I was right. Not only does the powder provide the chocolate flavor, but it also adds a boost of protein and fiber.
Bliss balls are great every which way, and I really wanted to have fun with them. While most bliss balls pair chocolate with nut butters these offer a refreshingly different option. And who doesn't want something resembling a Thin Mint?
Nutiva's
Organic Hemp Chocolate Protein Shake
is really chocolatey, and not super sweet. If you're using a different protein powder I recommend adding a teaspoon or two of plain cocoa powder depending on how chocolatey the powder is. Just make the adjustments as needed and have fun with it!
Thin Mint Bliss Balls – Makes 18
1 cup raw almonds

½ cup raw cashew pieces

4 fresh dates, pitted

1 tablespoon coconut oil (I used Nutiva's amazing Organic Virgin Coconut Oil – More on that later)

4 tablespoons chocolate protein powder

1 tablespoon agave nectar

½ teaspoon mint extract

¼ teaspoon salt

2 tablespoons cacao nibs
1. In a food processor process the almonds and cashews into a medium coarse meal. Not a powder, but no big chunks either.
2. Add the rest of the ingredients except the cacao nibs to the processor, and blend until it all comes together. You'll need to scrape the sides of the bowl a few times to make sure everything gets combined.
3. Once everything is blended pour the mixture into a bowl. It may seem crumbly, but it will smoosh together once you apply pressure. Fold in the cacao nibs with a wooden spoon or a strong spatula.
4. Roll the mixture into balls by the tablespoon, and place them on parchment paper. I got about 18. Store in an airtight container in the fridge.
I'm not sure how long they last because we're eating them at a very quick rate! I can say that you'll probably eat them all before they go bad.
I have a confession: These Thin Mint Bliss Balls aren't the only Girl Scout Cookie bliss balls I made. Next week I'll be sharing a recipe inspired by my favorite GSC that has yet to go vegan: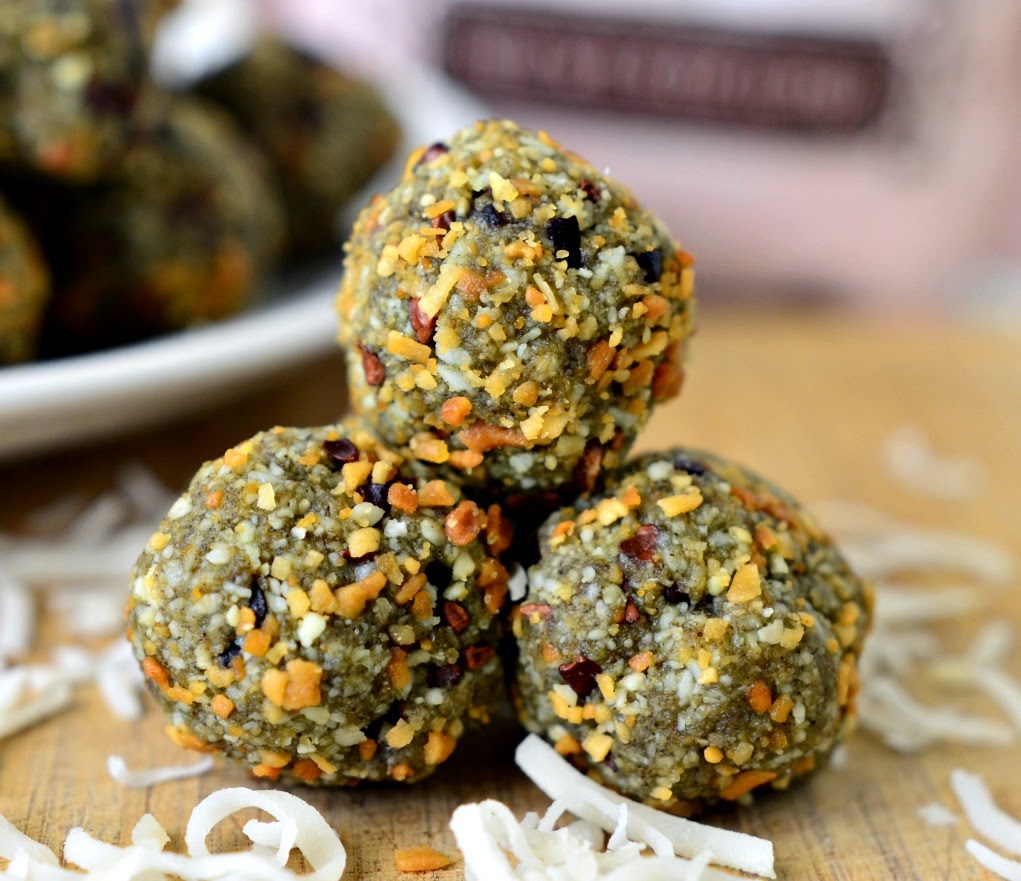 Can you guess the which one?