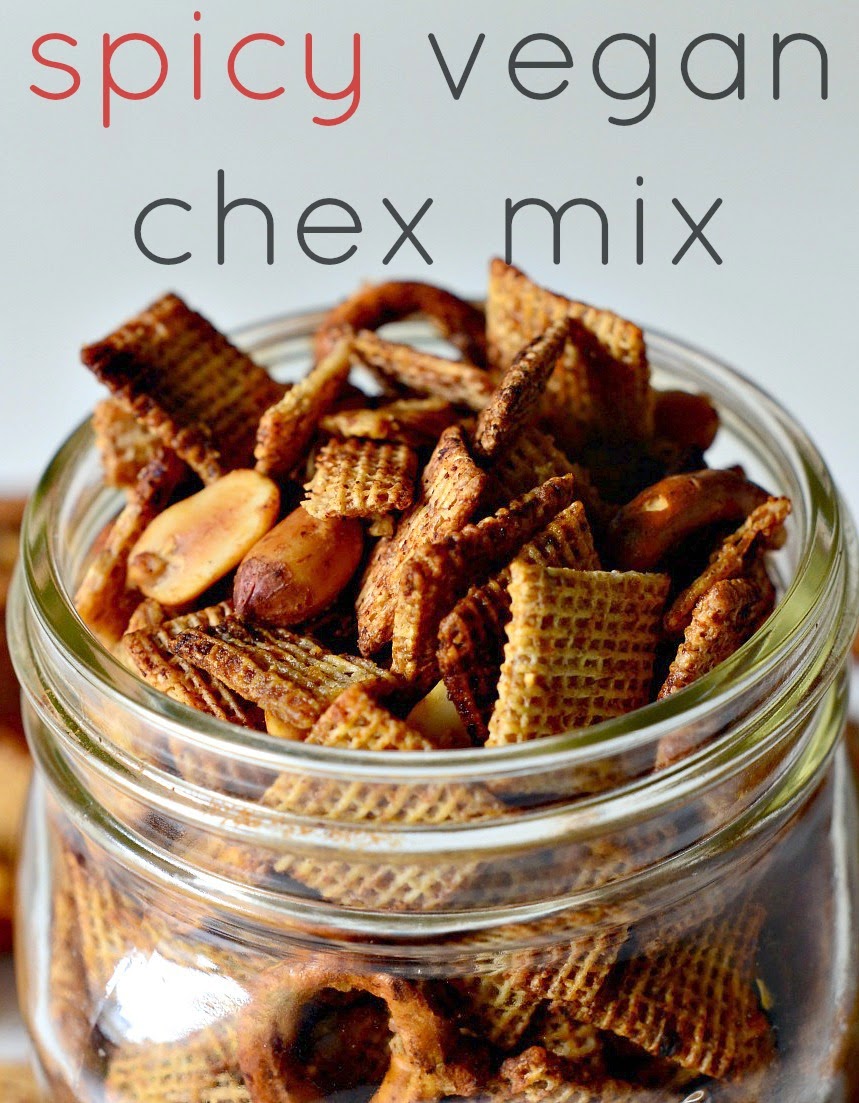 Way back in 2009 during a Vegan MoFo far far away I made my Grandma's Chex Mix. To this day I still get tons and tons of hits from that simple little post. I suppose it makes sense. I love chex mix a whole lot so why wouldn't others?
Chex mix and I go way back. I make it every single year as soon as I feel Fall a'comin. In our house the smell of fresh vegan chex mix is the smell of Autumn's beginnings.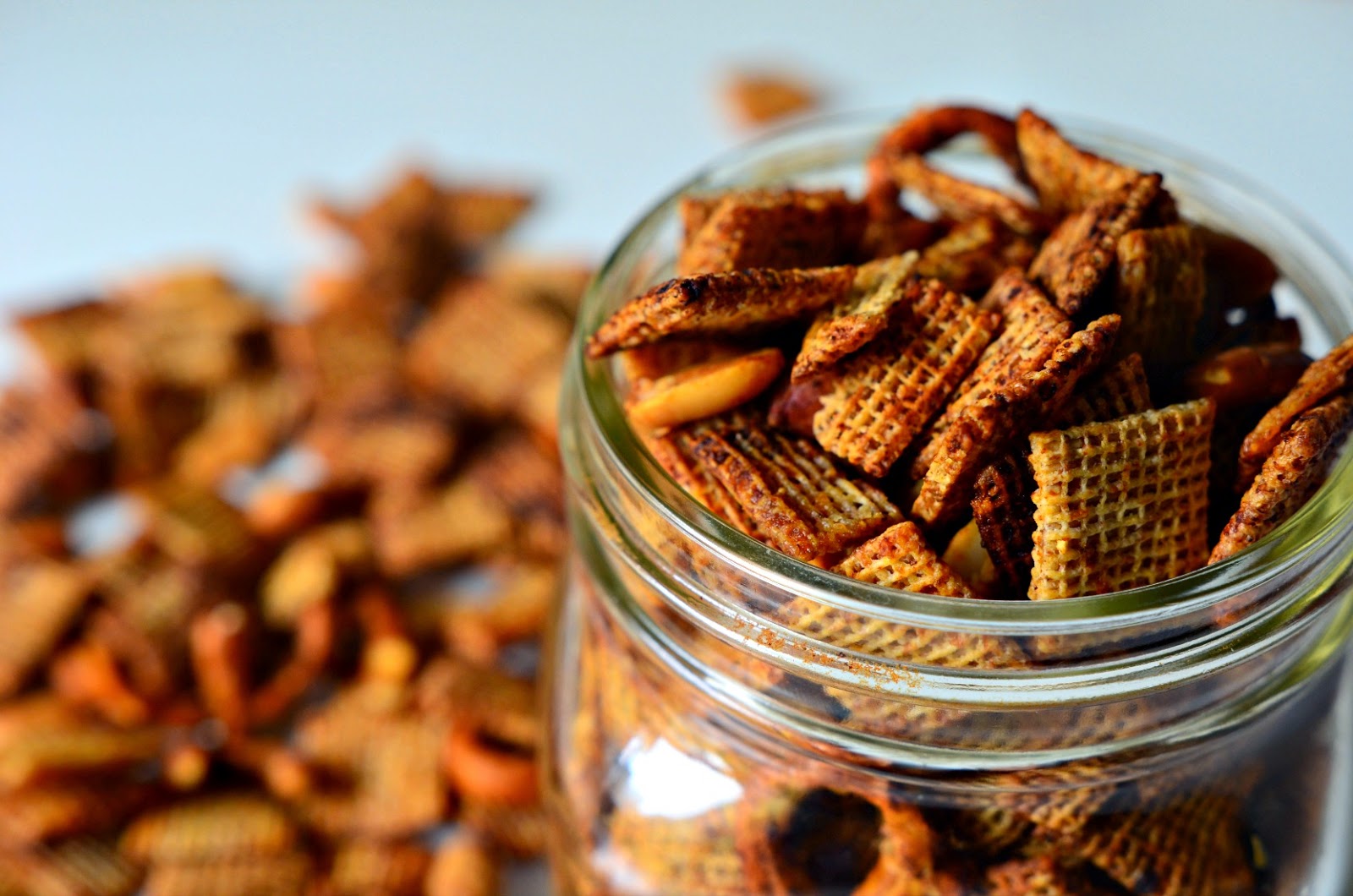 I look forward to this tradition every year, and generally want my chex mix to taste the same each time. No variants because it's so good.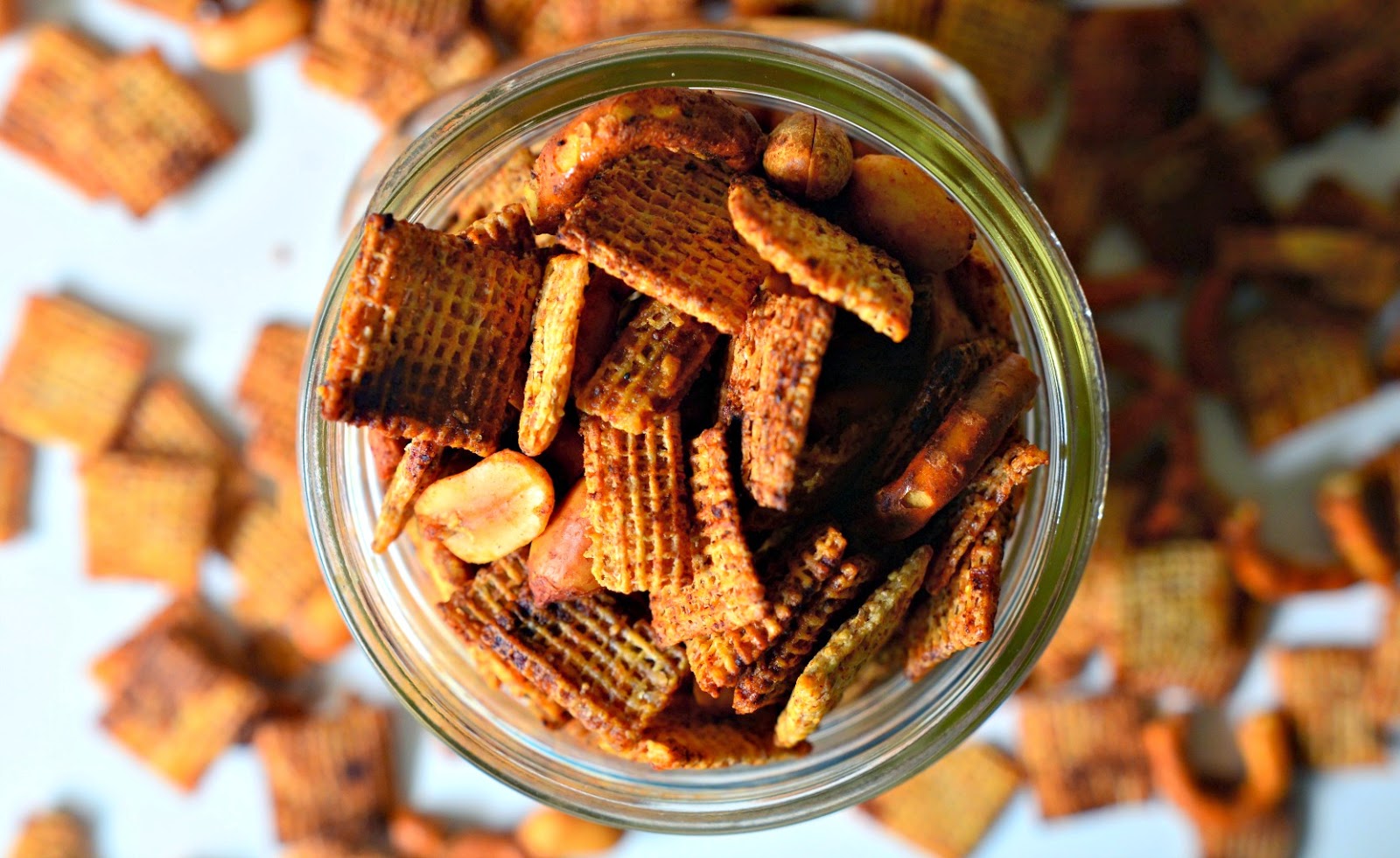 Despite my usual insistence of no variants, I did the unthinkable this year and made it a little spicy. Why? I was in the mood. And you know what? It works. Spicy Chex Mix totally works and it's totally delicious.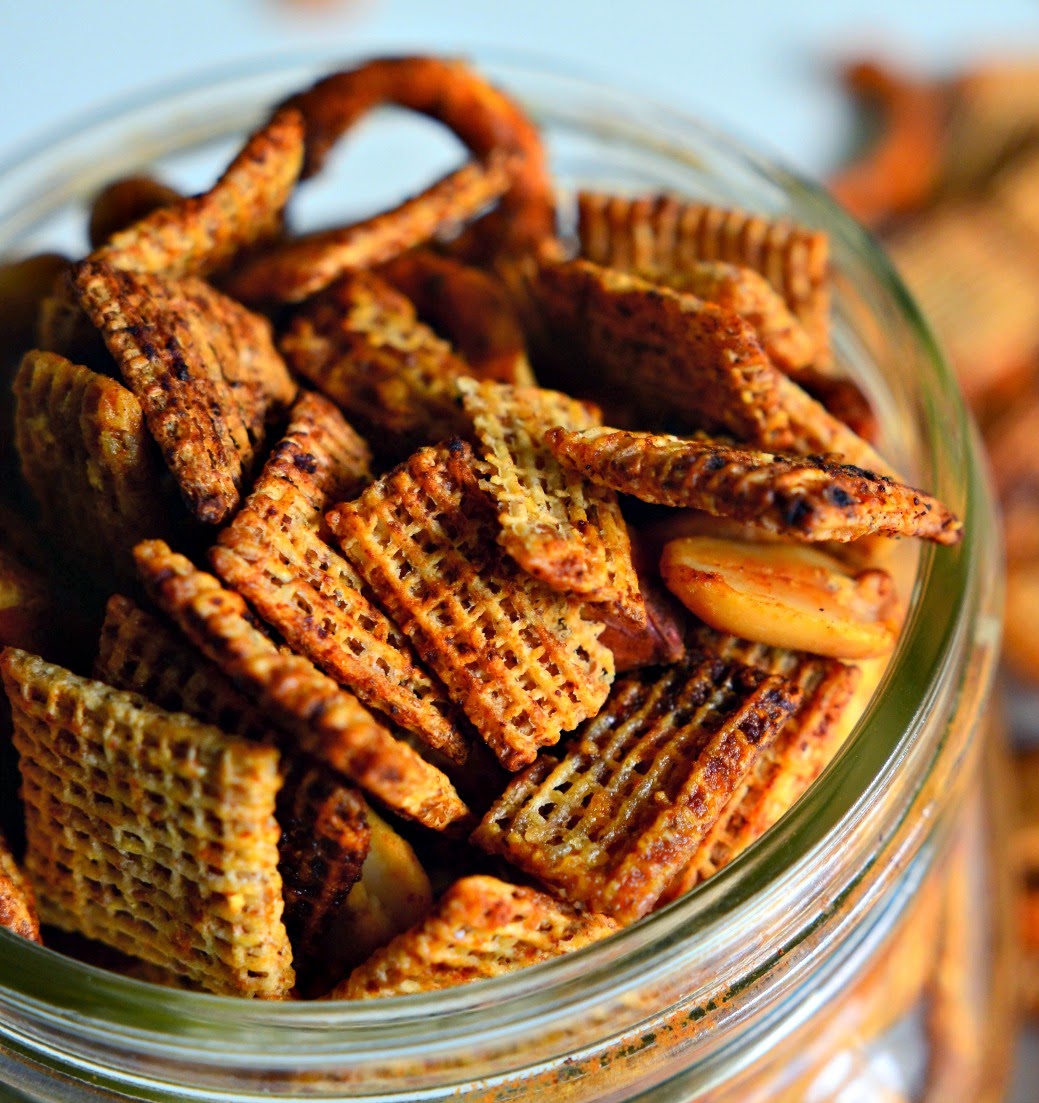 So what does this mean for Grandma's Chex Mix if I'm now loving Spicy Vegan Chex Mix? It means we now have two kinds of chex mix in our pantry during Fall times.
Spicy Vegan Chex Mix
4 1/2 cups chex like cereal* (organic and nonGMO versions are readily available these days)
1 1/2 cups snacky things (pretzels, cheerios, bagel chips, sesame sticks, etc)
1/2 c. nuts
3 tablespoons Earth Balance, or other vegan margarine
1 tablespoons vegan worcestershire sauce
1 tablespoons nutritional yeast
3/4 teaspoons celery salt
1/2 teaspoons garlic powder
1/4 teaspoons onion powder
¼-½ teaspoons cayenne pepper (depending on your preferred level of spice)
1. Preheat oven to 300F. Combine the first three ingredients in a huge bowl or clean paper grocery bag.
2. Melt margarine in a small sauce pan over low heat. Once melted, turn off the heat. Mix in the worcestershire sauce, nutritional yeast, celery salt, garlic powder, onion powder and cayenne. Pour this over the cereal mixture and stir to combine. Or roll the top on the bag down and shake shake shake.
3. Pour mix onto a large baking sheet and bake for 15 minutes. Take it out and stir around. Bake for another 15 minutes and take it out and stir around. Do this until
you reach your desired level of crunch. Mine takes 30 – 45 minutes.
*Chex branded cereals are not vegan, but t

here are lots of Chex like cereals out there that are vegan and would make a fine replacement.