For most people the Christmas season starts in December, but this year we're starting in July. Hear me out.
I normally start thinking about Christmas in early Fall and last year I found myself feeling like there had to be a better way to do the holidays. My husband and I always did Christmas in a rush and never truly felt fulfilled in what we were doing. I would compensate by scrambling to force the fulfillment while he would just withdraw. Considering the amount of money and time that goes into Christmas, this was no longer acceptable. I did some research and found myself on OrganizedChristmas.com. There are several programs to choose from, but we picked the Christmas Countdown. It organizes Christmas tasks by 6 themed weeks starting in October and ending after the first week in December.
It was the perfect program for us.
Last year our biggest Countdown successes were:
Hand making all of our cards and sending them out by December 10th.

Completing most of our Christmas shopping by the second week of December.

Organizing Thanksgiving for my entire family.

Baking up a storm before December even started. Several batches of 6 different cookies, biscuits, rolls, chocolate beet quick breads, etc.

Buying our first Christmas tree and purchasing only 2 inaugural ornaments. All the others were from our childhoods or gifts.

Being prepared for holiday season birthdays. Those guys always get left by the wayside.

Scheduling cat sitters for our holiday trip well in advance.

Having time to do things we never could in previous years. Like roof top ice skating: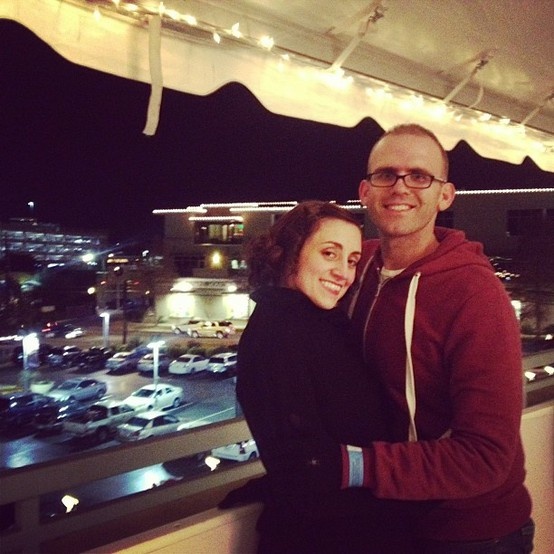 The countdown provided us with valuable information that will be used for years to come. We have all budgets, addresses, shops and recipes recorded. All the things that we usually scramble for, we scramble for no more.
So why start in July instead of October? Reviewing last year's Christmas binder we were confronted with three issues we'd like to avoid this year. Two small ones:
Not having enough time to research the very best gifts.

Not giving ourselves near enough time to craft anything other than cards.
Bypassing our budget by several hundred dollars.
Only three issues is a God send however they are issues that we think we can overcome with more time.
We're not trying to celebrate Christmas for five months so we're taking it very slowly. Like a Countdown To The Organized Christmas Countdown. So far we've:
Started thinking about quality gifts to make.

Bought one gift. One of those "This would be perfect for so-and-so!" moments.

Started discussing budgets. We're considering putting away a certain amount of money every pay check to build up a little Christmas nest egg.

Started a Christmas Prep Pinterest board.
Added the following pages from OrganizedChristmas.com

to my home management binder: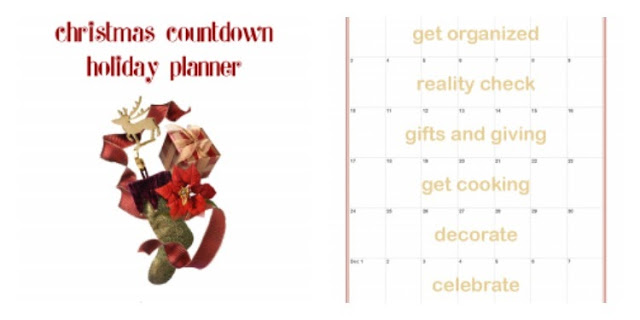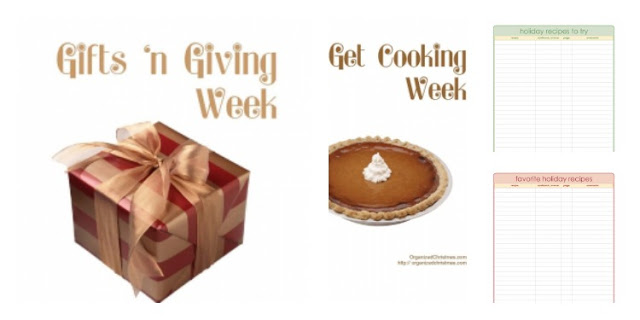 I'm going to try to use the 25th of each month as a check in point to see how we're coming along. A variation of the Organized Christmas Rudolph Club. So far I can say that Christmas in July is coming along very nicely.