Before telling you about this Dairy-Free Cinnamon Hot Chocolate we gotta go to that good ol' disclaimer: Housevegan.com is a participant in the Amazon Services LLC Associates Program, an affiliate advertising program designed to provide a means for sites to earn advertising fees by advertising and linking to Amazon.com. This post contains Amazon affiliate links.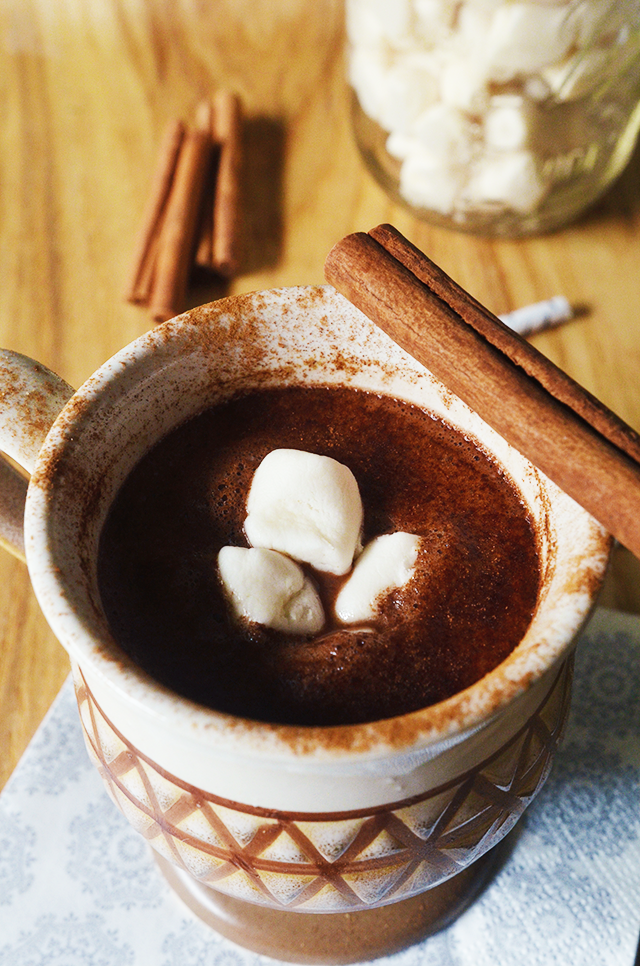 Update 9/2016
– This post may be three years old, but the recipe is still one of my most popular. It gets so much love that I figured it was time to update it. Don't worry though – the recipe is still the same!
When I first wrote this recipe I was super into that show, Once Upon a Time. Have you seen it? The gist is that storybook characters are cursed to live in our world without magic or memories of their previous lives. I know it's super nerdy, but those first two seasons are wonderful.
In the show, Snow White (my favorite Disney princess!) and her daughter enjoy cinnamon hot chocolate, and when I saw that I felt so super cool because I've been drinking cinnamon hot chocolate since I was a teenager.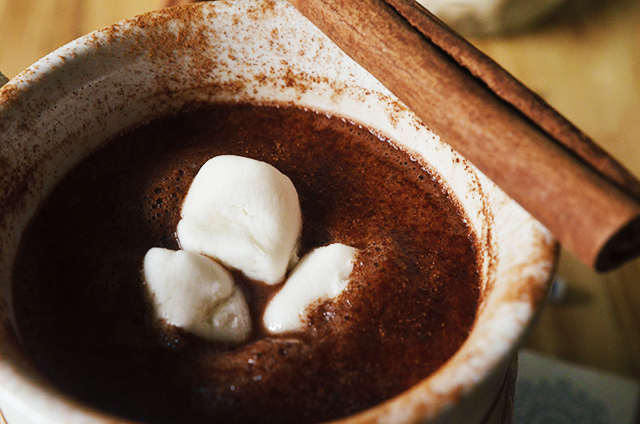 Have you ever had cinnamon with chocolate? It seems a little strange, but this flavor combo has been common in Mexico for centuries. Cinnamon's spicy and sweet nature lends itself perfectly to chocolate's deep and roasty qualities. At the risk of sounding trite, it's almost intoxicating. You really must try it.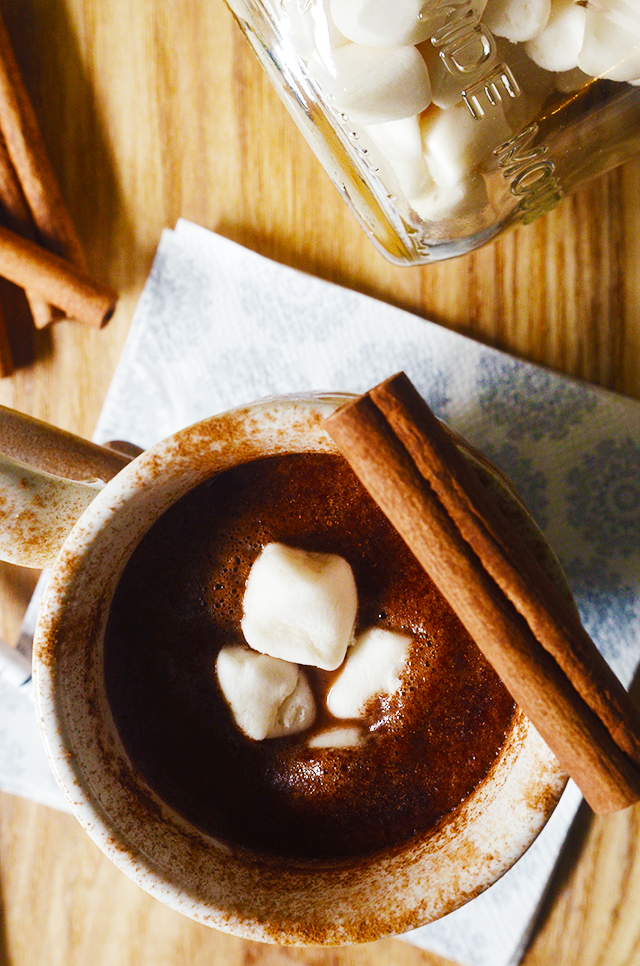 This recipe is definitely getting some love as fall weather moves in and warm drinks become more favorable. While I think hot chocolate is more often associated with winter, the cinnamon gives this version a beautiful autumnal boost. There will be lots of time for regular ol' hot chocolate (or Peanut Butter Hot Chocolate if you have my book, Fall FoMo No More!) later, but consider cinnamon hot chocolate for upcoming fall nights. I think you're really gonna love it.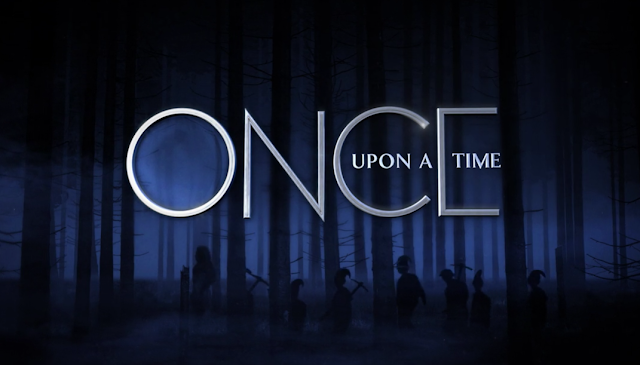 I know what you're all asking yourselves at this point. The answer is no, I'm not still obsessed with Once Upon a Time. I adored the first two seasons with their interesting storylines and perpetual autumn, but the show has since gone bananas.
(NERD ALERT!)
It's like when you start a story, but you end up rambling and forget where you were going. That's Once Upon a Time now.
You know I'm right, Oncers!
Ugh, I do still love it though.
Mentioned in this post and recipe:
Dairy-Free Cinnamon Hot Chocolate
Ingredients:
1 tablespoon cocoa powder (I like fair trade Divine Chocolate Cocoa Powder)

1 tablespoon sugar

1/4 teaspoon cinnamon

1/2 teaspoon vanilla extract

2 tablespoons + 3/4 cup non-dairy milk (something a bit thicker like almond) measured separately

vegan marshmallows (like Dandies) (optional)

cinnamon sugar (optional)
Directions:
1. In your favorite mug combine the cocoa powder, sugar, cinnamon, vanilla and 2 tablespoons of milk. Mix thoroughly with a fork until you're left with a thick chocolatey syrup. Set aside.
2. Warm the 3/4 cup of milk over medium heat until it reaches your desired temperature.
3. Pour the warm milk into the chocolate syrup and give it a good stir.
4. Top your cinnamon hot chocolate with marshmallows and cinnamon sugar, and drink up while it's still hot!