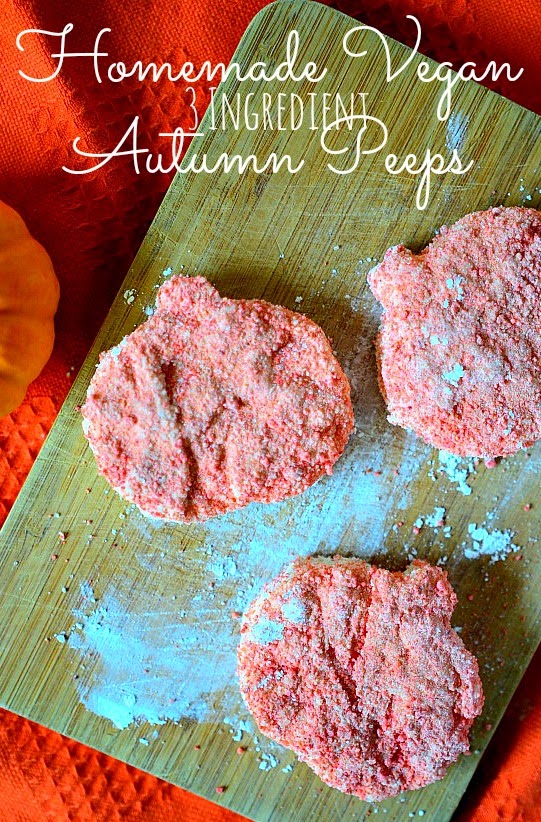 I'm so excited to share this recipe for Vegan Peeps with y'all! I love marshmallows so much that they were the second to last thing I gave up before going fully vegan. This was years before Dandies so you can imagine how rough it was.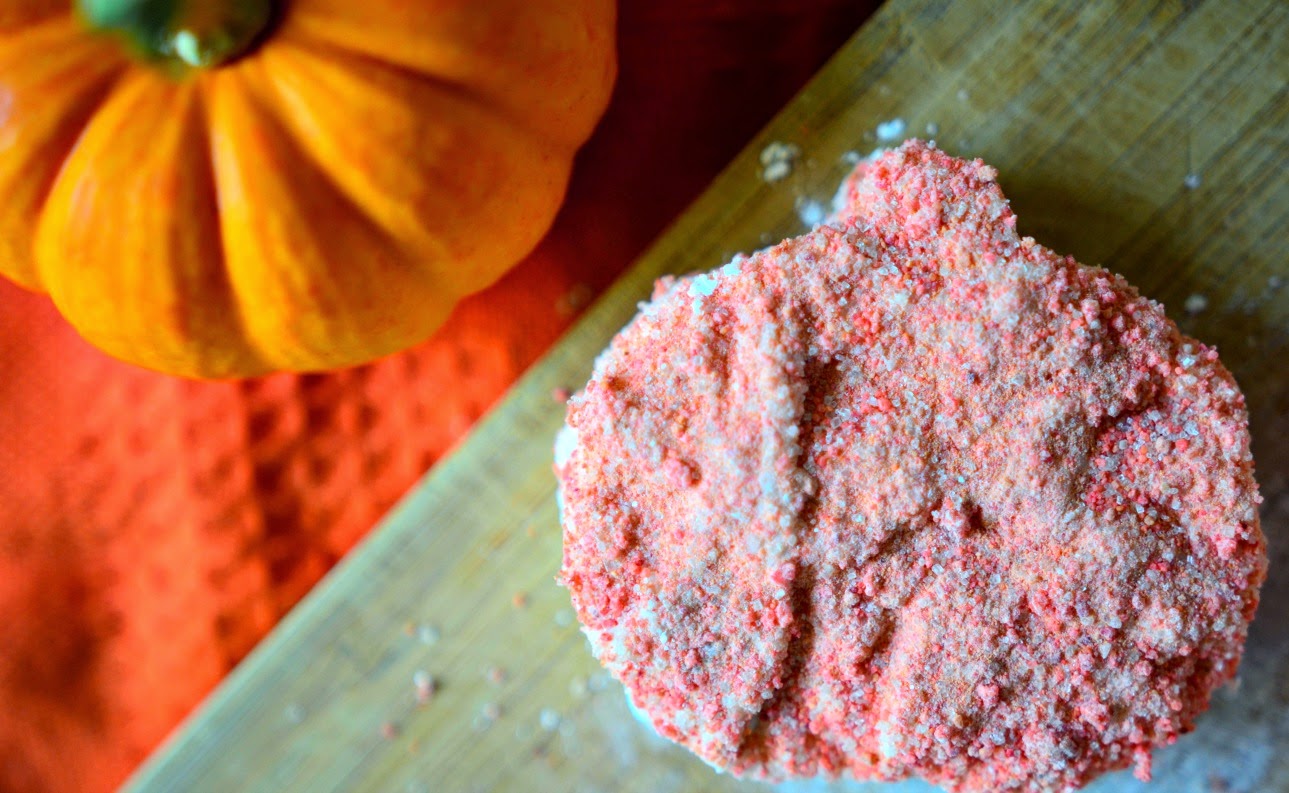 One marshmallow treat I still really miss is Peeps. I know they're flavorless and cheap, but I loved them so much. The super soft marshmallow covered by crunchy sugar was crazy delectable to me.
I've toyed with the idea of making my own Peeps, but wasn't sure how to tackle the job. For years I considered melting Dandies and working with that, but I was convinced it wouldn't work. 10 years without a Peep is too long, you guys! So I went for it, apprehension and all.
Guess what? It worked! You can totally melt Dandies to make Peeps. This discovery has changed everything. If I could write Dandies a love song, I would.
The crunchy sugar is what separates a Peep from a common marshmallow, right? I made my own colored sugar using this technique, but you can buy your own or use plain white sugar.
Homemade Vegan 3 Ingredient Autumn Peeps
Ingredients:
1. Evenly distribute a liberal amount of cornstarch into a cake pan. I used my 10″ springform pan.
2. Heat a large, naturally non-stick pot or skillet over medium heat. I used my cast iron skillet, and it worked great. Add the marshmallows to the pot and begin to stir. I used a heavy duty scraping spatula to stir and scrape. Stir constantly until the marshmallows melt, and form a loose-ish, crazy looking marshmallow mound. This step is going to get nuts. You'll stir and stir, but the marshmallows will insist on sticking, and will look crazy. You'll think "There is no way this is right! This is a disaster!", but keep going! I've made these twice, and it's not a disaster.
3. Transfer your melty marshmallow mound to the prepared cake pan, and evenly sprinkle 1/3 of the colored sugar on top. With your hands (the sugar should guard you from the heat) start pressing the marshmallow down, and spreading it out with your finger tips. Keep evenly adding colored sugar as you press to your desired thickness. Once it's spread out add the rest of the sugar if you have any left.
4. Allow the marshmallow to sit out for about an hour to cool and dry. Afterwards, you should be able to lift it out of the pan to cut your shapes. I got 8 peeps with my cutter.
Disclaimer: This post contains Amazon Affiliate links. Purchases from these links could result in a small commission used to support Housevegan.com.