The Green Tree Jewelry earrings mentioned in this post were provided to me for free from Ecolissa.com. No compensation was received. All opinions are my own.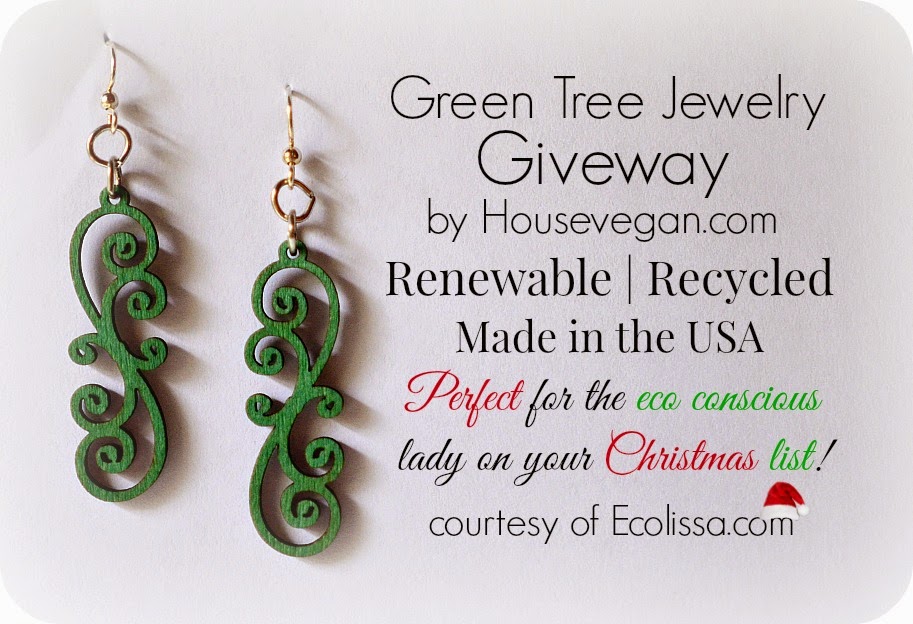 Thank you so much to everyone who entered this giveaway! The lucky winner is HilLesha O.. Congratulations!
Happy Wednesday and Happy November! I'm so excited for today's post because I get to do something I love: give something away. I received a pair of these all-natural earrings in mid-October, but I held off on talking about them until now. I felt like a review and giveaway would go perfectly with a post about a certain underrated phenomenon – The Christmas Creep (TCC for short).
TCC can leave people grumpy, and understandably so. No one likes to be oversaturated and sick of Christmas before they even get to December. However,
I think well balanced early prep offers some good opportunities.
I've been an early Christmas prepper for years, and I'll never go back to the days of last minute anythings. Prepping early allows me to enjoy what I love about the holidays. It also allows me to take the time to pick out thoughtful gifts that my loved ones will (hopefully!) enjoy and that I feel good about buying.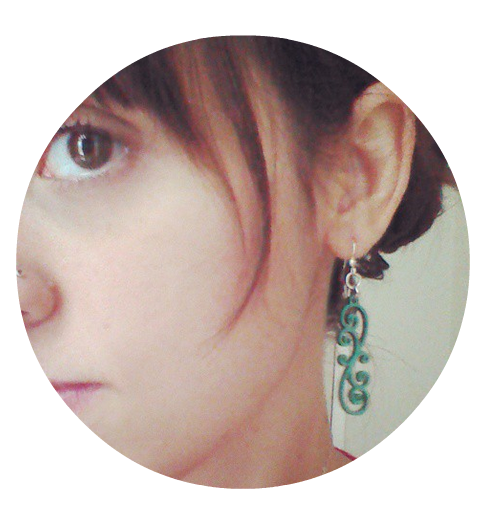 Sometimes it's difficult to completely abide by your consuming standards during the holidays. There's usually a need to reconcile your own beliefs with other's desires while coping with the financial toll that gift giving can take. This is why I wanted to use this post to talk about Ecolissa.com.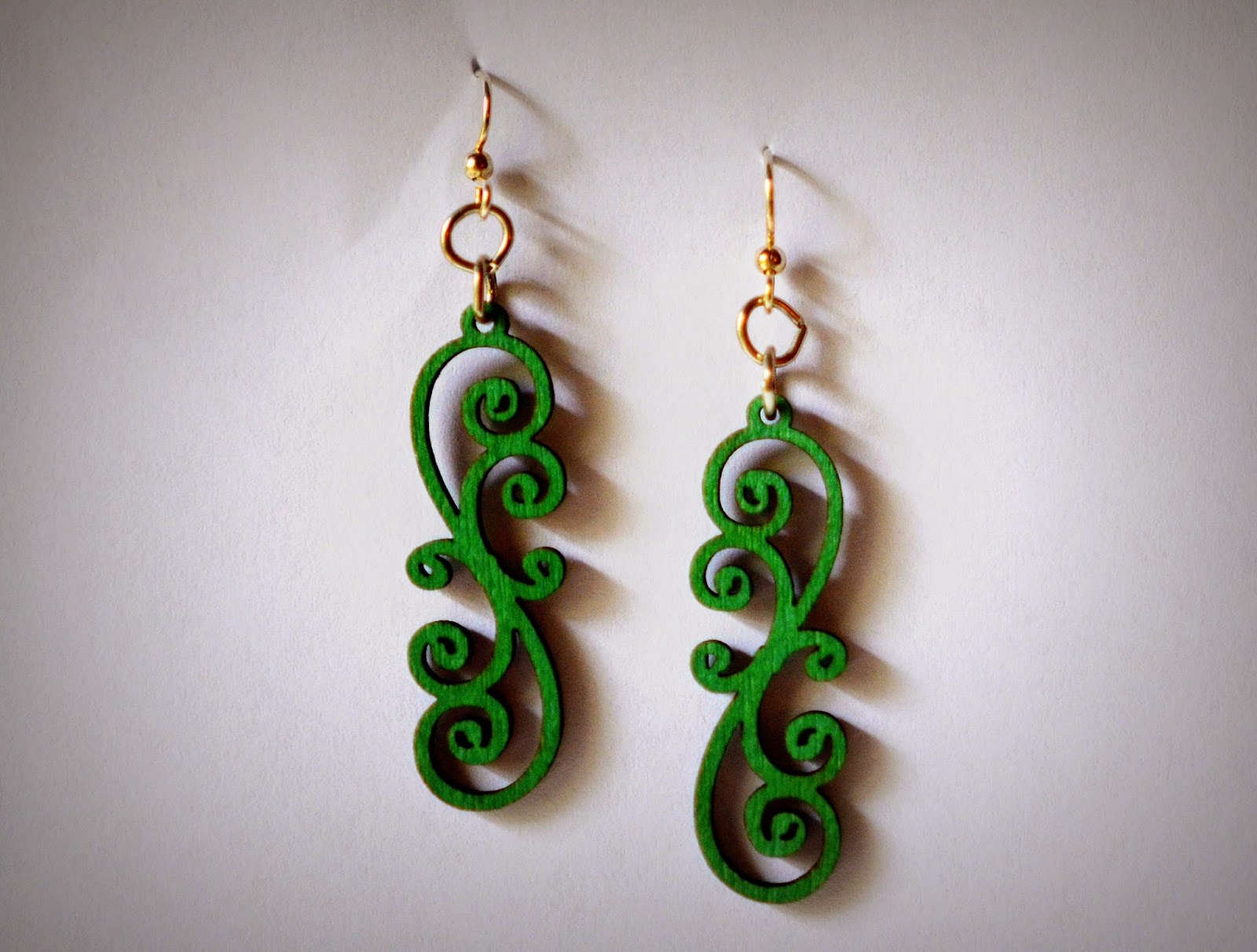 Ecolissa's products are eco friendly, vegan, made from sustainable materials, and often made in the USA or fair trade. While these attributes are great they often come with a heavier price tag. Ecolissa does sell higher priced items, but they also carry extremely budget friendly jewelry, hold great sales, and feature amazing $24.99 deals. No matter what your budget is this holiday season, Ecolissa has you covered with high quality eco goods.
Ecolissa.com is also really nice. Not only are they giving away Green Tree Jewelry earrings to one lucky person, but they're also offering a 20% off coupon code to all of my readers: hv20. Take advantage, you guys!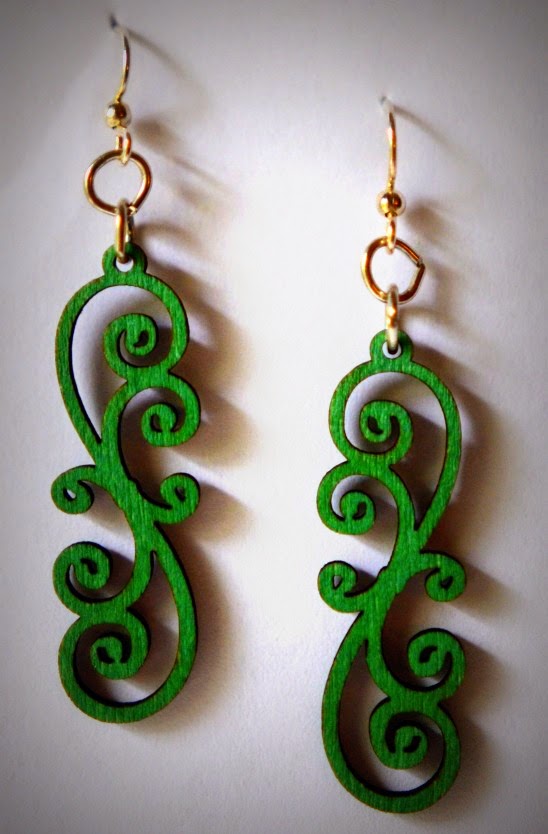 Let me tell you about this jewelry we're giving away. These beautiful earrings from Green Tree Jewelry are made with renewable and recycled materials, and are highly affordable. They are so light and comfortable, and at $12 a pop they would make wonderful Christmas gifts for sisters, mamas, nieces, girlfriends – whoever you know with a penchant for dangly earrings.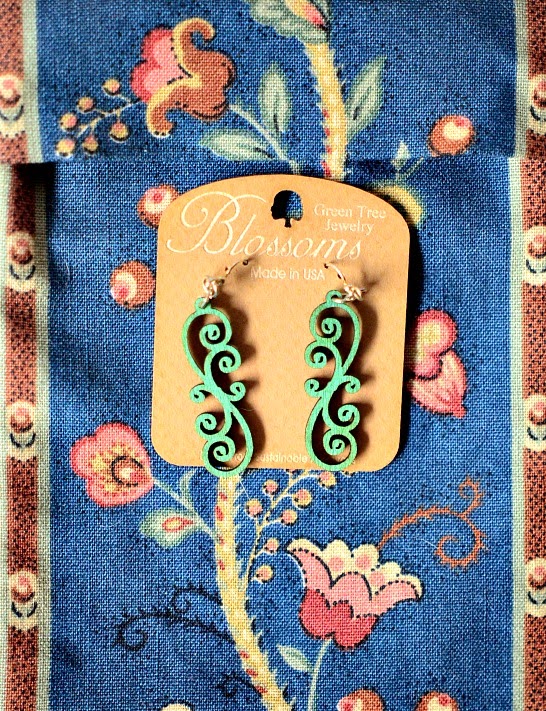 Mine came in this adorable bag!
Giveaway Details:
Ecolissa.com has generously offered to giveaway a pair of Green Tree Jewelry earrings in the winner's choice of style and color. You want these earrings, y'all. You want them for yourselves, and you'll want more to gift.



Giveaway Rules:

Giveaway ends on Wednesday November 19th at 12:00 AM CDT. One winner will be chosen at random. Open to US residents only.
Reminder: After entering the giveaway take your 20% off coupon code – hv20 – over to Ecolissa.com, and get some Christmas shopping done early!
a Rafflecopter giveaway
Sometimes TCC can be overbearing, but it can also be a gift in holiday time management. Spend November getting ahead in a way that eases you and makes you feel comfortable. It's early November so you've got plenty of time!
Let's be friends! Follow HV on Facebook, Google+, Pinterest, Bloglovin' and Instagram! You can also get House Vegan posts delivered right to your inbox by clicking here!